South Carolina's Flag-Inspired plate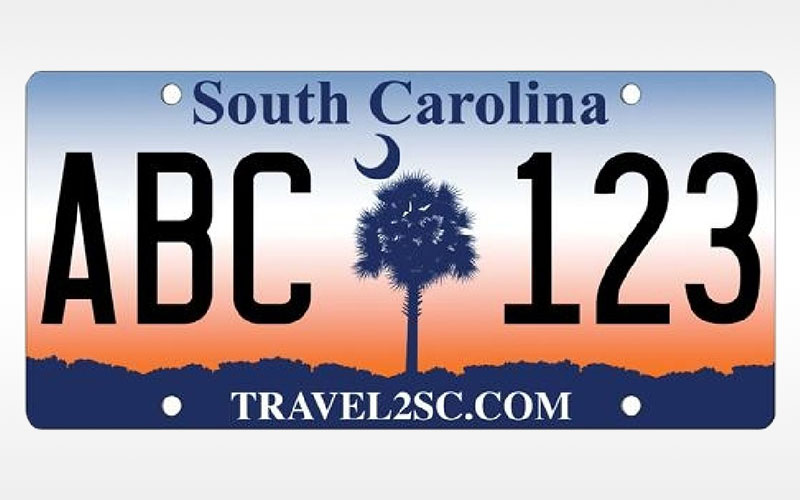 There aren't a lot of states that have successfully incorporated themes of their state flags into their state license plate designs, but South Carolina is one of them. The South Carolina flag is blue, with a white palm tree and a crescent moon above it in the sky. The South Carolina license plate uses that same imagery. They've been using that tree for decades now.
The more recent versions of the plate went further, adding the moon and some coloring to the design. Instead of being white, the tree and moon are a darker shade of blue. Adding a little spice to the plate, some orange, white and lighter blue shades were added to the plate, making it look like a sun setting on the horizon. I don't know if the color scheme is a 100% match, but it's easy to appreciate the creativity, effort, and overall design of this plate.