They're small, they're Japanese, they're the stuff of urban automotive legend. But what exactly are kei cars?
What Are They?
Have you ever wanted to drive the automotive equivalent of the Hello-Kitty cat? Well, the Japanese have been doing just that since 1949. Kei cars (pronounced "kay"), short for keijudosha or "light automobile," are tiny passenger cars and work trucks that meet stringent government regulations limiting their size (both in footprint and engine capacity). They are also boxy, cute, economical, and more Japanese than bonsai, OG Ninja Warrior, and Charmander combined.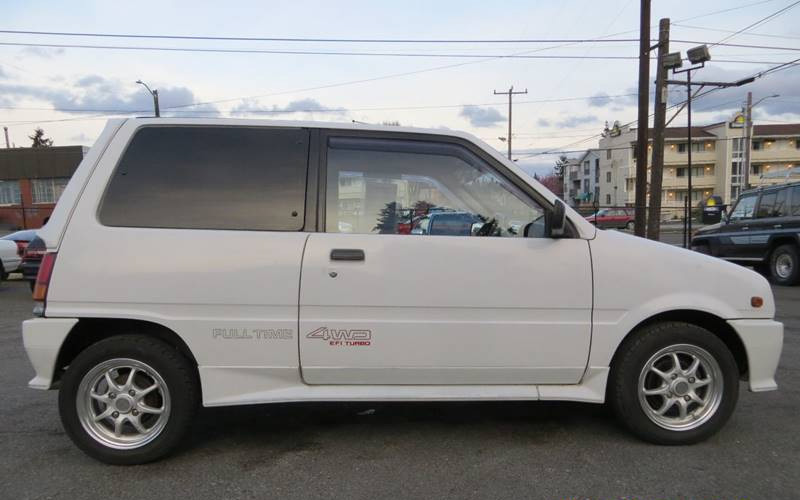 Responding to the traffic congestion, narrow roadways, and population densities of Japanese cities, the Japanese government created the kei car segment. They did so by reduces taxes, registration fees, and insurance costs on these light autos. But in order to gain these benefits, cars are limited to 660cc engines that can top out at no more than 64hp and have a footprint 11.2 feet in length by 4.9 feet in width and be no more than 6.6 feet in height. It might not surprise you then that 3-cylinder engines and boxy designs dominate the kei car segment.
Note: You won't need to worry about the paltry 64hp from your kei car, at least not when you're driving in Japan. The speed limits are shockingly low (at least by US standards). Typical urban roads are posted between 40-50kmph (25-31mph), highway speeds are set at 50-60kmph (31-37mph), and even highway speeds for large transport vehicles is capped at 80kmph (50mph). I know this doesn't sound like much fun, but these low speed limits have also reduced Japanese traffic deaths by 75% over the past 20 years, down to just 3.5 per 100,000 compared to the US's 12.4.