The 2005 Batmobile (The Tumbler)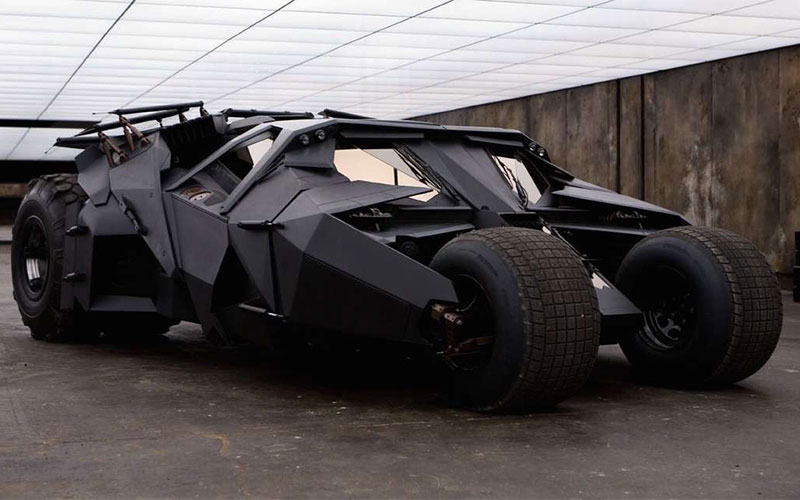 It's hard to top the 1989 Batmobile, but Christopher Nolan's depiction in 2005's Batman Begins does. Sure, it doesn't have the classic shape, but it keeps the trademark black, beefs up the intimidation factor with some heavy armor and is probably more practical for crime fighting than some other versions were. The specs are listed as being 15 feet in length, 9'4″ wide and weighing in around 2.3 tons.
The Tumbler started as a Styrofoam model and that was turned into an actual vehicle. When finished, at a rumored cost of $250,000, they fitted it with a 500-horsepower Chevy 350 V8 engine.
There were several versions of the vehicle. One with extra visibility. One with a more luxurious, spacious interior to allow for cameras. Another, smaller version, was used to film the scenes where the Batmobile went airborne.
The crew also had to rig up a separate hydraulic brake to lock up the rears while they filmed the Tumbler turning the tight corners of Chicago.
It's rumored to have cost $250,000 to build just the initial version.