That '70s Show celebrated the vibe, clothes, and music of the decade, but it also showcased a lot of vehicles! Relive all the cars of That '70s Show!
Some Seventies Stunners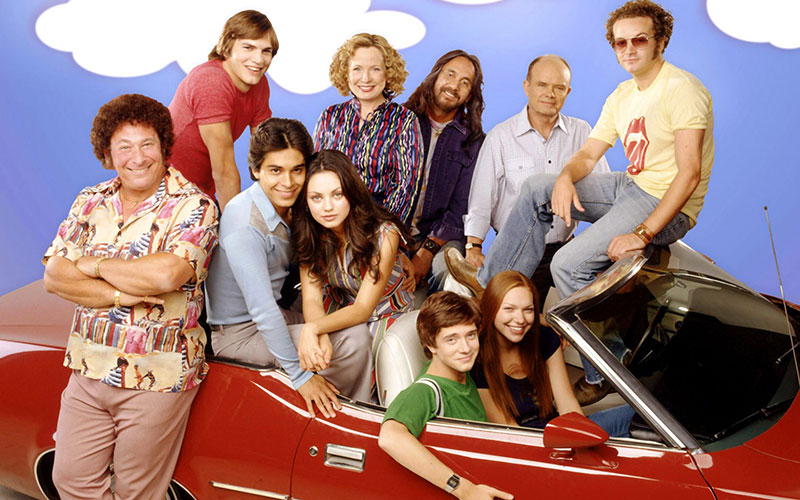 We're going back today, way back to the 1970s. You won't find a Kia Soul or Chrysler PT Cruiser on this list. That's because That '70s Show, as you either know or can guess, was set in the 1970s. The cars on the show ranged from impressive to comedic to classic.
Over the course of eight seasons, the show featured cars like a 1970 Pontiac Le Mans, 1963 Chevrolet Corvette Sting Ray C2, 1979 Lincoln Continental, and 1967 Chevy El Camino. There was a 1975 Plymouth Fury cop car used at one point. A 1975 Ford Econoline was used in one episode where the group of Wisconsin teenagers suspected the FBI was tracking them. Even though they weren't mentioned, a 1970 Datsun 240Z can be seen in the background of one episode. The 1963 Rambler American was in the background of another.
That list is impressive by itself, but that was just the tip of the iceberg. Several other cars were prominently featured as props or as plot points in several episodes. Keep scrolling to take a look at some of the other car cameos from That '70s Show below.