Modern Evolutions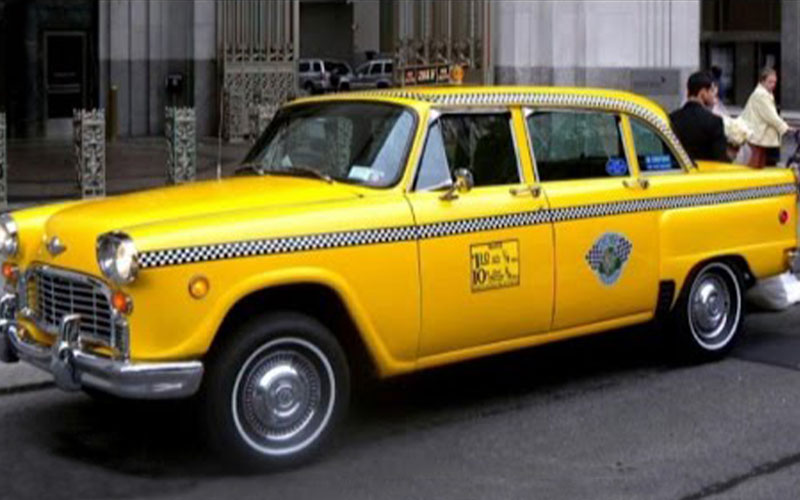 Over the decades, the number of taxicabs in New York and other major world cities exploded. By the 1920s, there were thousands on the streets of New York and the big business attracted both Ford and GM who each built and operated taxis in the city. The Checkered Cab Manufacturing Company arrived in the 1920s to add some visual diversity to the city's taxis with their signature white and black checkered stripe along the side.
The Hass Act of 1937 saw the first major regulation of taxicabs in New York City. Introduced by mayor Fiorello LaGuardia, the Haas Act implemented the medallion system for licensing taxicabs. Two-way radios would become the norm in taxis, enabling drivers to easily communicate with dispatchers.
During the subsequent decades, competing livery services expanded to compete with taxicabs. Livery services were limited to pre-arranged rides, while taxis could be hailed from the street. Liveries tended to operate in the outer boroughs of New York and taxis within Manhattan proper. They were also often the refuge of people of color who couldn't get a taxi to stop for them. In 1969, a new regulation required that taxis and only medallioned taxis could be painted yellow. This protectionist move drew the ire of livery service drivers who overturned taxis in protest.
The 1970s and '80s were a rough period for New York City and its cabbies. The rise in violence permeated the lives of New Yorkers and taxicab drivers were right in the midst of it, just ask Travis Bickel. Bullet-proof glass partitions would become the norm in the 1980s. On a lighter note, that same decade computer aided dispatching arrived.
Today, there are over 13,237 medallion licensed taxi cabs in New York City. This is despite the growth of Uber, Lyft, and other ride hailing services. Interestingly, ride hailing services have combined the hailing aspect of traditional taxicabs with the on-call nature of a livery service with the final piece being an easily downloaded smartphone app. Even with this level of convenience, the taxicab business still thrives in New York City.