From the first paddy wagons to today's high-tech Ford Interceptor, these are America's most memorable cop cars.
The Evolution of the Cop Car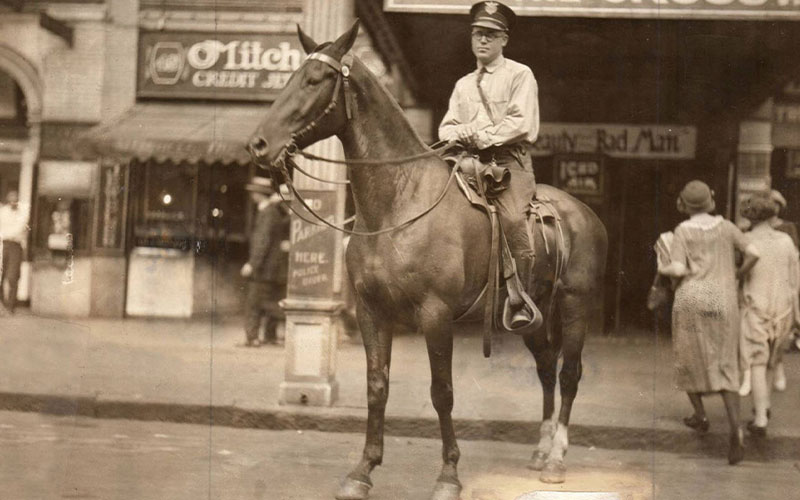 With police cruisers having been a fixture of American roads for roughly one-hundred years, it's hard to imagine today how thoroughly the automobile transformed policing. Before the adoption of the cop car, police had to settle for horses, bicycles, or their own two feet.
The earliest known cop car in the US was a Collins Buggy Co. electric car fielded in Akron, OH in 1899. It boasted a top speed of 16 mph and a whopping 30 miles of range. Its main function was as a police transport vehicle, but it also sported a cage for prisoners and a gong to serve as a siren. It was reportedly destroyed, pushed into the Ohio river during a riot.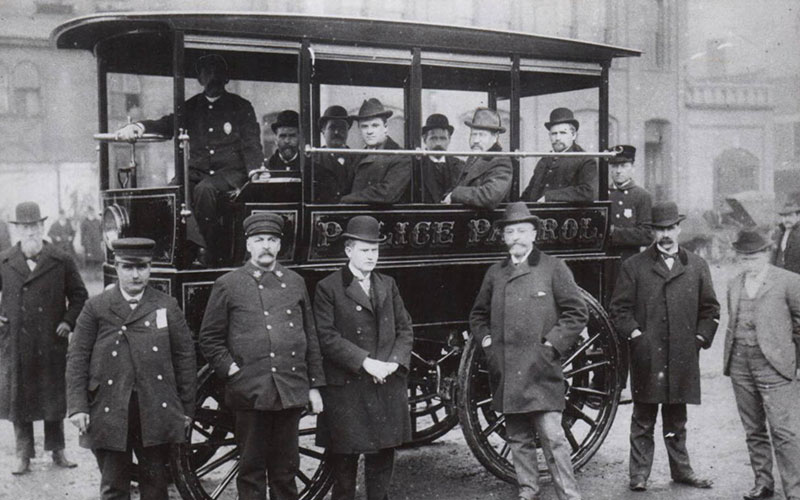 During those early years of the automobile, cop cars tended to be whatever the local police could procure and modify. The advent of the police radio car, pioneered by the NYPD in New York City, proved to be a game changer for law enforcement. Allowing communications with both dispatchers and other patrol cars. The improved mobility and communications allowed few officers to patrol much larger areas.
Ford's flathead V8 of the 1930s became a favorite of both criminals and the cops who chased them. It was a Ford V8 that Bonnie and Clyde stole and marauded around the Midwest on their crime spree. John Dillinger also famously stole a Ford V8 police car during one of his escapes from the law (incidentally, the restored car was finally returned to Crown Point, Indiana just this past April, 87 years after it was stolen).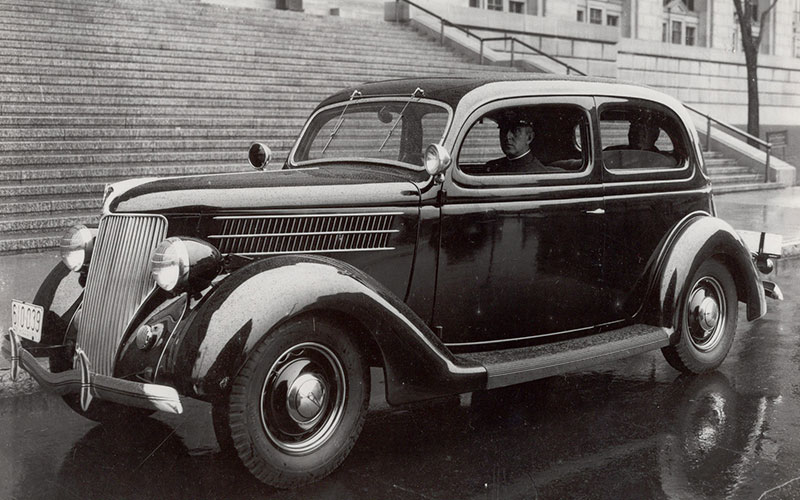 Cop cars didn't get their signature black and white color scheme until the 1950s, allowing them to stand out better in traffic. That same decade was when major manufactures began offering specific "police package" vehicles with special modifications for police use. Ford's first police Interceptor arrived in 1950, with Chevrolet following in 1955 and Dodge in '56.
While Ford dominated the cop car market in the early days, Chrysler had overtaken them by the late-1960s and '70s. At the height of the V8 craze, police wanted the biggest and most reliable engines they could find, and those came in Chryslers. The 80s saw the introduction of the Ford Mustang SSP (Special Service Package) as well as the Chevrolet Caprice. The iconic Ford Crown Victoria Police Interceptor arrived in the '90s, followed by Tauruses and Chevy Impalas and Malibus in the early 2000s.
Today, the Ford Interceptor (based on the Explorer) is the cop car of choice, making up nearly half of all patrol vehicles in service today.