What is Bosozoku?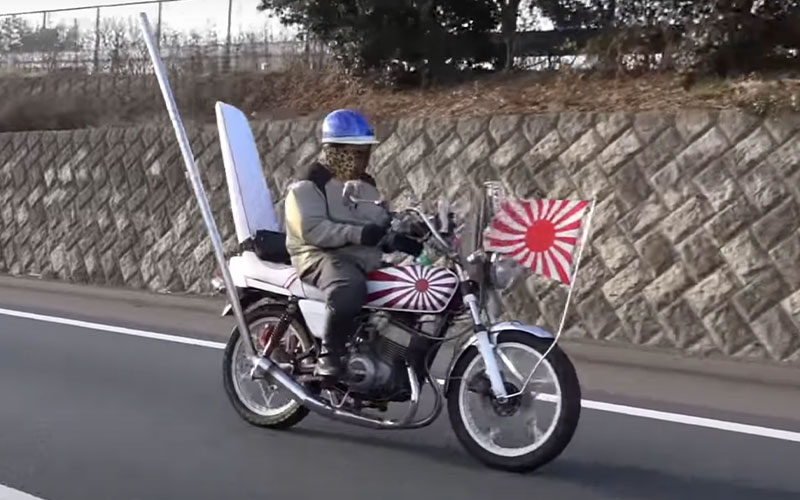 The term "Bosozoku" translates to "violent running gang", and that's where this car culture got its start. Following World War II, Japanese airplane pilots had a hard time accepting the return to a normal life in a normal business setting. Some hadn't planned to return home either, which took a heavy toll on their mental health.
From there sparked early Japanese motorcycle gangs that sped around and super eccentric bikes. Tall motorcycle seat backs, large flags, bright paint jobs, and elaborate straight pipe exhausts that made your ears take notice if your eyes hadn't already. Groups would gather and ride on these highly customized motorcycles to showcase their separation from normal society and general disregard for the law.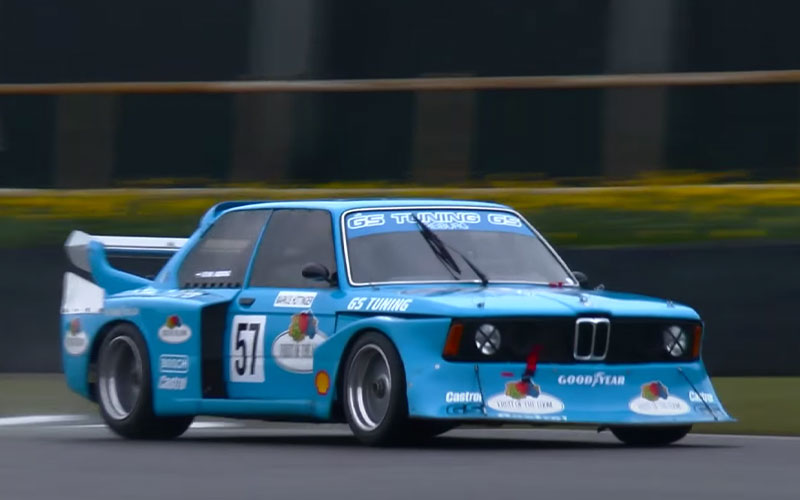 This aggressive design style and lifestyle gradually translated itself to car builds and the Bosozoku term we associate now. When referencing to a car as Bosozoku today, it doesn't inherently mean that the car or its owner are a part of a gang like it had before, but rather that the design has the aggressive features attributed from the groups that started the style. Bosozoku styled cars are also influenced by the Group 5 racecars of the '80s. Group 5 cars like the Nissan Skyline Turbo Super Silhouette, Lancia Beta Montecarlo Turbo, BMW 320 Turbo, and Toyota Celica LB Turbo all had intricate aerodynamic designs that kept the factory hood and roofline of the cars untouched.
The features that make up a Bosozoku car are pretty apparent at first glance, but we'll give a quick rundown of what's been added to create one. First off, the aerodynamics of these cars are wild. Front lips that jut out 5 feet from the front of the vehicle, elongated canards that run the length of the body, long strakes popping out of the body lines, excessive vents, massive wheel fenders, and of course a rather large rear spoiler. Practicality is thrown out the window in favor of eye-catching craziness. Some of these Bosozoku cars don't even have the room to allow the doors to open, opting instead for a Dukes of Hazzard type entrance through the window.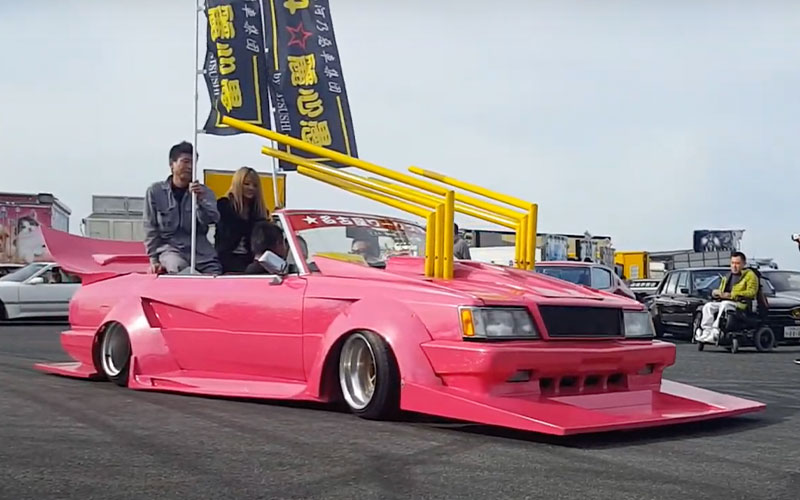 The wheels and suspensions of Bosozoku cars also help further the ridiculous design aesthetic. Their lowered as much as possible, sometimes are stanced, and the custom wheels are small with a low-profile tire so that they fit withing the small wheel arches of the enlarged fenders.
And then there's the signature exhaust pipes. No catalytic converters or mufflers on these cars. Bosozoku style cars try to be as loud as possible, so they're all straight piped. But these exhaust pipes don't just stop at the rear bumper. Instead, Bosozoku designers integrate the overextended pipes into their design with angular turns, odd positioning, and matching paint.