People love to fit their cars with a nice set of wheels, but there are those that go to the extreme and end up with stanced cars.
An Investment and a Trend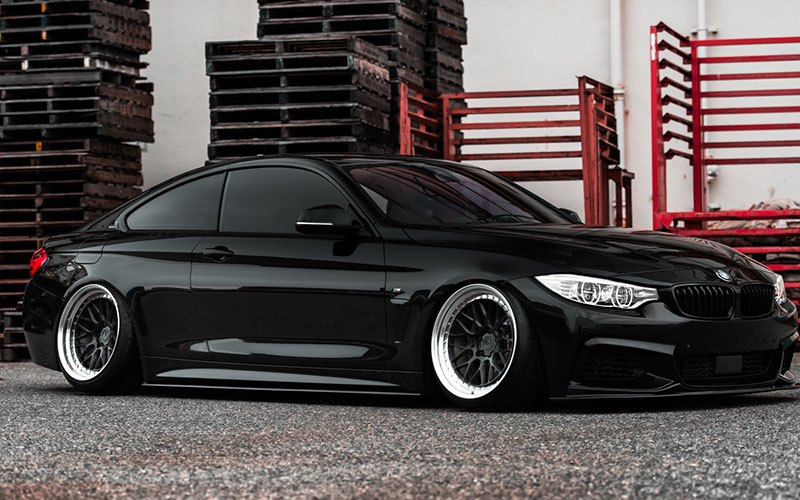 When you first get a car, you're filled with tons of different ideas on what you want to add to it. Window tint, aftermarket performance parts, those gimmick car accessories from Amazon, some nice stickers, but the best investment is adding a nice set of wheels. Your OEM wheels from the dealership will do their job, but there's so many better options out there in both performance and design when it comes to wheels. And, like I said, these new wheels are an investment. Not only can new wheels help the value of your car on the resale market, but you can even swap back the old stock ones and keep the nice wheels for another car (as long as the bolt pattern and size work that is).
So, what else can you do to better compliment some fresh wheels? Nice new tires pair well or maybe even some fender flares to help frame them. Well, some in the car community have answered this question by turning their whip into a stanced car. I'm sure you've seen these overly low rides with their wheels basically facing the sky. Stanced cars are mostly for aesthetic and the act of doing this to your car is purely for looks. Some owners claim that it helps with performance, but that's only to a certain degree (yes, that was a pun). So, let's take a look at what actually creates a stanced car as well as the good, the bad, and the ugly that comes with doing this trend to a vehicle.