Fun Performance in Either Car
The Stinger has two available engines and the Charger has four. Both come standard with rear-wheel drive. The Charger is available with all-wheel drive when equipped with the base V6, while the Stinger has AWD available on every trim.
Kia Stinger Engines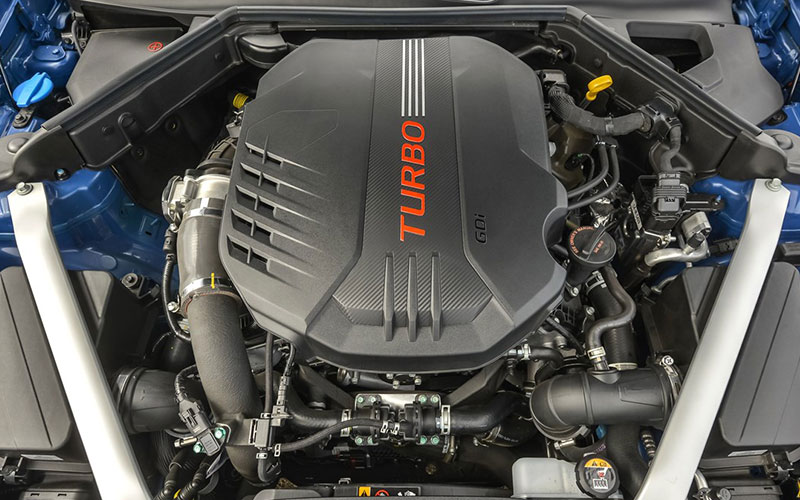 The base engine is a 2.0L turbocharged inline-four that develops 255 horsepower and 260 lb-ft of torque. It delivers 22 mpg in the city, 29 mpg on the highway, and 25 mpg in combined driving in the rear-wheel drive models. You can expect 21 mpg city, 29 mpg highway, and 24 mpg combined in all-wheel-drive models.
The Stinger's optional engine is a 3.3L twin-turbo V6 that's good for 365 horsepower and 376 lb-ft of torque. With the larger, more powerful engine, fuel economy drops to 17 mpg city/25 mpg highway/20 mpg combined for either drivetrain configuration.
Dodge Charger Engines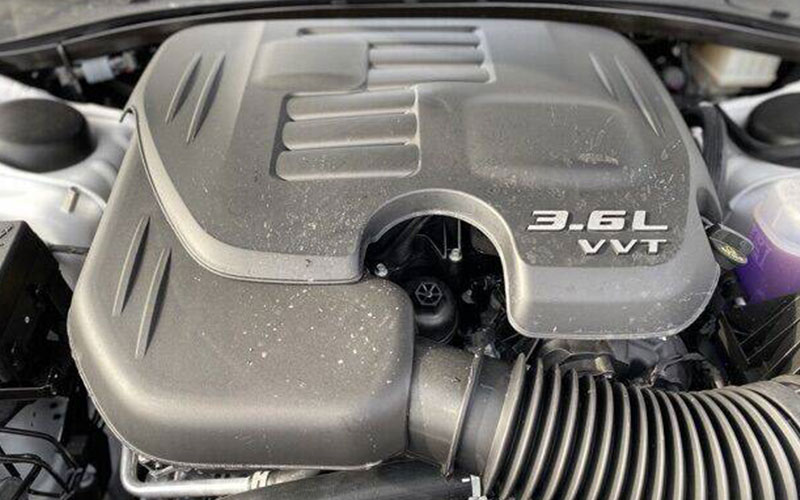 The base powerplant is a 3.6L V6 that produces 300 horsepower and 264 lb-ft of torque. The V6 earns an EPA rating of 19 mpg city/30 mpg highway/23 mpg combined (RWD), and 18 mpg city/27 mpg highway/21 mpg combined (AWD).
The next step up is a 5.7L HEMI V8 with 370 horsepower and 395 lb-ft of torque. Fuel economy comes in at 16 mpg city/25 mpg highway/19 mpg combined. Beyond that is another normally-aspirated 6.4L HEMI V8 that develops 485 horsepower and 475 lb-ft of torque. Fuel economy is 15 mpg city/25 mpg highway/18 mpg combined.
The top is a 6.2L supercharged HEMI V8 that produces an astonishing 707 horsepower and 650 lb-ft of torque. Fuel economy is the lowest of the bunch at 13 mpg city/22 mpg highway/16 mpg combined.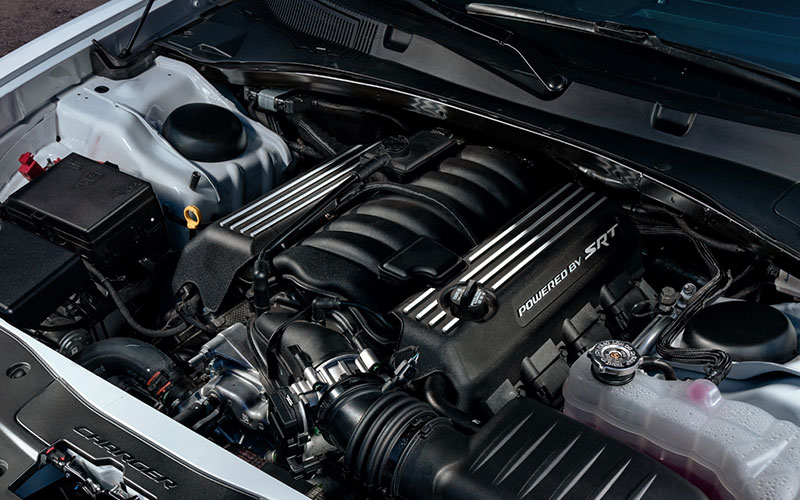 As you step up through the more powerful engines, the prices go up at the same time. We didn't find it necessary to achieve a satisfying blend of good performance and respectable fuel economy. So, no matter which model you choose between these cars, you're getting something that's more fun to drive than your average sedan.
The Charger outpaces the Stinger because of the higher-performance V8 engines available. The twin-turbo V6 in the Stinger GT is comparable to the 5.7L HEMI V8 in the Charger R/T, but there's no variant of the Stinger that can touch the Charger R/T Scat Pack or the Charger SRT Hellcat in terms of horsepower and torque.
Unlike the Charger, AWD is available on every trim of the Stinger. If you want a Charger with AWD, you must settle for the base V6, though it would be great for the Charger were available in AWD one of the Charger's V8 engines.