2021 Chevrolet Suburban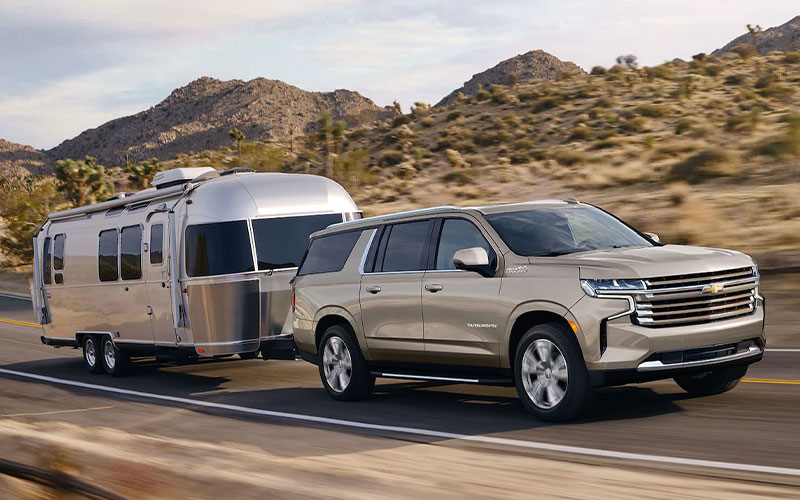 The Chevy Suburban, in a sense, stands alone amongst that American phenomenon of gigantic, gas-guzzling SUVs. Sure, Ford makes the Expedition Max (formerly the Excursion), but the Suburban has been around far longer and is arguably the standard bearer in a very small segment. It's almost comically huge at three tons of heft, nearly nineteen feet in length, and almost seven feet of width without the mirrors. However, when it comes to hauling people and cargo, there's not much else like it on the road, which makes it an icon within the Chevrolet lineup.
It's come a long way over the years, both in price and features. The 1995 Chevy Suburban I inherited from my parents was essentially a Silverado with a factory-integrated cargo cap. Granted, the current model is also based on a truck platform, but the magnetorheological dampers and air-cushion suspension found in a 2021 High Country Suburban were most certainly not used 25 years ago. Neither was the $83,000 purchase price, which is what you can dole out for said High Country trim today. But boy, it is nice!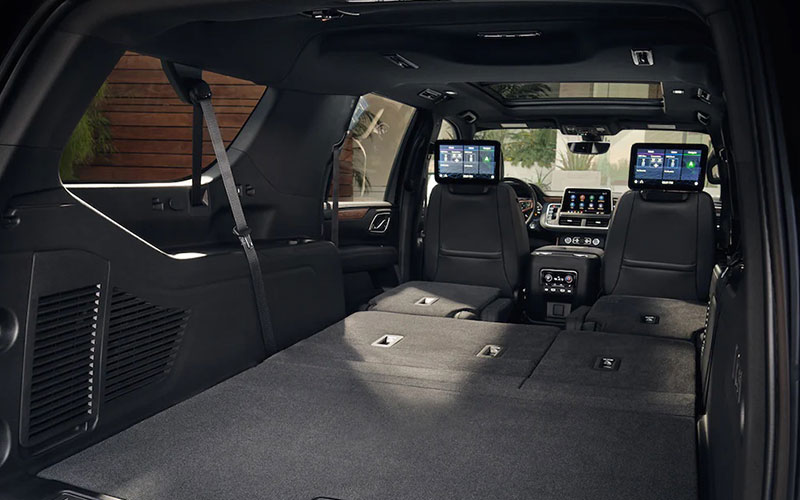 Cherry Red paint, black and mocha perforated leather, 22" wheels, and that aforementioned suspension wizardry make the new Chevrolet Suburban a straight-up luxury barge. Additional fancy amenities are the panoramic moonroof, power-deployable running boards, heated everything, and acoustic glass. Not to mention the 10" infotainment screen, hands-free liftgate, Wi-Fi hotspot, and heads-up display. Now, all that glitz contributes to its 6,016-pound curb weight. Fortunately, the 4WD model comes with Chevy's 6.2-liter V8 beast making 420 horses and 460 lb-ft of torque, more than enough to move this bruiser with alacrity.
It'll also tow 7,900 pounds, hold 1,600 pounds of your payload, and swallow 94 cubes of cargo with the second and third row folded flat. It also swills gas to the tune of 14 mpg around town and 19 on the highway is also noteworthy, in a not exactly positive way. However, with all that space, power, and tech, the Chevy Suburban is hard to beat for that all-American pastime of long road trips, making it a shoe-in for one of the best Chevrolets on the market.