Shopping for a quality and capable subcompact SUV? A used Mercedes-Benz GLA or a used BMW X1 are both great options, but one stands out as better.
Used Luxury Subcompact SUVs for Under $20,000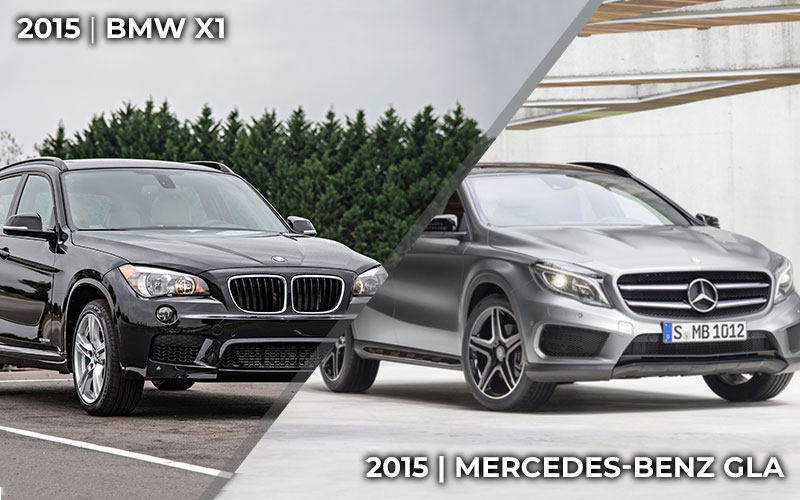 The BMW X1 and Mercedes-Benz GLA began as gap fillers that served a small slice of the market that has only grown. Some 20 years ago these types of cars would've been considered wildly innovative and possibly unpopular, but today they're highly advantageous. Both cars are well built, small enough to drive in any busy city, and also large enough to carry 5 adults and their cargo.
What's perhaps the hook of these vehicles is the layers of luxury lavished on each platform. Both have experienced a depreciation hit and today they can be had for $20,000 or less depending on the features and options you'd prefer. To that end we've selected two 2015 models with similar mileage to find out which is the better subcompact luxury SUV buy today – a used BMW X1 or a used Mercedes-Benz GLA?