You Get All the Screens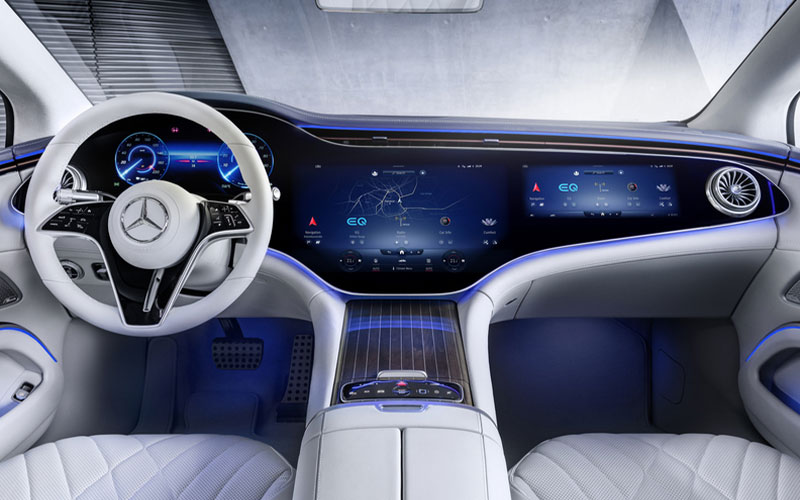 Though it's only optional, we can't imagine anyone really wanting to settle for a new Mercedes EQS without its massive "Hyperscreen" which stretches nearly the entire length of the dash. The gargantuan screen actually houses three separate screens, a digital dash display, a central infotainment screen housing the MBUX system, and then a third passenger screen.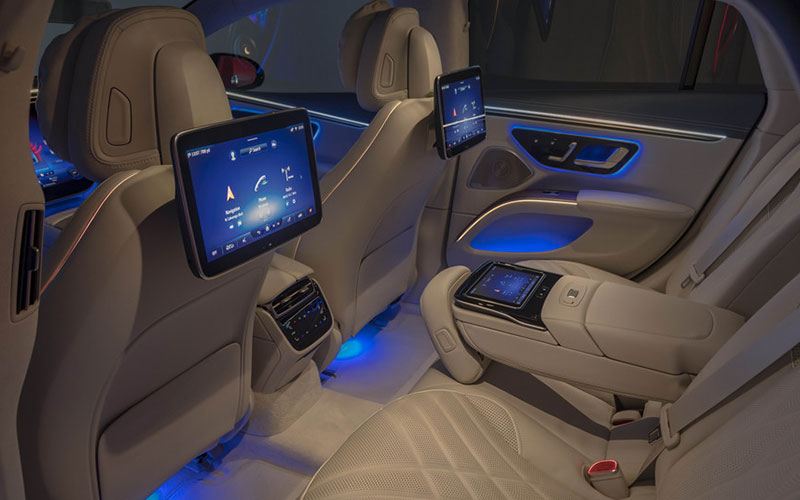 That last screen gets a few unique options in the EQS. First, there's a separate "Hey, Mercedes…" audio assistant for the front seat passenger so they too can inadvertently turn on the system while discussing the car they are riding in. The second screen controls allow the passenger to adjust things like both front seats as well as settings for the HVAC system, stereo, and other infotainment features. In an effort to cut down on distracted driving, Mercedes has programmed the driver attention monitor to flash a warning if it detects the driver is looking over at the passenger's screen. If it finds that warning insufficient, it actually turns the passenger screen off.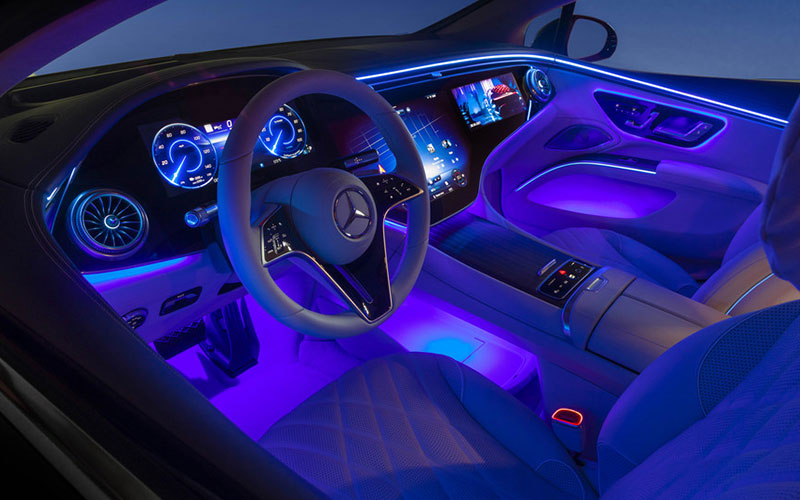 The 190 colors available for the ambient lighting feels simultaneously like overkill and perfectly logical given the rest of the car's blend of high tech and high fashion. A nice added effect is the blue or red pulse you get from the ambient lights when you turn on the heat or AC.