A throwback-to-the-90s comparison of classic pickup trucks, the Ford F-150 and Dodge Ram 1500. Engines, performance editions, and overall – who did it best?
A 90s Pickup Showdown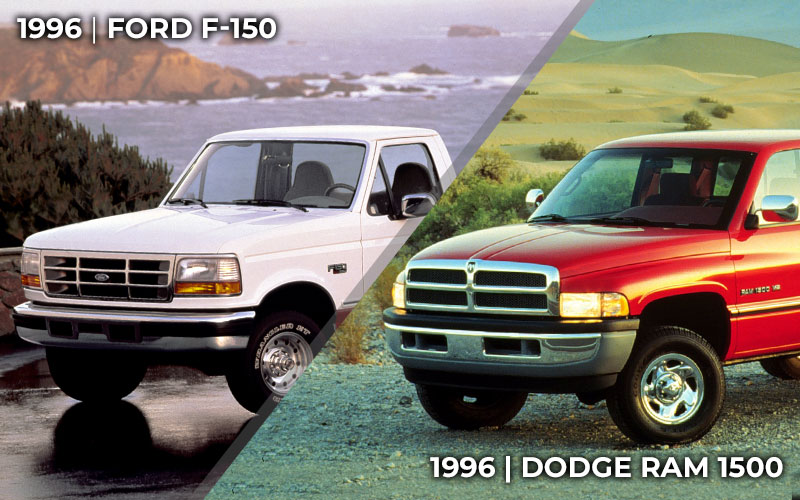 Ford and Dodge have been battling it out in the pickup truck realm for decades. Ford's F-series traces roots to the Bonus-Built of 1948. While the Ram nameplate didn't appear until 1981, Dodge was sticking ram head-shaped hood ornaments on trucks as far back as 1933. So there's history here. In modern times, the F-150 and Ram 1500 make up the apples-to-apples competitive set.
Now, everyone has his or her own idea of which truck is best. In fact, young Calvin from newspaper comic fame has inexplicably become the poster child for Ford and Dodge pickup owners wishing to display how they feel about the competition. So, I'll do my best to highlight the best F-150 and Ram 1500 bits, but to each their own.
For this classic comparison, we'll be looking at the 90's era of these pickups. With the Ford, that is the 9th generation F-150 produced from 1992 to 1997. For Dodge, that's the 2nd generation of Ram 1500 that ran from 1994 through 2002, so there's plenty of 90s-tastic overlap here.