10th, 11th, and 12th Generations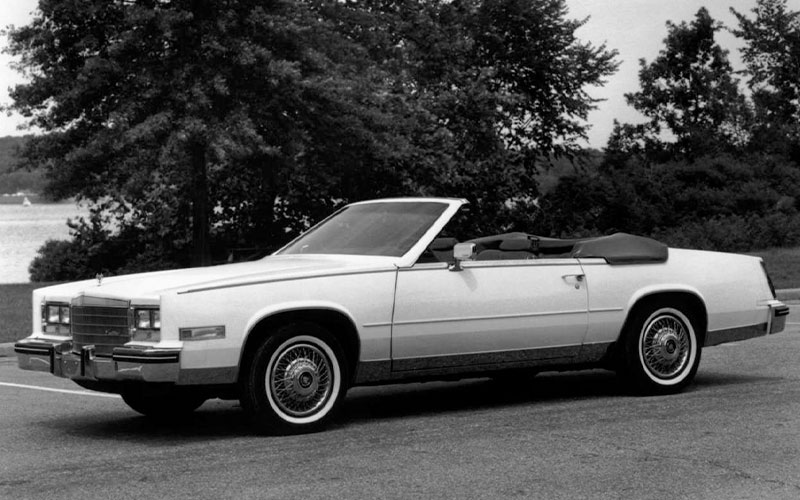 The malaise era tenth-generation ('79-'85) Eldorado was a smaller (down to 204 inches in length) and the grille shrunk as well. In fact, the Eldorado's entire style was much more reserved than at any other time. Refinement rather than flash informed the design. The deviation proved wise as the new tenth generation broke sales records for the Eldorado. The introduction of an independent rear suspension as well as digital displays kept the Eldorado at the luxury cutting-edge. New fuel standards forced the introduction of smaller engines including a new base 4.1L V6 as well as smaller V8s ranging from 4.1L to 6.0L and even a 5.7L diesel. For the 1984 model year, the Barritz convertible made a brief return.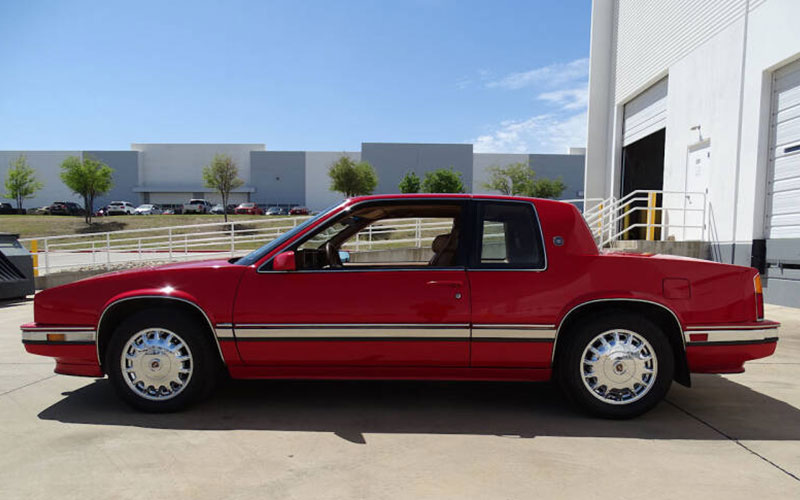 The eleventh generation ('86-'91) saw the Eldorado get even smaller to a very un-Eldorado 191 inches. The conservative styling trend continued but failed to pay dividends with a massive 72% drop in sales. With neither luxury looks nor any real speed, it was hard to know just where the Eldorado fit into the current automotive market. A 1988 update added back some 3 inches in length, along with new anti-lock brakes and a stylish rear-tire cover.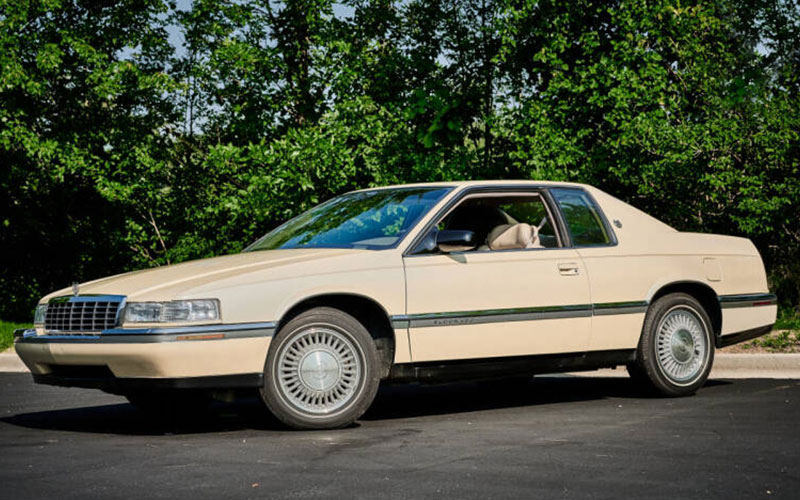 The final twelfth generation was also the Eldorado's longest stretching from 1992 to 2002. The Eldorado gained back a bit more length (now 202 inches) and added three inches in width. The larger Eldorado was also smoother and more aerodynamic, in keeping with current '90s design aesthetics. A 4.9L V8 was joined by a new, smaller 4.6L V8 in 1993. Luxury features included automatic climate control, wood trim, and an electronically adjustable "Road Sensing" suspension. For the final year of production in 2002, Cadillac released a 50th-anniversary edition Eldorado in either red or white (the two original paint options in 1953). The exhaust note was even modified to emulate that of the '53 model.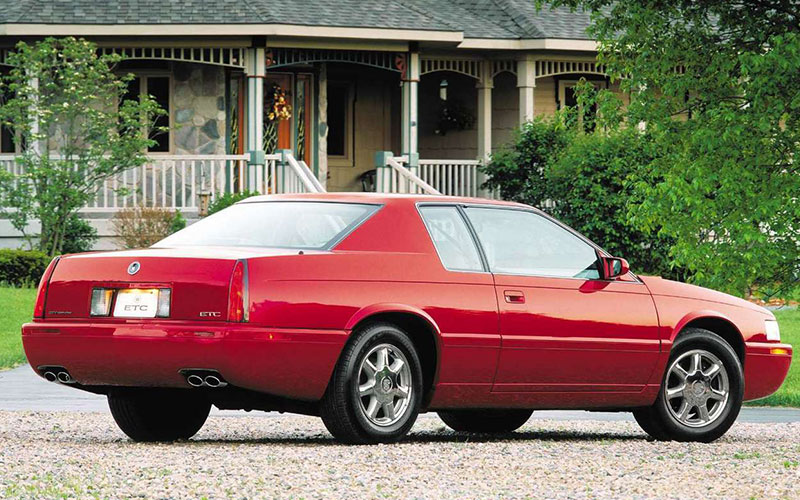 2001 Cadillac Eldorado – netcarshow.com | Shop Cadillac Eldorado on Carsforsale.com
Through twelve generations and fifty years of continuous production, the Cadillac Eldorado remained an icon of American automotive luxury. Not all those years were great business, and not all of those models possessed inspired design, but those early generations, and the fourth generation in particular, were some of the very best representations of 20th-century design, automotive or otherwise.