The Lexus LFA may not be the most well-known supercar, but its style, tech, and roaring V10 made it one for the ages.
Earning Your Halo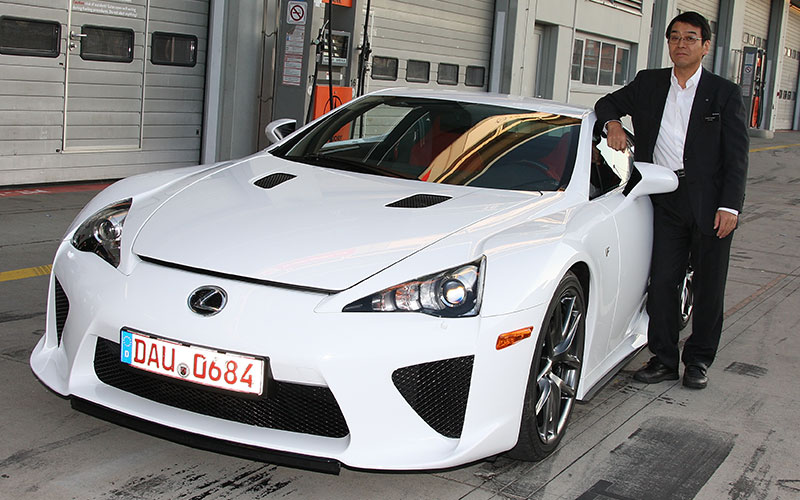 The year was 2000, and Toyota/Lexus was on the hunt for a new car to help reassert the company's sporting bona fides. The story of the LFA began in a barroom in Hokkaido where Lexus chief engineer Haruhiko Tanahashi was asked by his boss what kind of car he'd most like to build. Tanahashi's response, a sports car. Surprisingly, Tanahashi was not only granted just such a project but tasked with building Lexus a proper halo car and given nearly unlimited resources to do it.
The resulting car, the Lexus LFA, didn't set the automotive world ablaze when it was in production, from 2010 to 2012, but today, Lexus's one and only supercar is finally getting the respect and attention it's so long deserved. Meticulously engineered over a period of ten years, the LFA may not outrun a Porsche 911 or jangle the nerves like a Dodge Viper, but instead it delivers its own unique set of thrills and does so with the precision and refinement that have becomes hallmarks of the Lexus brand.