The all-new Subaru BRZ sports car is faster, stronger, and still manages to maintain its charismatic and classically proportioned size.
What's New for the 2022 Subaru BRZ
Subaru is quietly becoming a powerhouse in the automotive world and their latest offering, the 2022 Subaru BRZ, is shaping up to be another smash hit. Marking the introduction of the first all-new generation since the car's inception, Subaru seems to have improved the pain points of the previous car and built more muscle where it already had strengths. New styling emphasizes the sporting nature of this small coupe and harkens back to 60's coupes and roadsters from both Britain and Japan.
Subaru says that the new 2022 BRZ is "all-new" from the track up, and that means that there's a lot to cover. The biggest news is that the lethargic 2.0-liter engine from the original generation is gone in favor of a 2.4-liter FA platform engine that makes 23 more horsepower and 28 lb-ft of torque. Dig a bit deeper and you'll find that Subaru widened the rear track of the sports car and then added stiffness throughout the chassis to provide a better on-road feel. A new digital gauge cluster will be included as will an updated 8-inch infotainment system.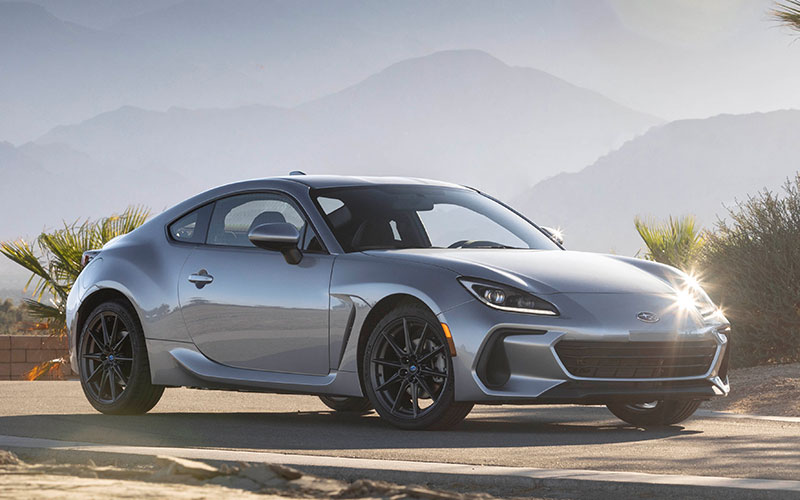 2022 Subaru BRZ – media.subaru.com | Shop 2022 Subaru BRZ on Carsforsale.com