Honda and Meyers Manx Started the Baja 1000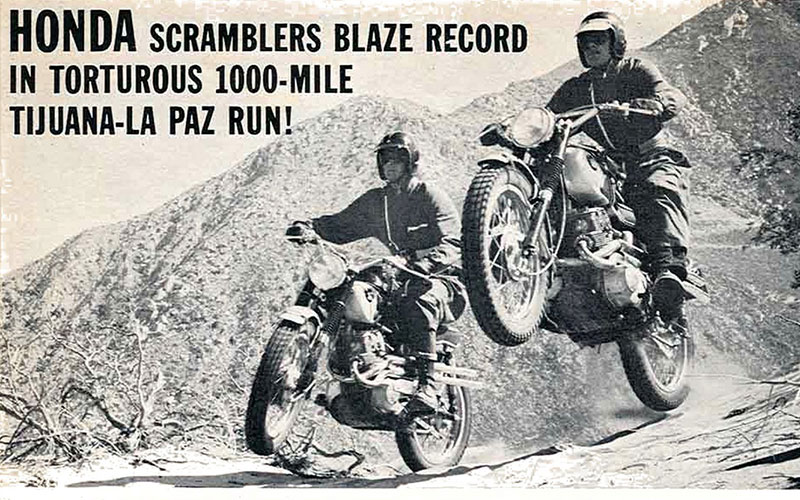 The story of the Baja 1000 starts well before the sanctioned race itself in 1967. Five years prior in 1962, Honda approached famous stuntman and accomplished off-road motocross racer Bud Ekins about marketing the reliability and long-distance performance of their new CL77 Scrambler motorcycle. He suggested a 950 mile stretch of off-road terrain that ran from Tijuana to La Paz, Mexico. Honda agreed with the route and employed Bud's brother Dave Ekins and another rider known as Billy Robertson Jr. to take on the challenge.
The duo started in La Paz and ended up in Tijuana 39 hours and 56 minutes later. The entire event was recorded by journalists in an airplane and generated waves throughout the automotive world. Some took the event as an example of Honda's workmanship which increased their sales, while others took the recorded time as a challenge.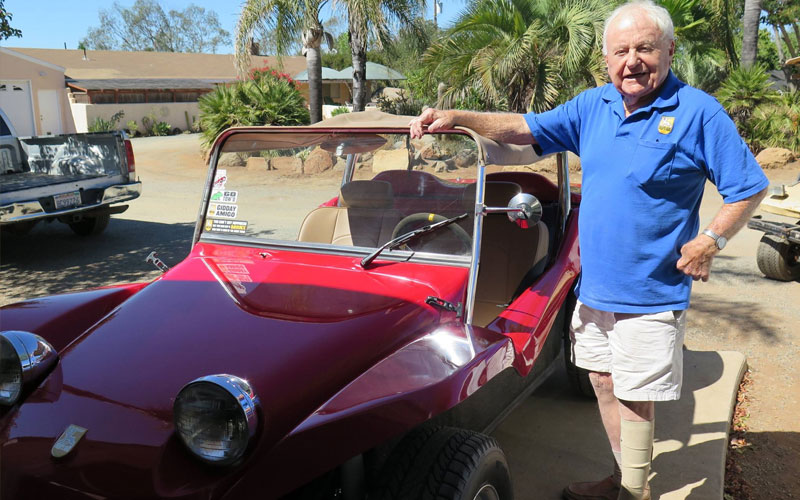 Enter Bruce Meyers, the creator of the Meyers Manx kit car. Bruce saw the media attention that surrounded Honda when they performed their run on a motorcycle, so he felt that enduring the same grueling terrain in a four wheeled vehicle would prove to be equally as impressive. Bruce took his own prototype Meyers Manx along with some automotive journalists down to Mexico and set off on the same La Paz to Tijuana route Honda had set its time on.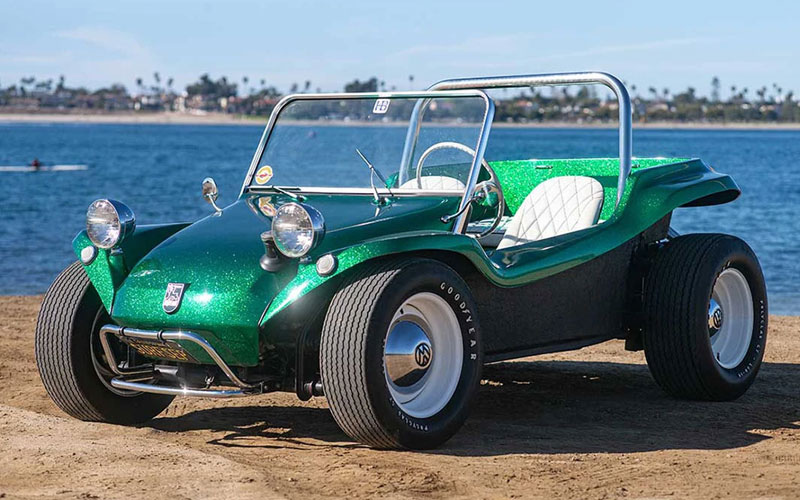 Bruce completed the route in 34 hours and 45 minutes, over 5 hours quicker than the Honda motorcycle attempt. This once again sent shockwaves through news and automotive media outlets. It also panned out pretty well for the Volkswagen Beetle kit car buggy, as Meyers Manx spiked in popularity following the record-breaking coverage.
Other companies and racing groups soon jumped on the bandwagon, eventually leading to the creation of a sanctioned race known as the Mexico 1000. This series was organized by the National Off-Road Racing Association (NORRA) in the latter half of 1967. They gathered truck, buggy, and motorcycle racers from all over and sent them one at a time from Tijuana to La Paz. The group incorporated 5 checkpoints along the Baja California journey that racers had to meet at, with the path between them being left up to the driver.
The Mexico 1000 eventually gained major sponsorships as well-known racers gradually started to show up to take on this ultimate off-road racing challenge. Following the 1973 Oil Crisis, NORRA decided to cancel the 1974 event to the dismay of the Baja California population. The Southern California Off Road Enthusiasts (SCORE) International committee eventually came in and started organizing the event in NORRA's absence. SCORE renamed the event the Baja 1000 and it's been going strong ever since.