1. Phone charger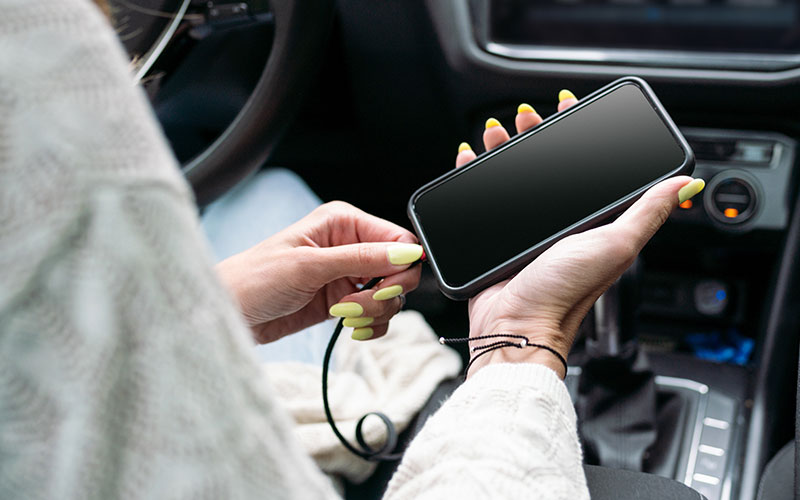 In modern times, there aren't many things more important in an emergency situation than a working cell phone. Ideally, you don't even need to leave your car if you have a working cell phone. Pull over in a spot out of traffic, call for assistance, and hang tight. Not having a working cell phone is an entirely different situation. Then, you need to fix your car yourself, flag someone down, or walk somewhere for help.
Most phone batteries these days hold a charge for a while, so chances are the car phone charger won't get much use. This is all about preparing for the worst, though, so the tools you need are there when you need them. I'm pretty good about charging my phone each night, but I've fallen asleep on the couch and woke up to a phone with 17% power more than once. That's why I also have a charger in my car. Murphy's Law dictates that the one day of the year that you need your cell phone fully charged, you'll have forgotten to plug it in the night before.
A lot of newer cars may have wireless charging, but for those who have slightly older vehicles, like a 2014 Kia Soul, a charger cord is needed.
While we're talking about phones. I'll add this: make sure to have your important phone numbers handy! It's easy to rely on internet service when using a cell phone these days, but internet service can lag or just not work. Having a list of numbers written down, pen and paper style, eliminates that issue. Parents, friends, siblings, tow services, and the 1-800 number to dial up the insurance company can all be on that list of numbers. I took the step to do that the other day because you just never know when that kind of list could be needed.