Buick Y-Job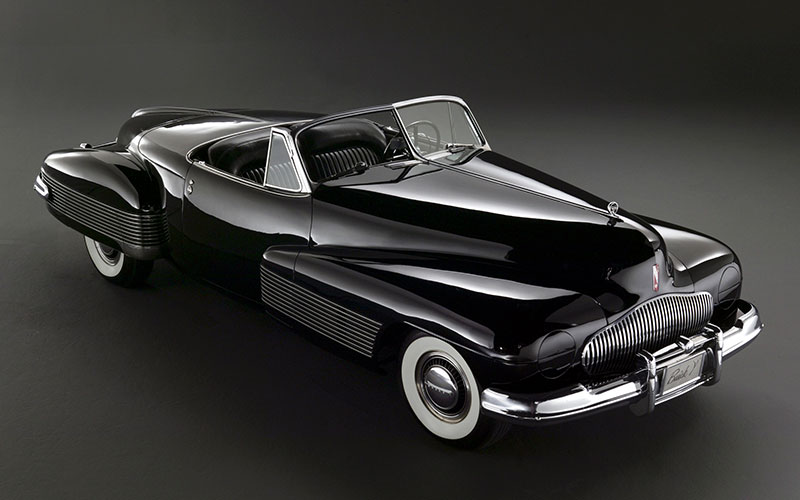 Earl would go on to pioneer some of the most important design practices of the time and author many of the era's signature designs. But one of his most notable contributions was the idea of the concept car and it's first incarnation, the Buick Y-Job. In 1938, the notion of building a one-of car to illustrate and promote the future direction of a car company was unheard of. But just like today's radical concept cars, the Buick Y-Job ignited the public's imagination.
The Buick Y-Job was indeed a futuristic looking car in 1938. Long, low, and wide, the Y-Job's body design featured huge bulging fenders, an integrated grille, wrap-around bumpers, a raked windshield, flush door handles, and lots of chrome, including chrome stripping racing across the body. The car had an expansive rear deck and very low profile for its day at complete with small 13-inch wheels. Thanks to the car's aeronautic influence, it was given a "Y" moniker, like airplane prototypes.
They Y-Job's sleek yet substantial look would go on to influenced automotive designs for the next two decades, including many of GM's own.