2022 Cadillac CT-5 V Blackwing Driving & Performance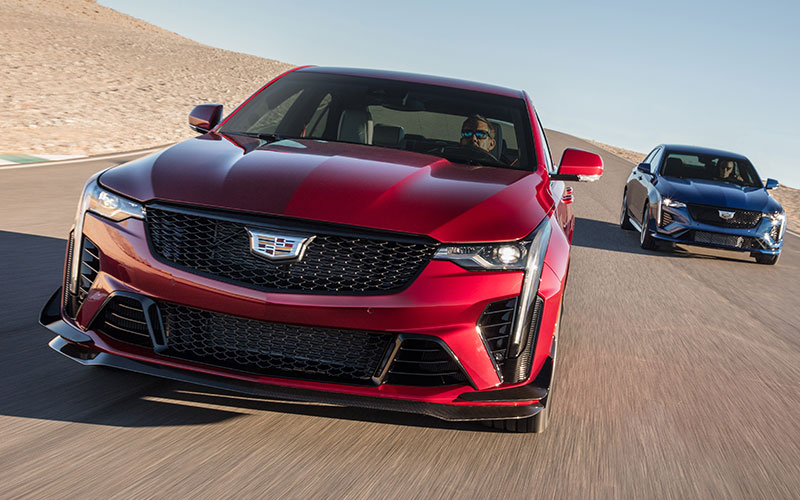 While nobody has had the chance to actually slip behind the wheel of this sedan, it's easy to surmise what the driving experience will be like thanks to the data on hand and drawing on past V-cars. If ever there was a spiritual successor to the very first CTS-V, this seems to be it. Not only will this car come with a manual transmission, but it's sending all of the available power straight to the back wheels.
That combination is the reason for a claimed 0-60 time of 3.7 seconds, which is objectively slow. Cadillac has listened to so many that wanted it and they've valued that desire over chasing specific performance numbers. Using 6-speeds rather than 7 also provides drivers with a more simplistic and distilled way to track down faster laps times. Using magnetic ride control will also provide a near-instantaneous response to the road and allow the sedan to manage everything from broken roadways to racetracks. Ultimately, we can't wait to get behind the wheel and see what this thing feels like when at full throttle.
Considering that this is the most powerful Cadillac ever, it's important that drivers can slow this freight train down. To make sure of that, the CT5-V Blackwing will have the largest brakes ever fitted to a Cadillac as well. Owners will have the option of either steel or carbon ceramic, the latter of which will save some 50lbs over the standard braking system.