A Peek at Nissan's Next Electric Vehicle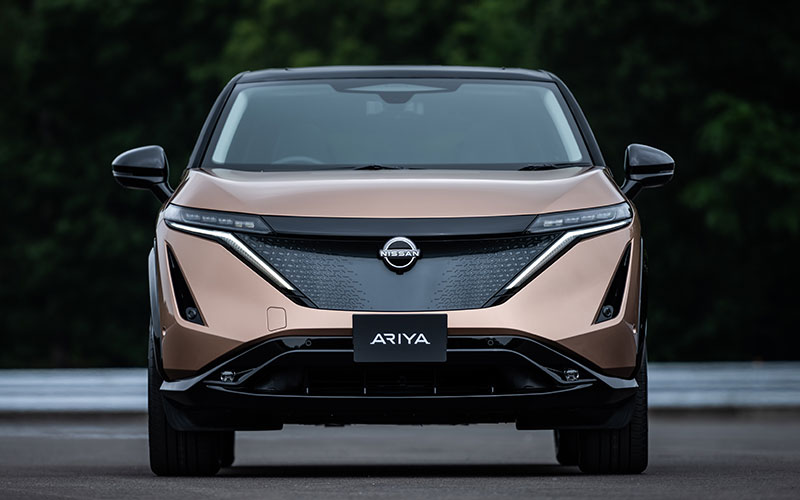 Nissan's first all-electric vehicle since it's Leaf sedan debuted in 2011, the Rogue-sized Ariya has Nissan dealerships salivating thanks to its claimed 300-mile range and semi-autonomous driving skills. Ford and Volkswagen have beaten Nissan to the punch with their Mustang Mach-E and ID.4, so the company can ill afford to fumble the Ariya launch.
It is coming to market in two flavors. A likely $40,000 base model will have a 63-kWh battery pack, plus a higher-end model with 87-kWh of juice. That top-tier version is expected to offer 300 miles of range with it's dual-motor, all-wheel drive setup – one up front and one in the rear. The new Ariya will also feature Nissan's ProPilot 2.0 system, which promises hands-free semi-autonomous driving capability.
As the electric vehicle segment heats up, Nissan has an opportunity to shine with their new SUV. Like the new Ford F-150 Lightning, the Ariya will use the CCS charging standard meaning it can double as a home power station when parked. Other notable features are the "magic carpet" interior with a completely flat floor, front to back. There is also a single-piece infotainment interface, that blends two touchscreens, at different distances, so that the driver's eyes can pan more smoothly side-to side.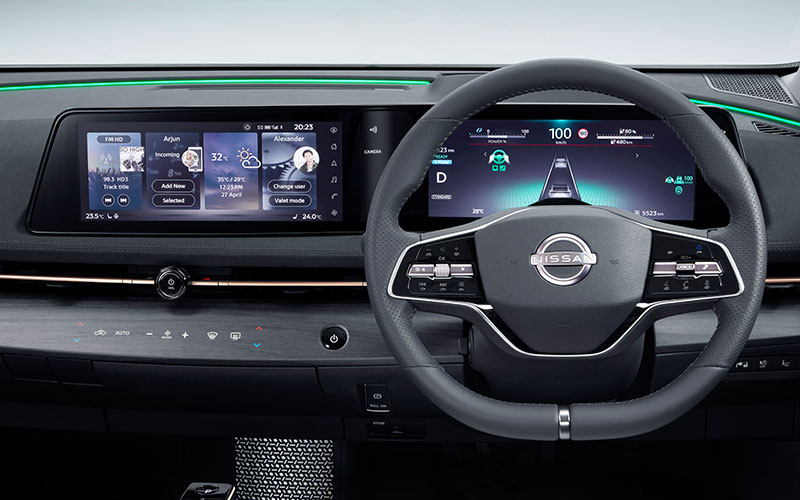 It remains to be seen how these new all-electric SUVs will sell here in America. Hoshino expects demand to be highest in Europe, noting "I think in Europe, (the Ariya) will of course contribute to (the overall) unit sales." If the new Ariya can deliver 300 miles of range and qualify for the $7,500 federal EV tax credit, it seems poised to be a popular with American consumers as well.
Those buyers will find a sleek, minimalistic interior and Nissan's Zero Gravity seats. The blended touchscreens are both 12.3" in size, one for infotainment and the other for gauge cluster duty. Amazon Alexa will be on hand, the rear-view mirror doubles a live-feed video stream behind the vehicle and a color, heads-up display makes semi-autonomous driving all the easier.