Features To Note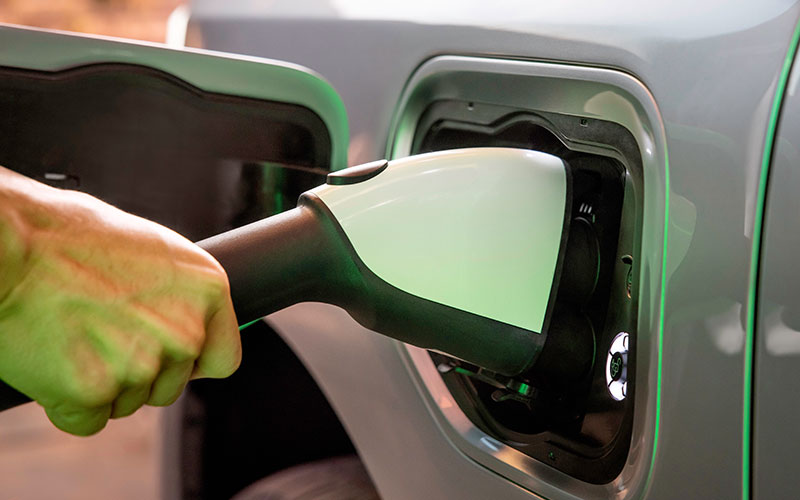 This all-electric F-150 comes with two different battery options. The first is a capable 230-mile standard pack that is better suited for inner city work or commutes. The second is Ford's Extended Range pack that is estimated to reach a 300-mile range and provide the top-of-the-line power to the Lightning. To charge those packs, Ford added a 150-kilowatt DC fast charger that can add about 54 miles of range within ten minutes to the vehicle. Going from 15% to 80% charge is said to take about 40 minutes.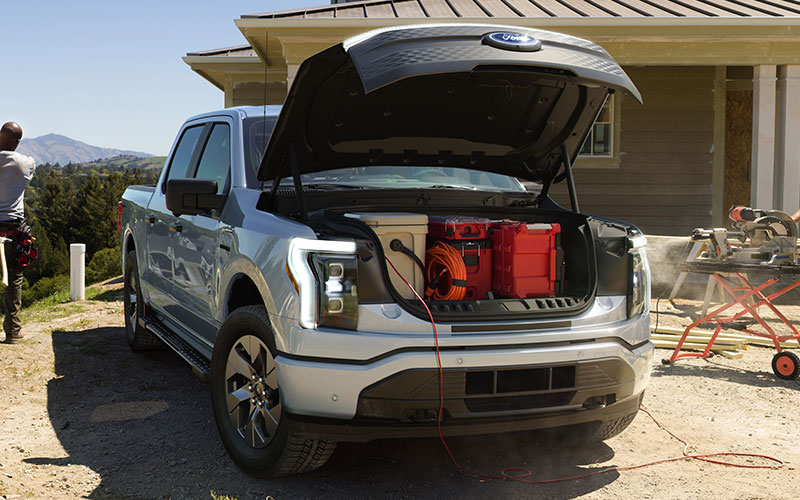 The 2022 Ford F-150 Lightning will be the first F-150 to feature a frunk. Lifting the hood on the Lightning, you'll find a gaping hole for cargo where an engine would have once resided. It's a better option than tossing them in the bed to shift around or having them piled up in the second-row seats like truck owners have to do currently. Underneath a tray in the frunk's floor is a separated space the features a floor drain, making for the perfect spot to toss in some ice to keep drinks cold.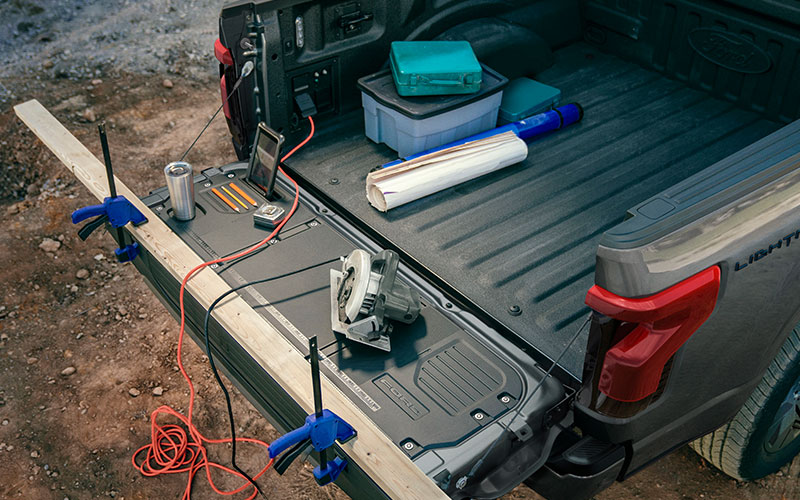 Along the sides of this massive frunk, you'll find some helpful outlets and USB ports similar to the ones found in its truck bed. All of the Lightning's electrical outlets are capable of powering tools, lights, you name it. Ford states that the truck is even able to hook up to a house as an impromptu generator and provide three days of electricity when fully charged with the Extended Range pack.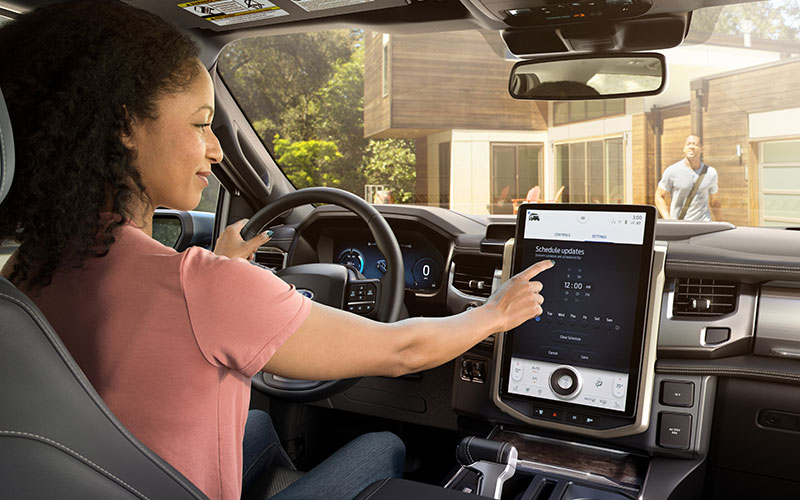 Looking on the inside of the Lightning introduces you to the same current generation F-150 interior we've been impressed with already, but Ford provided larger displays and specialized software for the vehicle. The digital gauge cluster measures out to 12 inches and the standard infotainment touchscreen is the same 12-inch one found in the XLT. However, higher optioned trims get the new 15.5-inch vertically oriented infotainment touchscreen with a similar bottom knob to the on in the Mustang Mach-E and has Ford's Sync 4A software installed. These systems are all connected to the BlueCruise hands-free technology and will receive "Power-Ups" over the air to keep them all up to date similar to Tesla.