The mid-sized Honda Ridgeline and Nissan Frontier offer big value as used trucks. But, at $10,000, which is the better value?
Proven Commodities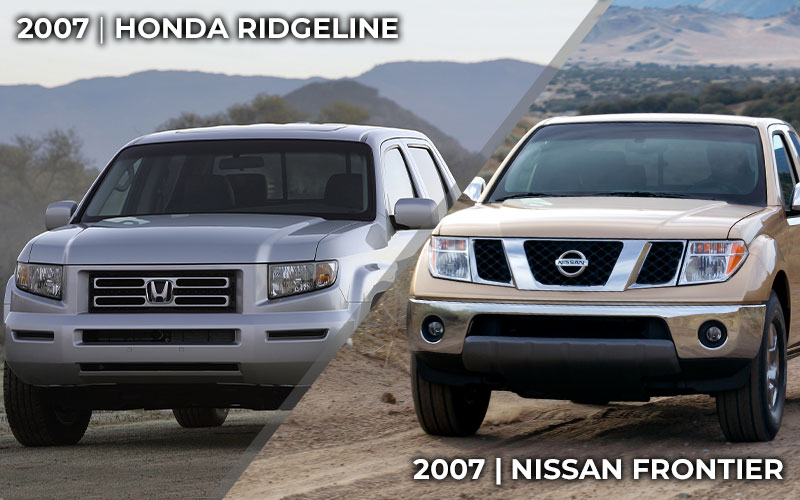 The Honda Ridgeline and Nissan Frontier both have strong track records as durable, capable, and comfortable mid-size pickups. Their size and toughness perfectly blend affordability and reliability to make them ideal used trucks. The Honda Ridgeline's first generation ran for ten years, from model years 2006 to 2016. The second-generation Nissan Frontier (when it graduated from light to mid-size pickup) saw an even longer run from 2005 through 2020. Needless to say, Nissan and Honda felt they'd gotten the formula right with their respective trucks and the buying public agreed.
With a budget of $10,000, we'll be looking at roughly the 2007 model year for each truck and somewhere around 150,000 to 200,000 miles on the odometer. As you'll read below, these trucks match up very closely not just in price but in their driving, comfort, and available features.