The 2022 Chevy Bolt looks better both inside and out and has a new low price. Is it time to plug it in to your lifestyle?
What's New for the 2022 Chevy Bolt EV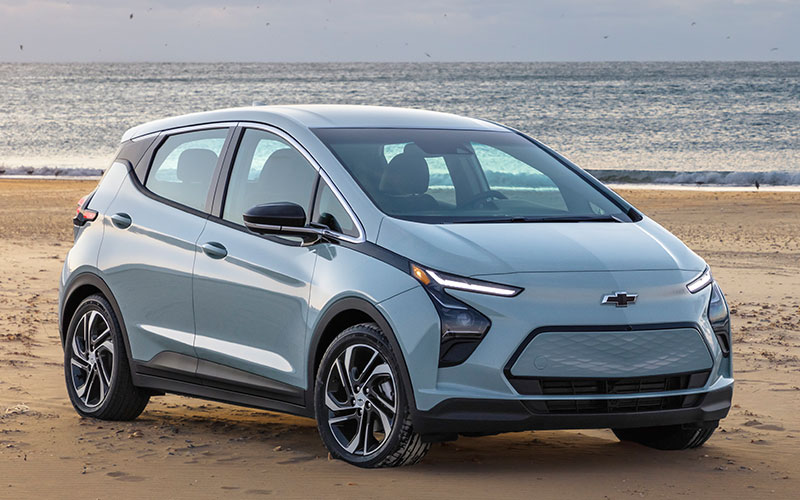 Maybe it was the success of the Tesla 3 or the lack of sales in general for the last Bolt, but whatever the cause, the revised 2022 Chevy Bolt EV looks more normal. Sort of. It no longer screams, "I'm a loud and proud EV owner," or at least not at such a high decibel.
For 2022, Chevrolet has toned down the over-the-top interior, making it more subdued and in line with a typical automobile. We suspect that focus groups had something to do with that. But this iteration began in 2017 and, with a few exceptions, the exterior, mechanical, and EV parts remain the same. In addition, the 2022 Chevrolet Bolt EV received an increased Level 2 maximum charging ability with a matching dual-level cord to assist with charging speed.
The big story, however, is the $5500 price drop from last year's model. So, for around $30,000 (before further discounts, of course) you can snag a 2022 Bolt EV. However, with the EV market still in the niche mode at under 2% of car sales and even Chevrolet's introduction of the all-new and larger Bolt EUV, we're unsure if that lower price will move the needle.
But competition is fierce, and the Bolt EV is still a competent and friendly daily driver. So, have the new changes made it better? Let's find out if you'll get charged up by what you see in the 2022 Chevrolet Bolt EV.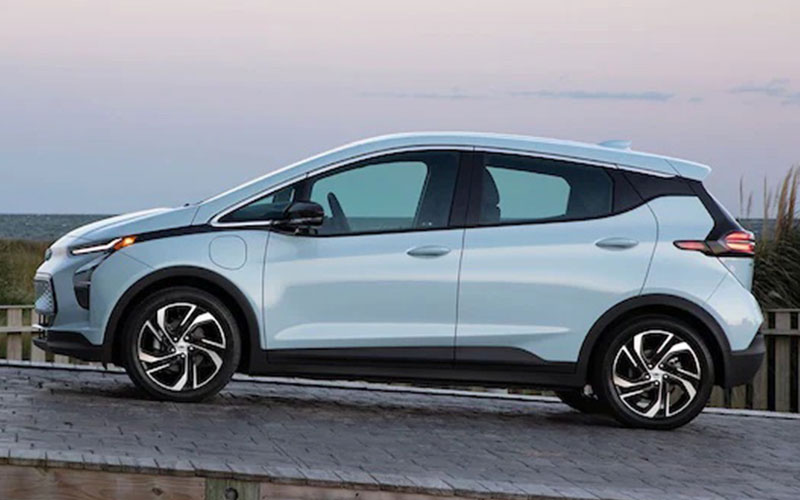 2022 Chevy Bolt EV – chevrolet.com | Shop 2022 Chevy Bolt EV on Carsforsale.com