Types of Fuel Additives
Off-the-shelf fuel additives come in a number of different types that each serve a different purpose when added to your fuel tank. Some of these different fuel additives are also specific to diesel fuel and shouldn't be added to gasoline powered cars as they aren't meant for that form of fuel. So, which fuel additives do you need if any at all? Here's a list of the different ones you may encounter.
Fuel System Cleaner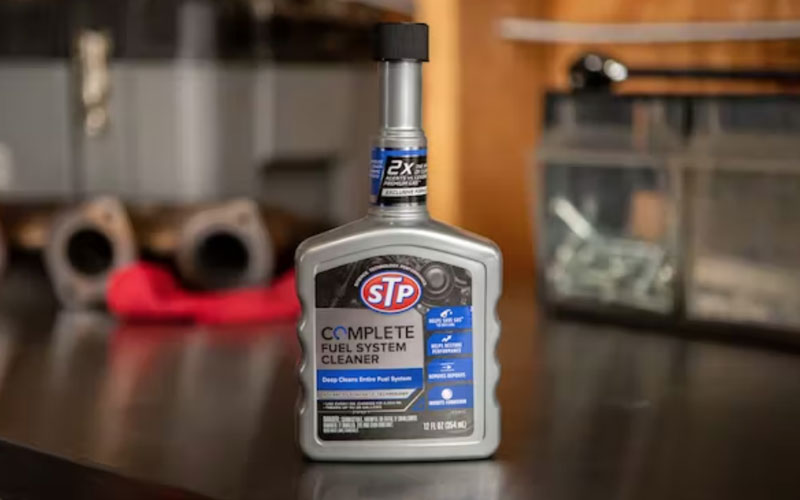 Fuel system cleaners are the most common fuel additives used in cars. They help break down gunk throughout your fuel system, prevent more deposits from forming in the system, and create a better fuel delivery environment. Some of these fuel system cleaners also act as corrosion blockers. Corrosion within a fuel system can result from high levels of ethanol use over time, but it isn't very common to have substantial rust in a fuel system.
Fuel system cleaners aren't going to be a one-time use kind of product and will only show results after regular use. After regular use, your car may see marginal fuel economy improvement if it had degraded over the years. It isn't going to wow you with a substantial miles-per-gallon increase, but it should keep your mind at ease that your system is being kept clean and protected. A clean fuel system on an older car can mean a longer life and potentially fewer mechanical headaches to worry about.
Fuel Injector Cleaner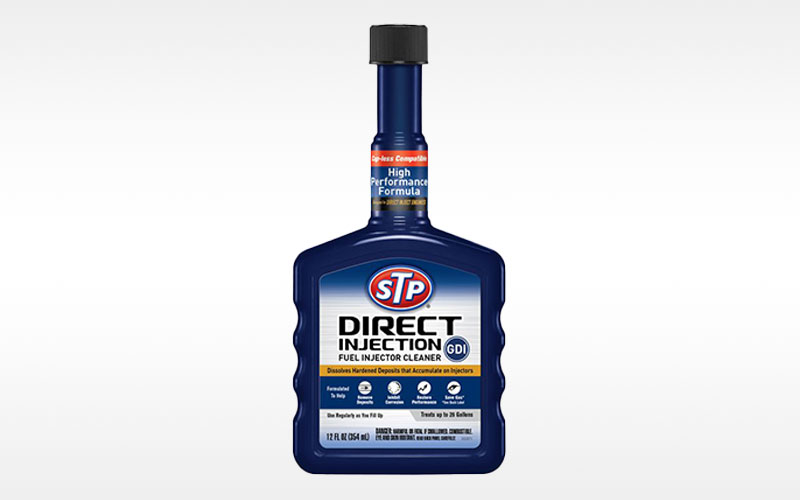 Fuel injector cleaner is a specific variant of the fuel system cleaner. You should be looking at this fuel additive if you do a lot of short trips every day rather than longer highway trips. These shorter commutes don't let the engine get hot enough to keep itself clean and leads to carbon build up that accumulates on the fuel injectors. Carbon build up on your fuel injectors can impact your fuel economy, so getting them cleaned up can improve your fuel consumption. Adding a fuel injector cleaner additive will alleviate this build up through the fuel and work to prevent it from happening again.
Fuel Stabilizer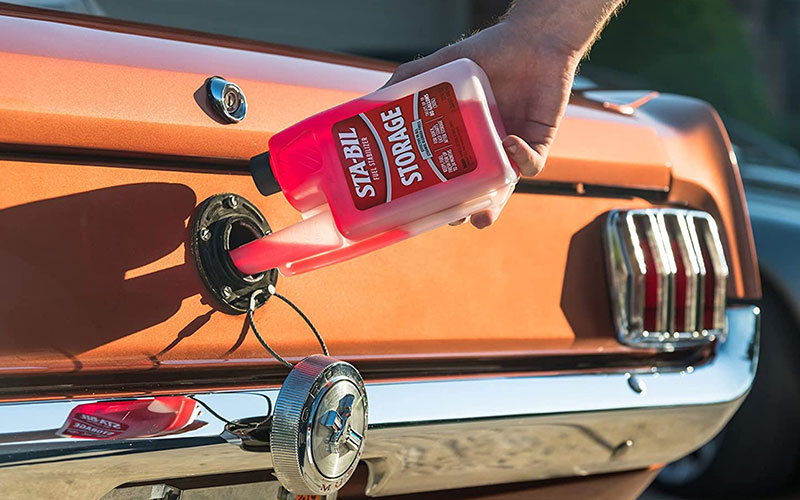 Gas loses some of its luster after having sat untouched in the tank after about 30 days. Having that old gas can lead to performance issues once that car is started up again, so adding a fuel stabilizer can be helpful. Fuel stabilizers can be added to the fuel before it gets too old and help stop that fuel from getting old. This is only really needed if you have a summer car that you put away for those winter months.
Octane Booster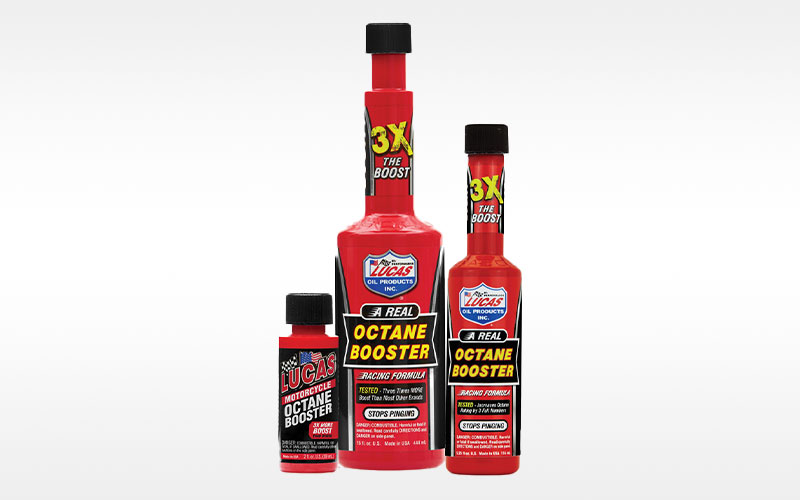 Got an old '70s muscle car with an original engine that craved leaded gasoline? Or maybe you have a high-octane chugging sports car but don't want to pay the premium price? An octane booster may get you the performance you want in either scenario. Octane boosters help raise the octane rating of the fuel you've put into your tank. So, if you've added 87 and the product states it can boost the octane rating of the fuel up four numbers, you in theory would have 91 octane fuel in your car. This can be helpful for those that have high-compression engines that rely on premium gas, but only want to pay mid-grade fuel prices.
For those with classic cars, you'll want to look into certain octane boosters that help protect original engines that feature stock valve seats from back when lead based gasoline was used. Products like the AMSOIL Dominator Octane Boost contain a metallic additive called Methylcyclopentadienyl manganese tricarbonyl (good luck saying that one) that help work as a lead substitute. This long-named addition is said to create a sacrificial barrier on the stock valve seats which helps prevent recession and helps keep the engine running strong. If your classic car's engine is rebuilt with hardened components that can handle modern unleaded gasoline, you probably don't need this type of product.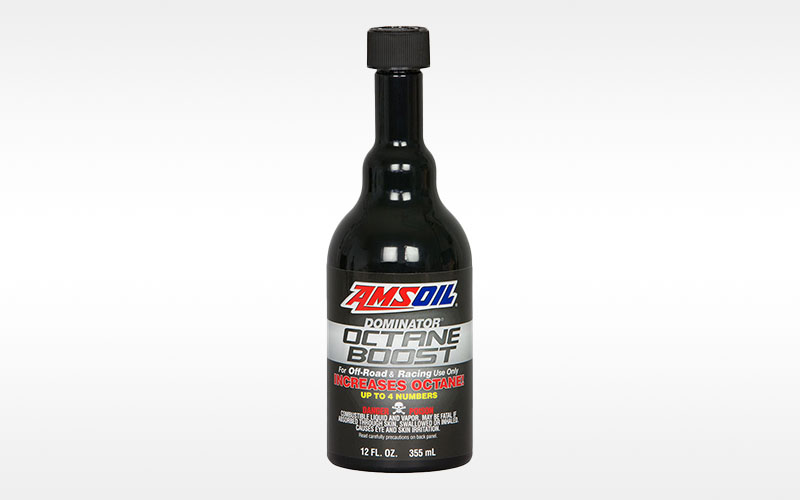 In the end, octane boosters sound great in theory, but you'll want to do some extra research. Make sure to purchase a well-known and reputable brand of octane booster that can give you proven results. Otherwise, paying for high-grade fuel is the better choice for your vehicle when all is said and done.
Gas Mileage Increase Additives
Gas mileage increase additives are somewhat of a "snake oil" product. If they're advertising substantial gas mileage gains just by dumping their product into the tank, it's more than likely not going to do anything. There may be a slight increase depending on what the product actually does, but any noticeable change in your gas mileage may just be a placebo effect.
Cetane Boosters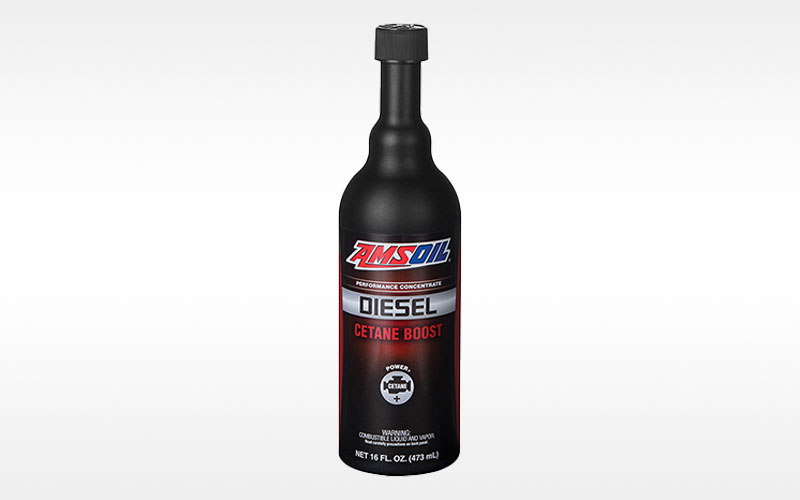 When working with a diesel engine, you may encounter a term called cetane. Cetane ratings help indicate the combustion efficiency of diesel fuel kind of in the same way an octane rating is used for gasoline to show ignition stability. Having a higher cetane rating helps the fuel diesel burn better and produce more power. High cetane also helps reduce smoke byproducts generated by the engine (sometimes referred to as rolling coal) and adds to the achievable fuel mileage your diesel vehicle can reach.
However, most of the diesel fuel you find at the pump is only rated between 40 and 45 for a cetane value. Adding a cetane booster additive can help increase the diesel's cetane rating in your tank. By raising the cetane to optimal performance levels, it will help your diesel engine perform better and get better fuel efficiency. Is it completely necessary to add for every fill up? Not entirely, but if you care about your big diesel truck and how it runs, it's worth a look.
Anti-Gel Additives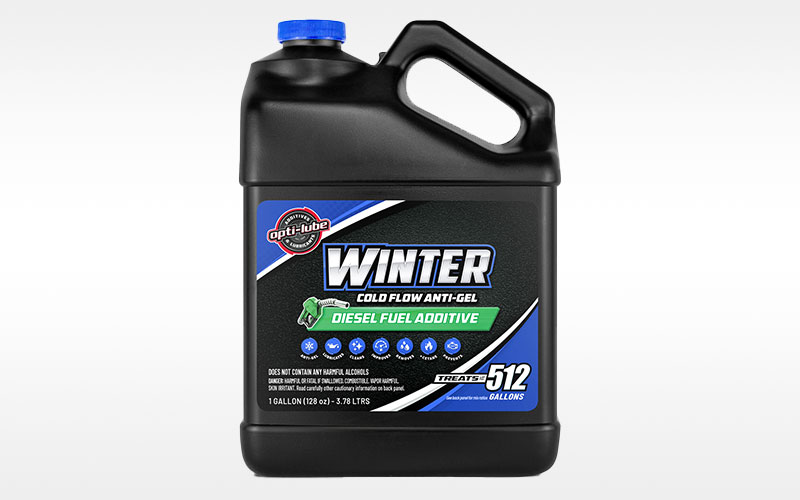 Cold weather is the worst, especially for diesel powered vehicles. Diesel fuel naturally has wax in it that begins to crystallize when temperatures drop significantly. This crystallization results in an event coined gelling within diesel fuel systems. Gelling can lead to poor fuel flow throughout the fuel system and eventually plug the fuel filter resulting in the engine not getting the fuel it needs and not starting. Anti-gel additives help combat against this diesel gelling in your fuel system by breaking up this wax build up and preventing that wax from settling within the system when temperatures get cold enough.