Automatic, Driveway, or Garage – A Solution for Every Situation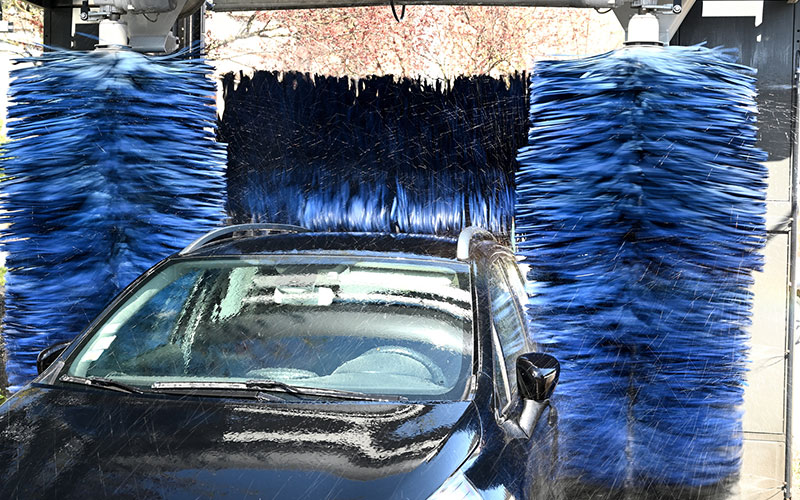 The easiest solution for winter washes is to take your car to an automatic wash. Whether it is a touchless or a soft touch tunnel wash, automatic washes are quick and convenient when you need to get off the grime between winter storms. We go in depth on these and other methods in our Best Types of Car Washes article.
You should still be mindful of the current weather and time of day even when you're going to a car wash. If you go the automatic route, be sure to choose a wash that is equipped with blowers or dryers. These will speed up the drying process and help to prevent the water from freezing to your car.
A more economical solution is to invest in a car cleaning kit and wash your car at home. When the conditions are right, take some time to warm up your car by running it for 15 to 20 minutes. Thoroughly wash the exterior making sure to clean the undercarriage as well as the fenders, bumpers, wheels, and tires. Check out our DIY Car Detailing: Secrets From the Pros article to get even more tips for your at-home car wash.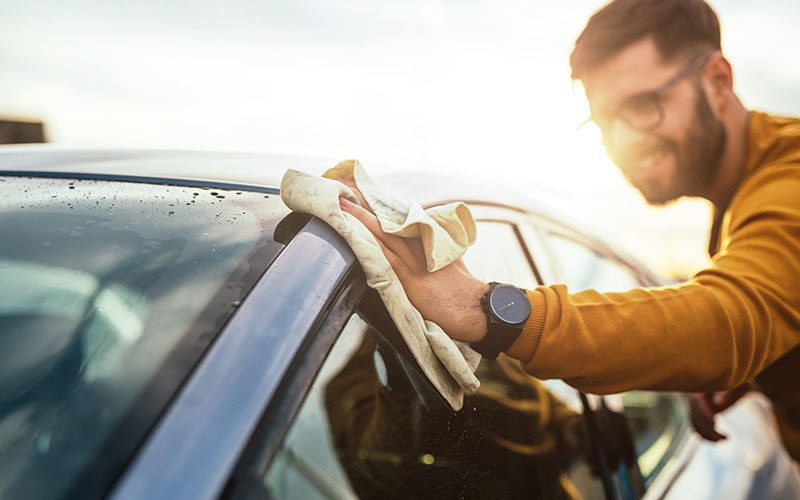 If you live in an area where mild, sunny days are nonexistent during the winter months, washing your car in a heated garage could be a necessary solution. Be sure to follow the wash by thoroughly drying with microfiber towels.
If your car isn't too dirty but could use a quick wash, waterless washes are also an option. Using special products, you can give your car a quick wash and avoid dealing with water in freezing temperatures. Make sure use lots of microfiber towels with waterless washes to avoid spreading dirt and contaminants on clean sections of the car.