Modern Car Assembly Lines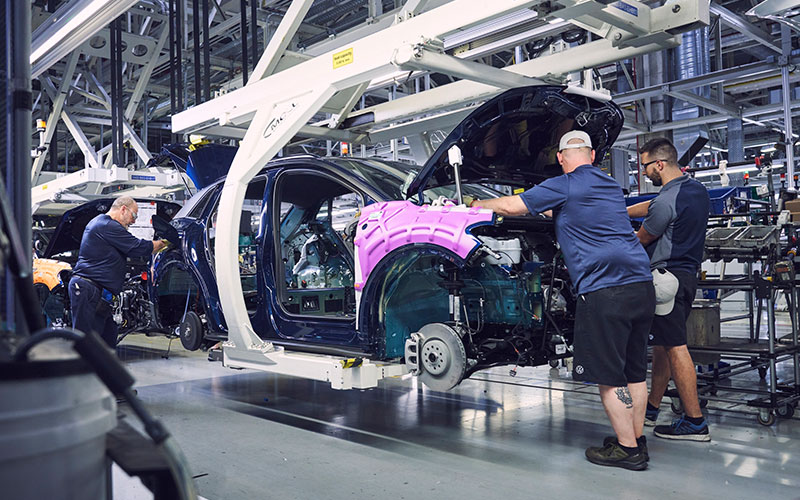 The assembly line is still alive and well today. In fact, it's still very similar to the way it was a century ago. Vehicles still go down the line, making stops at each workstation. Though there haven't been drastic changes to this process, it has been refined. There's more automation than before. Machines are able to do work that was required of humans as recently as a couple of decades ago.
Another difference is that parts that weren't made in the plant are used to assemble vehicles in that plant. Parts come from all over and are then used to put the vehicle together. Today, in order to be considered a vehicle that is made in America, at least 75% of the parts must be made in America as well.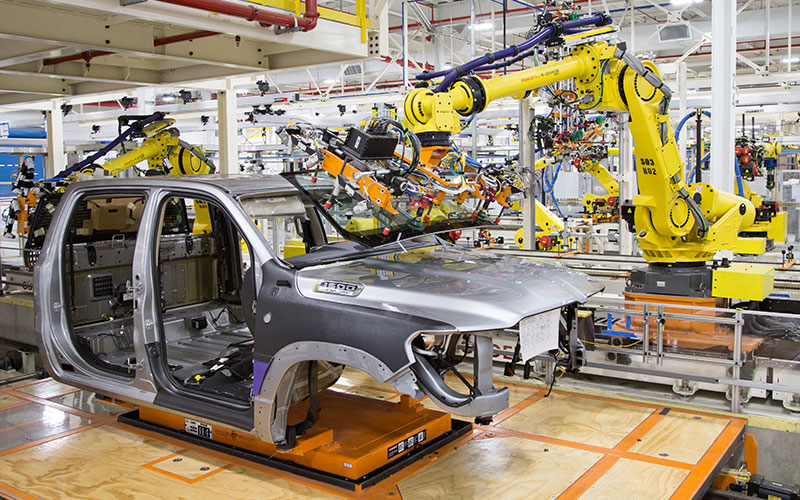 Automakers like Toyota and Honda invested millions in parts and jobs at factories like the Honda Accord facility in Marysville, Ohio, or the Toyota Motor Manufacturing Kentucky plant in Georgetown, Kentucky in order to achieve that 'made in the U.S.A.' status. Since it opened in 1986, the Toyota plant in Kentucky has assembled more than 579,000 vehicles. Approximately 7,000 employees work there today. It's a similar situation with Nissan, Kia, Volkswagen, Subaru, and Volvo.