Rolling It Out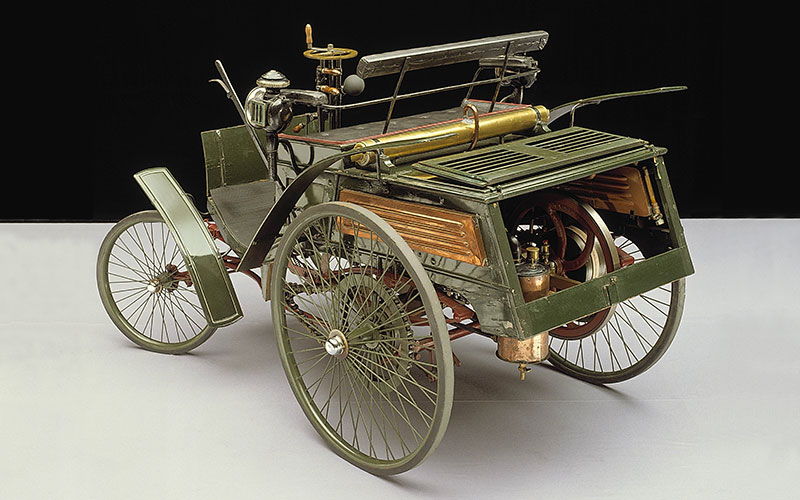 Two years after Karl Benz received a patent for his motor vehicle, it was still in a testing phase. Bertha Benz was convinced that the vehicle was ready for more. In August 1988, Bertha really put the vehicle to the test. Without Karl's knowledge, Bertha took their two sons on the first-ever documented long-distance journey using an improved version of the vehicle. The 111-mile round trip included passing through her hometown of Pforzheim.
With his confidence boosted by the successful trip, Karl entered the Patent Motorwagen in the Munich Engineering Exposition in 1888. He won a gold medal, the highest honor at the expo. From there, Karl Benz took to the streets of Munich, offering test rides to interested and awestruck crowds. Harley Earl, the 'Father of Automotive design,' wasn't far behind Benz. Earl began his own automotive designs in his father's shop in 1889.
Back across the pond, in Germany, Karl still had work to do even though his automobile was a reality. He patented the double-pivot steering system patented in 1893. The Benz Velo, the world's first production car, was built in 1894. It was a lightweight, durable, inexpensive car for the time. An estimated 1200 units were built.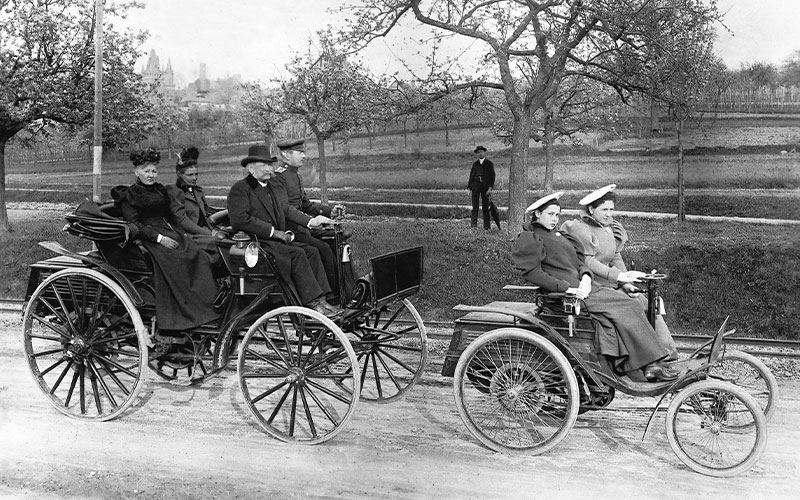 In 1897, Benz developed the twin-engine with two horizontal single-cylinder units in parallel. That didn't provide the results he was hoping for, so a contra engine was developed, using cylinders that were arranged opposite each other. It was installed in the rear of the vehicle, generating up to 16 horsepower.
Benz didn't stop there. He produced the first of a series of racing cars in 1899. Benz & Company had become the world's largest manufacturer of automobiles in 1900, but Karl Benz left his active role in the company in 1906 to form a private car business with his sons. Together, the Benz family continued making automobiles.
Benz & Company reached a deal with Gottlieb Daimler, Wilhelm Maybach and Emil Jellinek in 1926 to merge with Daimler-Motoren-Gesellschaft, forming Daimler-Benz. That company is now known as Mercedes-Benz automobiles. 'Mercedes' comes from the name of Emil Jellinek's daughter. 'Benz,' of course, comes from Karl Benz. Karl Benz died on April 4, 1929, three years after Daimler-Benz was formed.