Variants and Features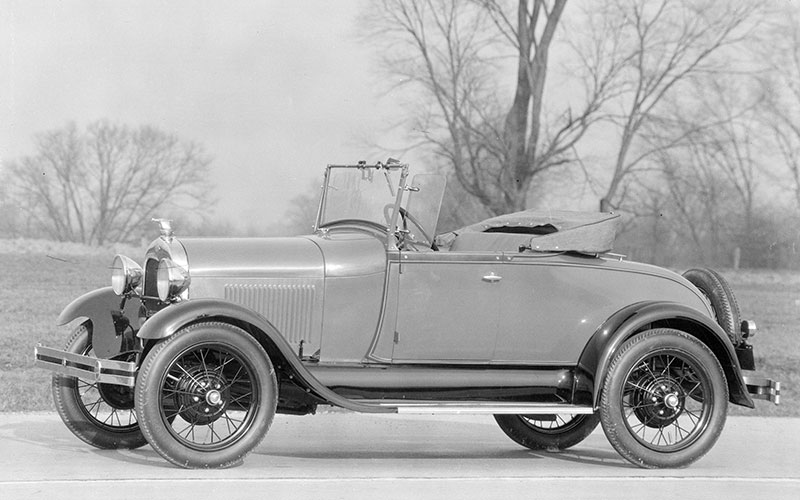 The Model A was offered in numerous body styles which, depending on how you break them down, numbered over 20 variants. These ran the gamut of two- and four-door sedans (the two-door sedans being roughly 2/3rds of Model As produced), pickup trucks, a woody station wagon, roadsters, convertibles, Town Cars, two- and four-door Phaetons, six different coupes including the rare Special Coupe produced in 1928 and '29, Tudor sedans, delivery vehicles, and the Victoria, a uniquely styled two-door sedan designed by Edsel Ford.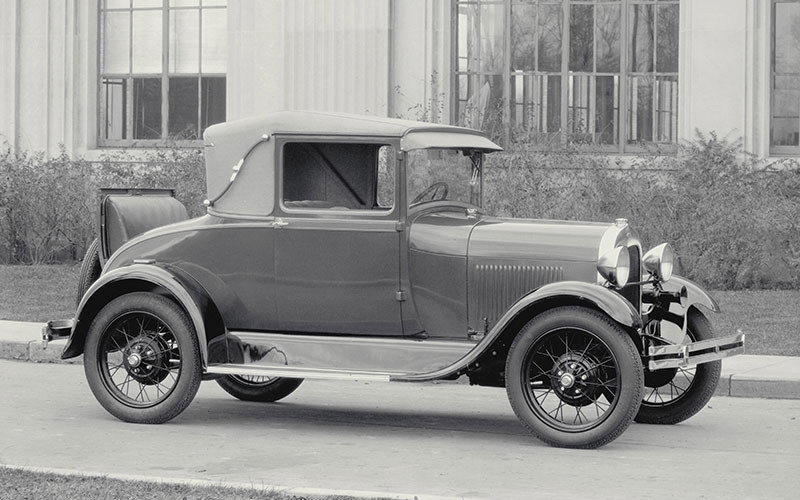 Ford made sure the Model A could service just about any automotive need of their customers and offered features to match. Upscale sedans featured rear-hinging suicide doors. The coupes could be had with rumble seats, both fun and in keeping with the era's disregard for common-sense safety protocols. Both delivery vans and a station wagon came as wood paneled vehicles. In fact, the Model A was the first mass-produced wood paneled car. (We explore the Model A along with other woody wagons, here.)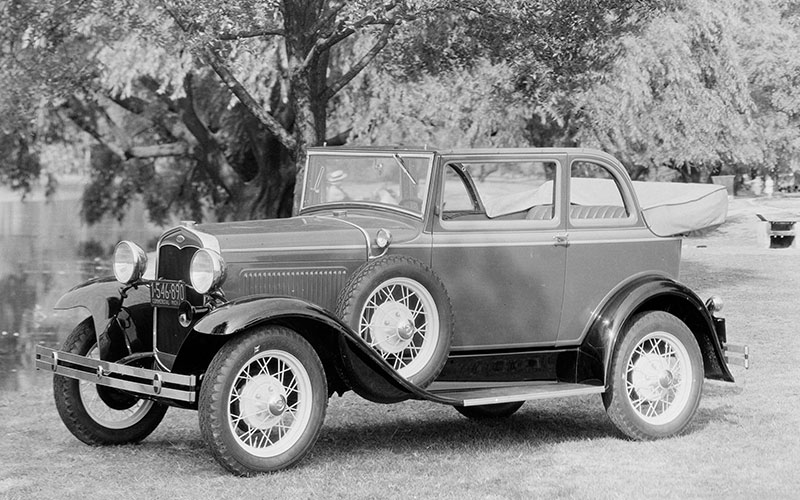 Interestingly, the Model A's driver side door doesn't have a keyhole and only features a lock on the inside of the door. The keyhole is instead located on the passenger side door handle and is only locked from outside. It was Henry Ford's feeling that Model A owners should enter the car on the passenger side for safety's sake, to keep them out of traffic.