Paul Newman's Race cars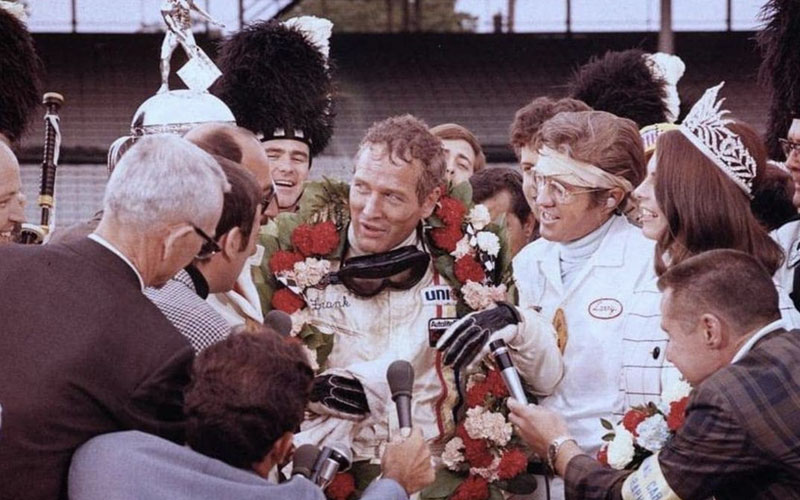 Paul Newman first got his taste for racing when he underwent training at the Watkins Glen Racing School for the 1969 IndyCar racing movie Winning. Preparing for this role led to a passion for auto racing and further love of cars. Being in his 40s, it may have seemed a little late to start hitting the track, but he proved he had the drive to race with the best of them. Newman frequented Sports Car Club of America (SCCA) events for most of his racing career, but also had accolades in the 24 Hours of Le Mans, 24 Hours of Daytona, International Motor Sports Association (IMSA), and even the Baja 1000. Not only was he a race car driver, Newman was also part owner of racing teams like Newman-Haas Racing that owned Indycars.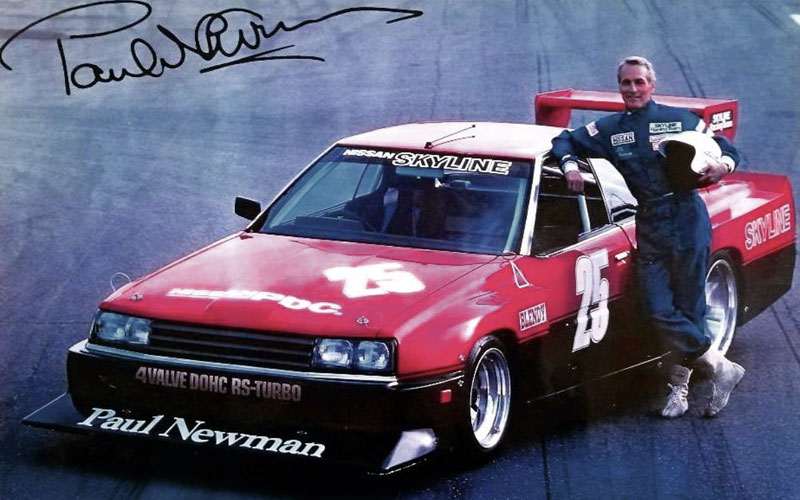 Nissan (also known as Datsun for a time in the USA) was the biggest brand supporting Paul Newman's racing career. In fact, Nissan created marketing materials for the R30 Nissan Skyline by having him drive and pose with a Skyline Super Silhouette replica at Daytona International Speedway that had his name across the front splitter. Nissan also honored the Hollywood star with his very own special edition line of the Skyline called the Paul Newman Version.
The Under 2 Liter Cars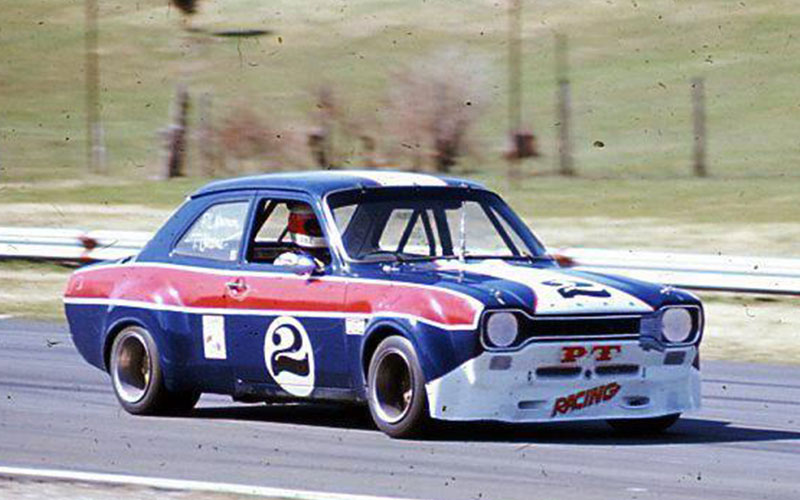 Before Paul Newman got into truly competitive racing, he tried his hand at the SCCA's 2 Liter division. Newman drove Saab 93 with a two-stroke two-cylinder engine that putzed around the track and later drove a better performing Ford Escort RS2000 that he would borrow from Tom Ciccone. Eventually, Newman linked up with Bob Sharp and started driving Datsuns.
1971 Datsun 510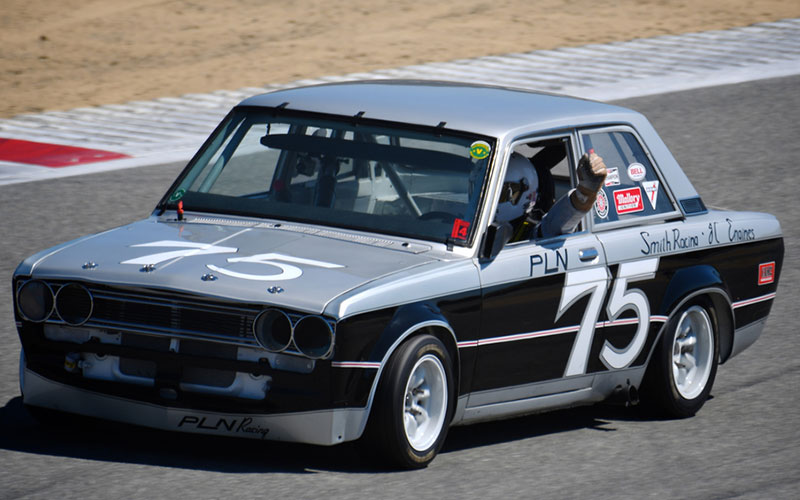 The first notable car Newman took out racing was a Datsun 510 built by Bob Sharp Racing. Bob Sharp put together three of the small cars to race at SCCA events and he put Paul Newman behind the wheel of one of them. Newman wasn't the fastest car out on the track, but eventually grew to be a disciplined driver in the 510. The Datsun Newman drove was numbered 75, carried the iconic red-white-and-blue paint job, and featured his initials, PLN, along the side of the car instead of his full name. Newman chose to use PLN instead of his full name as the actor didn't want his racing career to come off as a form of self-promotion. He just wanted to be another guy in a car like his competitors.
Newman actually ended up crashing his original #75 Datsun 510 during qualifying during the 1973 SCCA season, so the salvageable parts were thrown into Bob Sharp's retired 1972 championship car and brought back to Newman to race with. He pushed the 510 to reach five SCCA podiums in 1973 which included one race win.
1971 Triumph TR6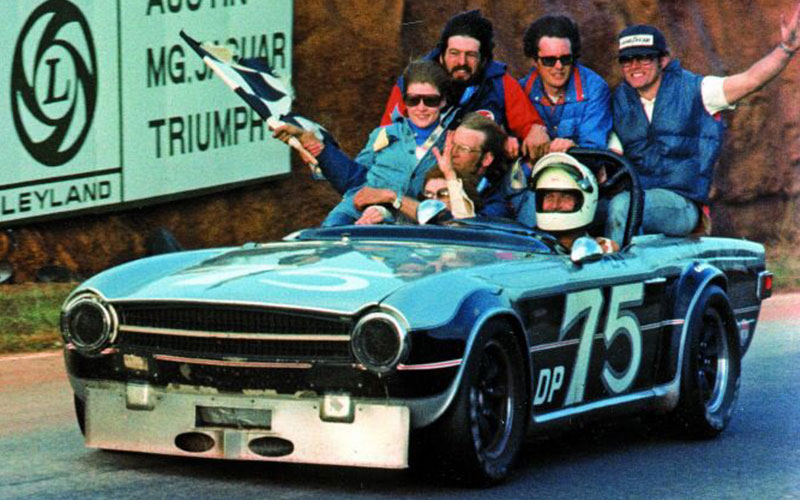 While the 510 may have been where he got his start, the Triumph TR6 is what really shifted his racing career into gear. Newman moved on to a Triumph TR6 for the 1976 SCCA National D-Production Championship Runoff after having not even podiumed in the previous years. The British sports car went on to secure Newman his first championship win and so began his success in motorsports.
1971 Ferrari 365 GTB/4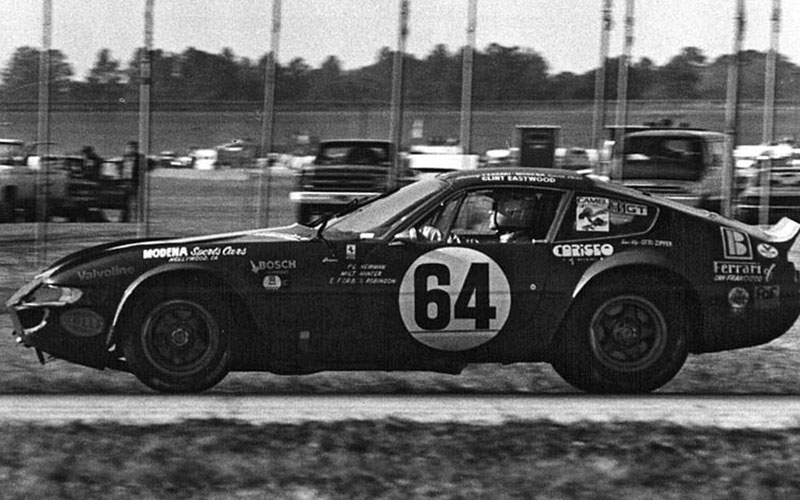 Newman entered his first endurance race in 1977 for the 24 Hours of Daytona Championship under Clint Eastwoods racing team. He along with co-drivers Elliot Forbes-Robinson and Milt Minter took turns behind the wheel of a 1971 Ferrari 365 GTB/4. The crew raced the V12 Italian sports car from the 22nd spot on the starting grid all the way up to 5th place.
1974 Porsche 911 Carrera RSR 3.0
Newman is known for driving a very famous Porsche that we'll talk about later, but his first experience racing one came in the Sebring 12 Hours race of 1977. Here he raced a Porsche 911 Carrera RSR 3.0 with his then business partner Bill Freeman as his co-driver. The white and pink Porsche driven by the duo may have come in an unimpressive 30th place, but it was the start of Newman Freeman Racing who would specialize in Can-Am, Indy, and IMSA racing.
1978 Datsun 200SX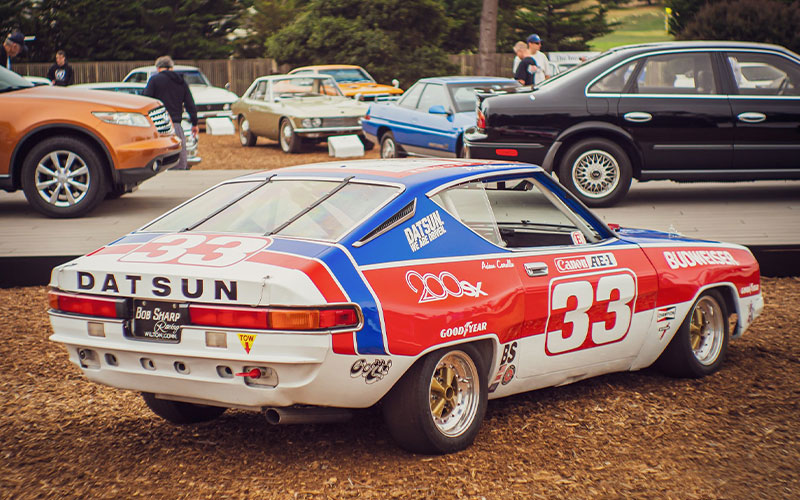 Next up was another collaboration with Bob Sharp Racing. This time it was Sharp's Datsun 200SX for the IMSA C Production class and SCCA B Sedan class. The 200SX featured a leaf-spring suspension and featured a 2.0L inline-four that only made about 100 horsepower, but Newman and the team worked to make the car overcome its shortcomings. Newman drove the 200sx over the course of the 1978 and 1979 racing seasons in which he was able to secure 19 wins over the course of 22 races and achieved two SCCA National Championship Runoff podiums.
1979 Porsche 935
Possibly one of the most famous cars Paul Newman ever drove was the Hawaian Tropic sponsored Porsche 935. This turbocharged 3.0L flat-six toting Porsche was the one that the actor famously drove during the 1979 24 Hours of Le Mans. Newman along with his co-drivers, Dick Barbour and Rolf Stommelen, not only drove in the race but won their IMSA GTX class and finished second overall. A pretty large accomplishment for having picked up racing less than ten years prior.
1979 Datsun 280ZX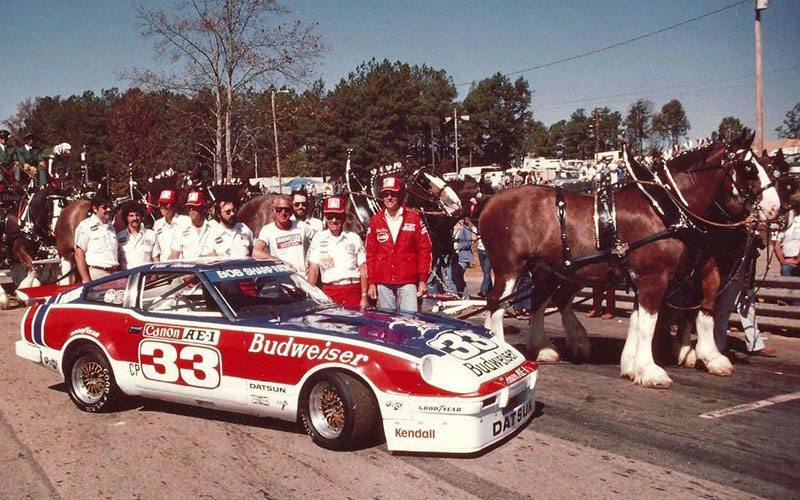 Following the 200SX, Newman was put in a 1979 Datsun 280ZX under Bob Sharp Racing for the 1979 SCCA National C-Production series. This 280ZX went on to win five races that season and ended with Newman getting his second SCCA National Championship Runoff win. But this championship car wasn't the only 280ZX Newman drove to victory lane.
1979 Datsun 280ZX Turbo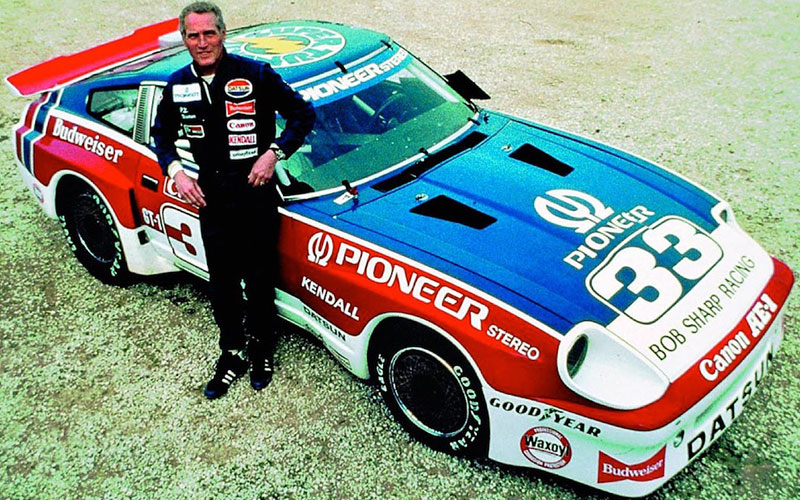 Paul Newman was lucky enough to drive what is essentially my dream car, a twin-turbo V8 Datsun 280ZX Turbo prototype built by Bob Sharp and his team. The 4.5L engine in the car was sourced from the Nissan President JDM car and was modified with twin-turbochargers. After the team was done with it, the 280ZX Turbo generated over 900 horsepower. The original build started racing in the 1980 IMSA competition with Paul Newman as the driver, but only achieved a handful of podium finishes.
A revised version of the 280ZX Turbo with a straight-six engine debuted at Trans-Am Brainerd in 1982 that garnered Newman his first Trans-Am win. The 280ZX Turbo achieved a couple of additional podiums in 1983 before being replaced by its successor.
Nissan 300ZX Turbo
Paul Newman's most famous race car showed up in '84. His new Nissan of choice was the Nissan 300ZX Turbo in association with Bob Sharp. Sharp's racing team had been backing Newman for most of his career at this point, so in `86 the duo became team partners and formed Newman-Sharp Racing. Newman took his racing career up a notch as part owner. The actor raced across different series and put in more time behind the wheel between '84 and '88. The 300ZX Turbo ended up being his last foray with Nissan, but it was a pretty successful send off.
For the Trans-Am series, Newman only podiumed three times in five years including one win at Lime Rock in 1986. SCCA National Championship Runoffs were more promising with Newman winning back-to-back GT-1 class championships for '85 and '86. Newman also took the 300ZX Turbo into IMSA competition during this time. While some sources state that he won an IMSA GT-1 championship in 1986, the IMSA class Newman actually drove in was called GTO and he never won a championship. He actually doesn't even have a recorded win in IMSA with the 300ZX Turbo.
Fun Fact: After filming The Color of Money with Tom Cruise, Newman convinced the young actor to race with his team. He provided Cruise with a 1984 Nissan 300ZX to compete in the 1987 SCCA Showroom Stock Competition and Cruise actually won 4 of his 16 starts that season. Not too shabby for the actor who would later star in the Days of Thunder racing flick.
Oldsmobile Cutlass Supreme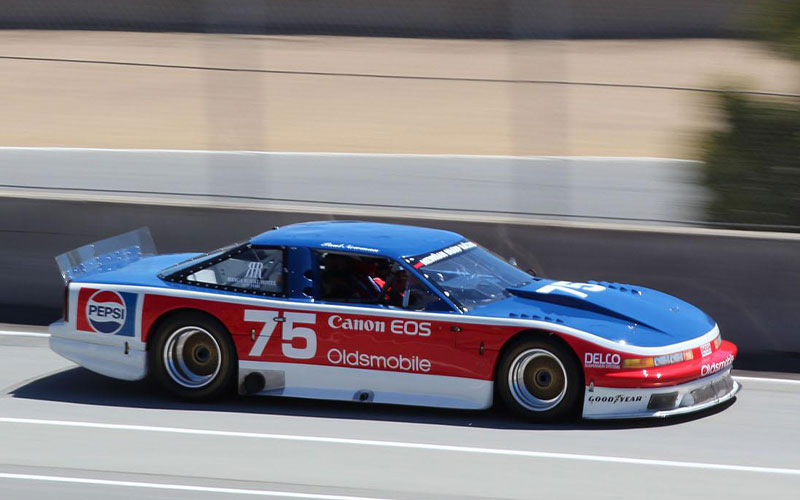 Paul Newman kept the red-white-and-blue paint job but moved over to the Oldsmobile Cutlass for 1989. The 1989 Oldsmobile Cutlass Supreme carried a Buick V6 under the hood and was predominantly raced in the Trans-Am Series. It never saw much success for the single year it was driven by Newman and his team.
Sharp and Newman stuck with the Cutlass platform for the 1990 Trans Am series, but they ran with a larger engine in the form of a Chevy V8. Once again, the Cutlass failed to podium and was ultimately the final season of Newman racing in association with Bob Sharp.
1989 Spice-Chevrolet SE89P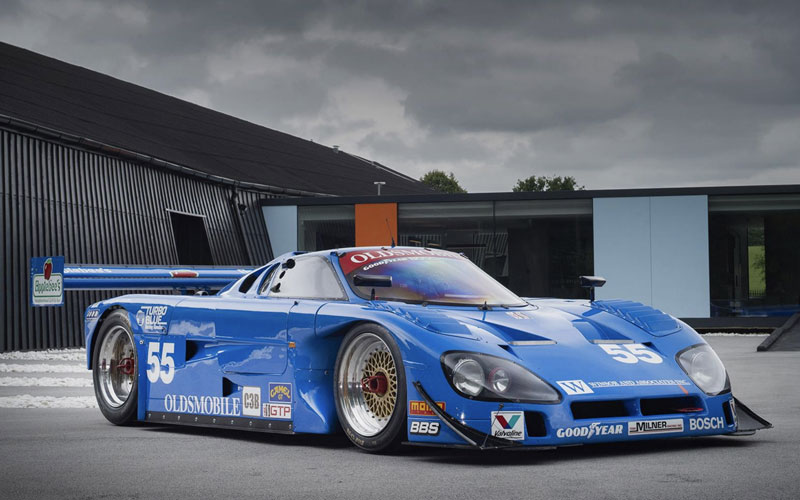 The Spice-Chevrolet SE89P was a Group C/GTP class race car that Newman piloted on a couple of occasions for Tom Milner Racing. He took place in the 1990 500 km Watkins Glen and 500 km Road America IMSA races in the SE89P alongside co-driver Michael Brockman. The duo didn't see much success with the car, but it was the start of Newman racing with his friend Brockman.
1991 Lotus Esprit X180R Turbo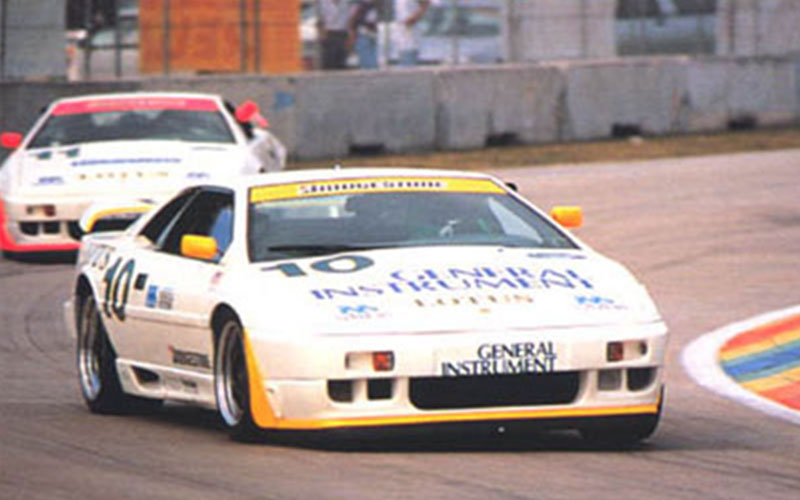 Through connections with Brockman, Newman moved over to Lotusport. The Lotus factory team put him in one of their homologation special Lotus Espirit X180R Turbo race cars for the IMSA Supercar Championship. Newman raced with the team a number of times in 1991, 1992, and 1994 with no podiums to show for it.
1992 Jaguar XJ220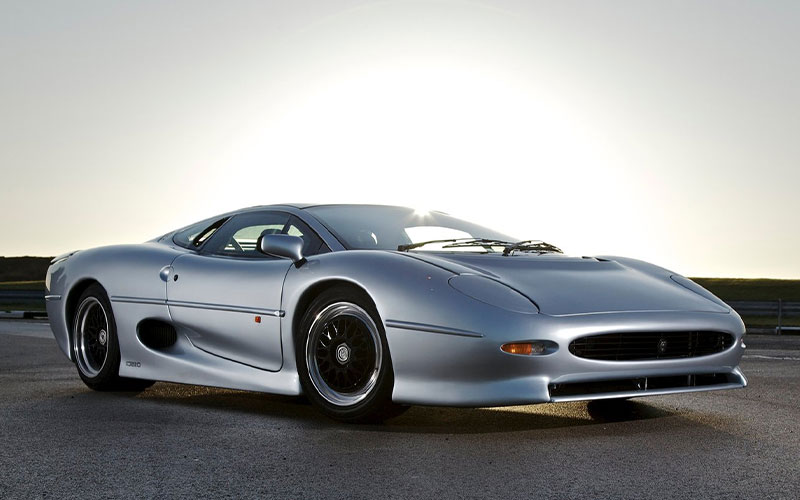 The Jaguar XJ220 is a commonly forgotten supercar of the early '90s, but the British luxury car brand tried all they could to make it stand out. The company put on the Fast Masters racing series as a TV event for ESPN in 1993. It took former racing legends that were at least 50 years old and put them all in the same stock XJ220 cars. Paul Newman fit the stipulations for the event just right. The racing actor raced along all walks of motorsports legends like Bobby Allison, David Pearson, and Parnelli Jones. Newman spun out and fell out of contention in the fourth round of the TV racing series.
1995 Roush Ford Mustang GTO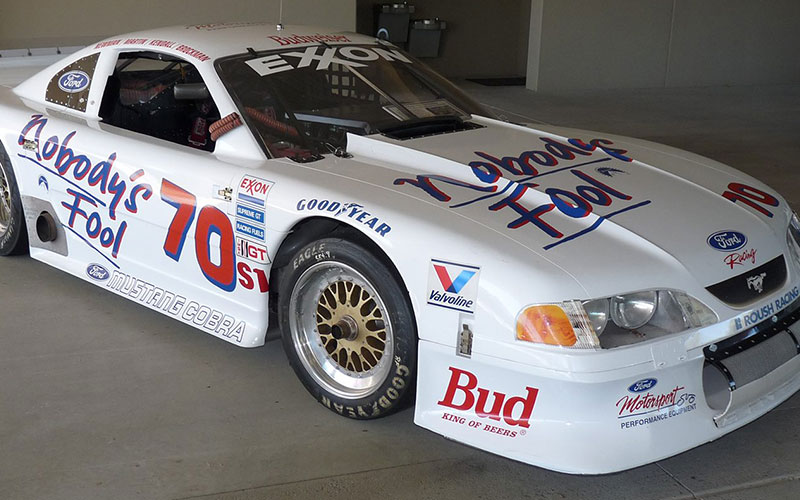 Newman found himself back at 24 Hours of Daytona in 1995. While Newman had tested Porsche 911s earlier that year at Daytona, Paul Newman's race car for this event was the Roush Racing Ford Mustang GTO. He convinced Paramount Studios to sponsor the Mustang and promote Newman's upcoming movie Nobody's Fool for the event. It turned out to be a decent marketing choice since the actor along with his co-drivers Michael Brockman, Tommy Kendall, and Mark Martin helped race the Roush Ford Mustang GTO up to third overall and ended up winning the GTS class.
Panoz Esperante GTR-1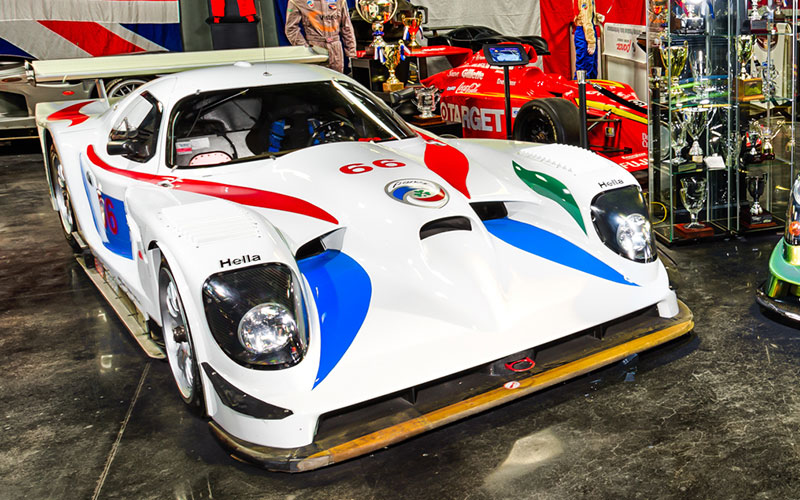 Paul Newman is one of only about ten people to have ever raced the Panoz Esperante GTR-1. The car was a Rouch Racing V8 powered track monster that was equally impressive and hard to drive. Newman only got to truly race the Esperante GTR-1 for Panoz-Visteon Racing during a 1997 Lime Rock Park IMSA race. He was listed as an entrant to race in the 24 Hours of Daytona for 1998, but never took the wheel. Newman ended up bringing the an Esperante onto the Newman Racing team in 2002, but it only saw some testing at Daytona and didn't arrive at the 24 Hours of Daytona event.
2000 Porsche 996 GT3-R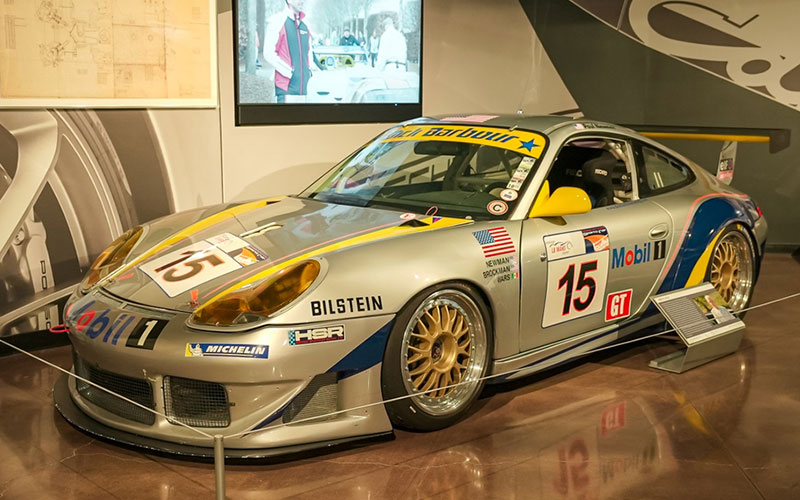 Paul Newman returned to 24 Hours of Daytona in 2000 this time racing in a Porsche 996 GT3-R backed by Champion Racing Inc. Newmans team could only get the Porsche to finish in 62nd place though. Newman then had apparently registered the vehicle to race for his second time at the 24 Hours of Le Mans in a partnership with Repsol, but he didn't arrive at the event. He instead raced the Porsche in the Petit Le Mans based in America some months later for Dick Barbour Racing. The team of Newman, Michael Brockman, and Randy Wars only placed 32nd, but their multi-car racing team took the GT class championship that year.
1997 Porsche 911 GT1 Evo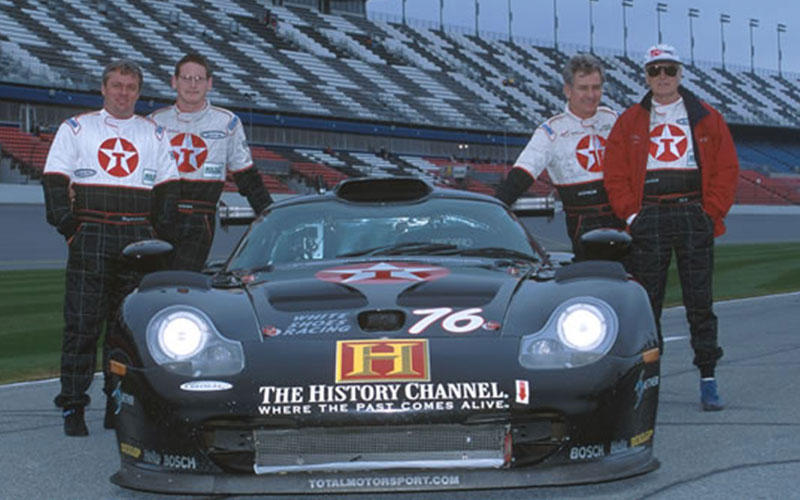 Newman linked up with Gunnar Racing near the end of 2000 and began a short chapter driving the Porsche 911 GT1 Evo. In 2001, Newman raced in the 24 Hours of Daytona along with teammates Gunnar Jeanette and Wayne Jackson. They may have finished in 78th place, but the event signified a World Record breaking moment for Newman who was then the oldest driver to ever compete in a major motorsports event at the time. He returned to the car in 2003 for the 250 mile Watkins Glen Grand-American Road Racing Championship and was able to achieve eight place with teammates Gunnar Jeanette and Kyle Petty.
Jaguar GT1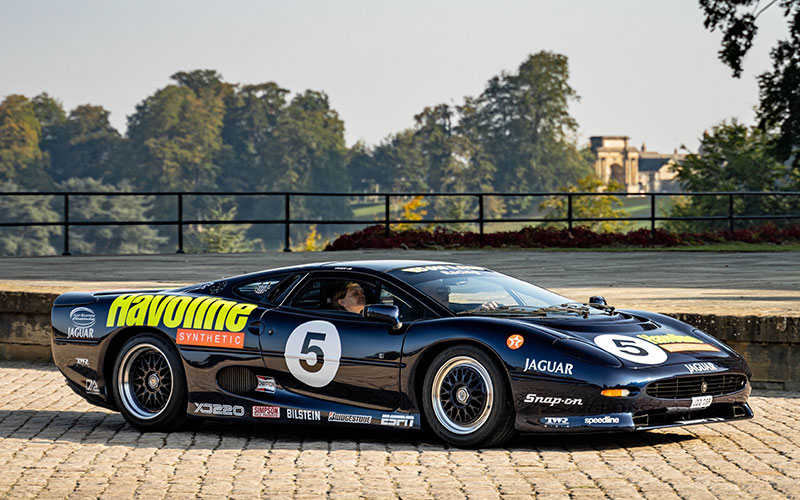 There wasn't much coverage of this GT1 Jaguar car that Paul Newman raced in 2002 for the SCCA Nationals. It carried everything that signified the actor was behind the wheel like his common 77 number and the red-white-and-blue paint job, however, the only real coverage available is that he finished in ninth place.
Porsche Fabcar FDSC/03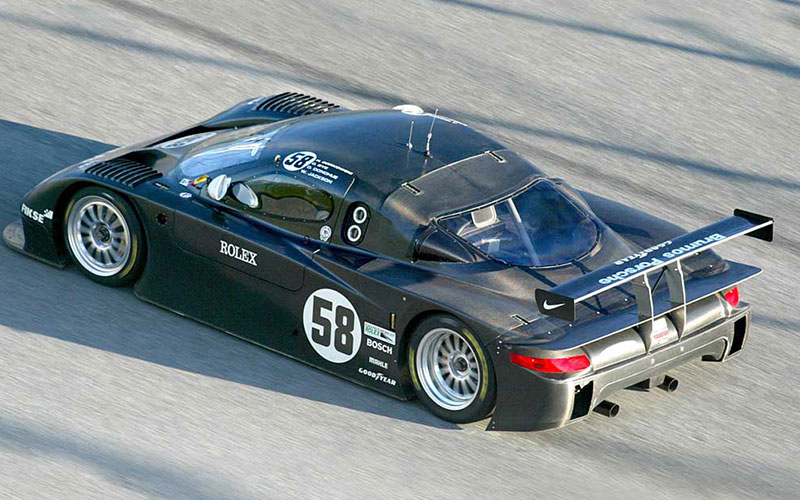 Gunnar Racing once again called on Paul Newman for the 24 Hours of Daytona in 2004. This time the team put him behind the wheel of a Porsche-engined prototype from Fabcar dubbed the FDSC/03. Newman's group got the carbon fiber kit car to finish in 48th.
Crawford DP03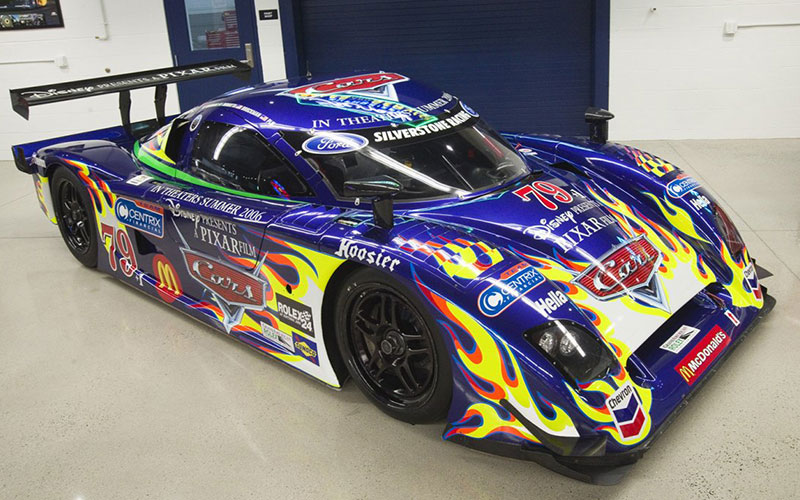 Paul Newman's last race around Daytona was in a Cars movie sponsored Crawford DP03 backed by Silverstone Racing. The Ford V8 powered race car unfortunately didn't finish the race after being damaged on the track.
2004 Baja 1000 Buggy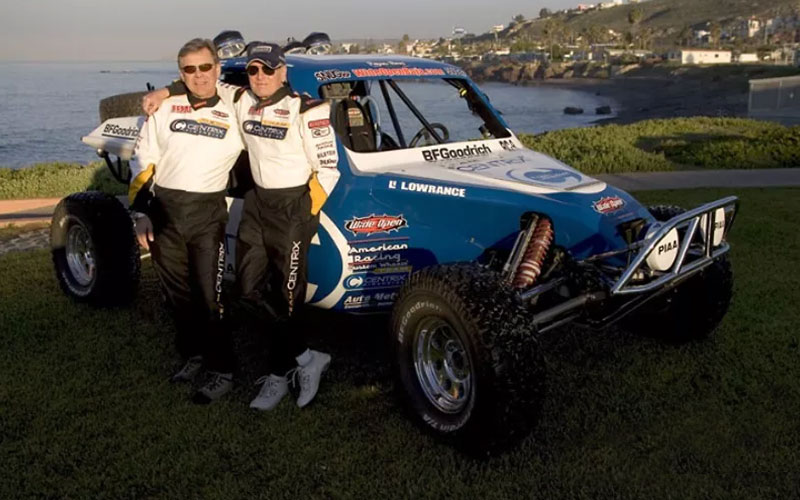 Nearing the end of his racing career, Newman decided he needed to conquer the ultimate off-road race to truly top off his long list of racing accolades. Newman raced in the 2004 Baja 1000 at the age of 80 years old. His team finished the Baja 1000 in 22 hours 10 minutes and 44 seconds, enough for fourth place in the Baja Challenge group.
2002 Chevrolet Corvette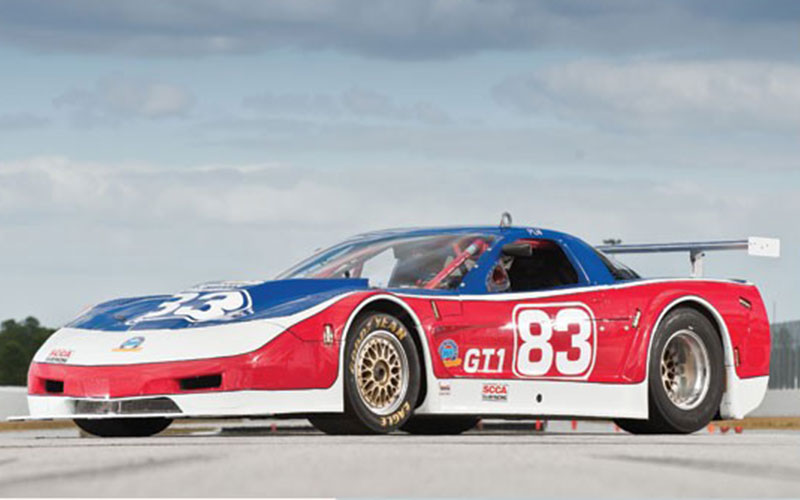 This 2002 Chevrolet Corvette was commonly used by Newman for racing at SCCA events throughout the early 2000s. The 700-horsepower V8 race car featured his classic paint job and had a number that changed in relation to his age. This Corvette ended up being the car that Newman won his last SCCA race in. The car eventually went to auction following his death and had the number changed to 83 during its rebuild, the age at which the great actor had died.