Ford's First Factory Outside of North America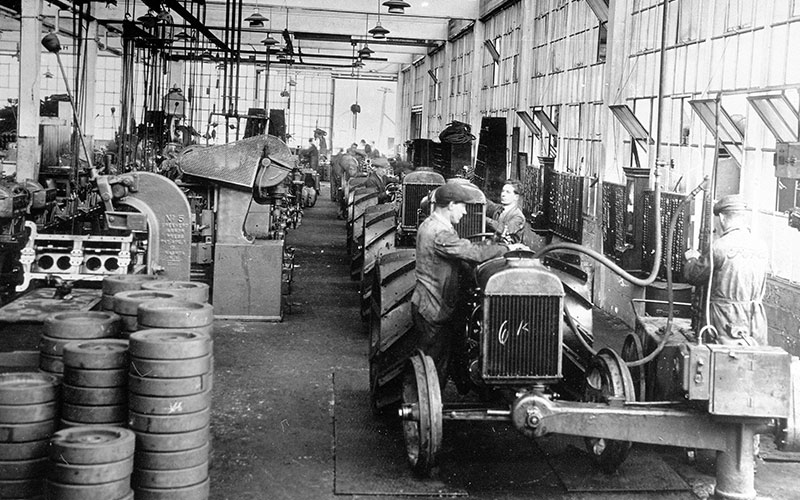 We can talk about a lot of other manufacturers in Ireland, but the brand with perhaps the most history and the most success is Ford. Established in 1917, Henry Ford & Son Ltd was the Irish subsidiary of Ford Motor Company. This was the first venture outside of North America that Ford initiated. Why Ireland? Well, it may have been due to his family history. Henry Ford had ancestors in County Cork, Ireland. His grandfather, John Ford, was born near the town of Ballinascarty.
In fact, that's where Ford constructed a factory to build tractors. A goal was set: the manufacturing plant, built along a marina, was supposed to build 20,000 tractors a year. The first one was completed on July 3, 1919. The tractor brand known as Fordson made 303 tractors in 1919. Just a year later, 3,626 tractors were built, but it cost Ford £327,000 between new equipment, foundry expansion, and a machine shop. These tractors were shipped to nearby Romania, Copenhagen, and Cadiz.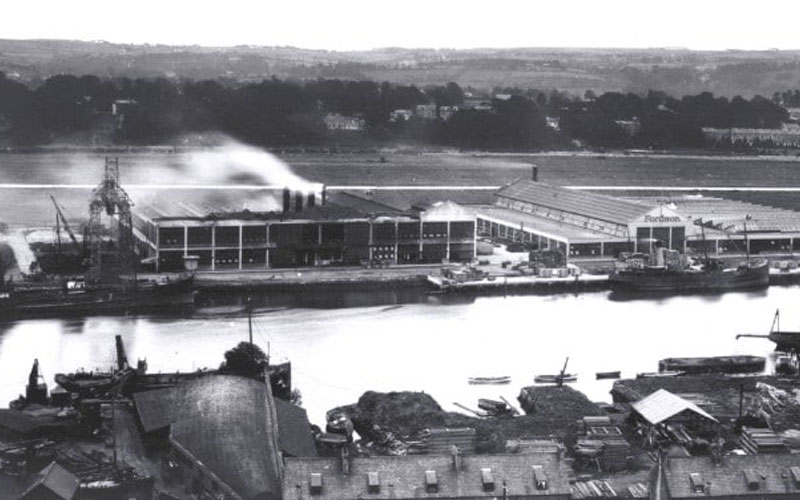 In 1920, Ford utilized the County Cork plant to produce parts for Ford of Britain, supplying Manchester with cast-iron components required to build the Model T. Since Ireland was still part of the United Kingdom, Ford didn't need to pay taxes on vehicles that were shipped to Britain. The idea kept the County Cork plant going strong, producing Fordson tractors and parts that Ford of Britain needed to build more Model T's. By 1922, more than 2,200 Fordson tractors were being built at the Cork plant.
However, Ireland officially earned its independence in December 1922. Since it was no longer part of the British Empire, any Fordson tractors that were built in the Cork plant and sent to Britain would be taxed. That wasn't very economical at the time, so, instead, Fordson production moved to Dearborn, Michigan, and the Cork plant quit making tractors. In total, 7,605 Fordson tractors were built at the County Cork plant. That wasn't the end of the plant, though.
The Cork plant started building engines and rear axles that could be delivered to England, France, and Germany and used to manufacture more Model T's. Parts for the Model A were also delivered to those countries as well as Japan. Tractor production briefly resumed at the Cork plant in 1929, making it the only Ford tractor factory in the world at the time.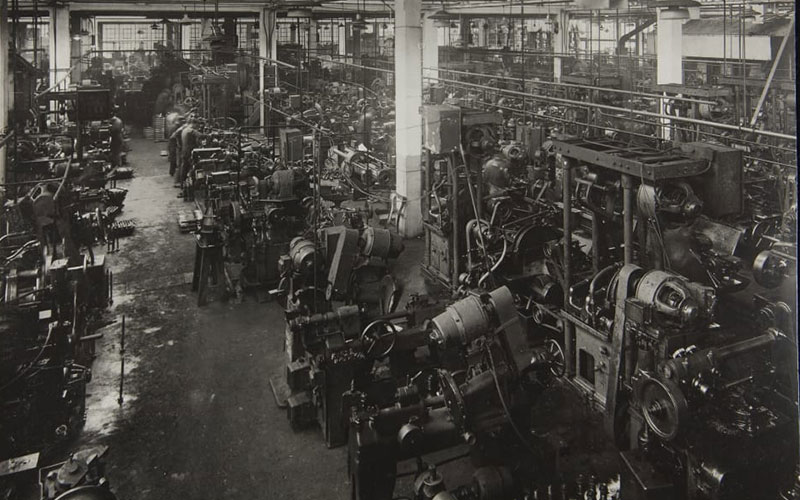 After the short-lived second round of Fordson tractor-making, the County Cork plant was exclusively an assembly plant, all the way up to World War II. Ford was the brand to buy in Ireland in 1946, when the war ended. Between 25% and 35% of the Irish car market went to Ford. Production and sales continued steadily for Ford in Ireland.
1967 marked the 50-year anniversary of the Cork plant first opening its doors, but by that time over 1,000 employees were working there, and the plant needed more than a few updates. Ford's European division decided to invest more than £2,000,000 into the plant for building upgrades and equipment updates. £500,000 alone were invested in a modern body-finishing department that provided undercoating and bases for final paint coatings.
The vision for the Cork plant didn't stop there! New light-alloy buildings were put up over a 117,000 sq. ft. Area. An entirely new assembly line was placed there so that workers could build heavy-duty commercial vehicles on one line and lighter vehicles on the other. A warehouse was also part of the renovation, storing over 23,000 parts and accessories.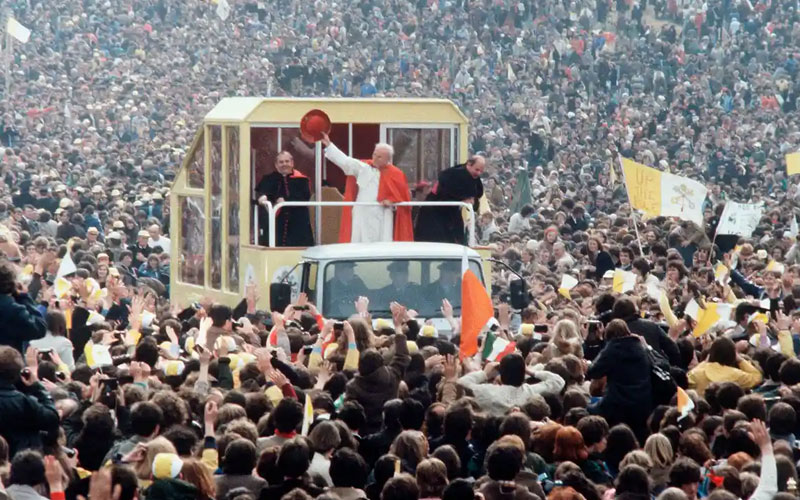 Over a dozen different vehicles were made at the new and improved 33-acre Cork plant, including the Ford Cortina, Ford Transit van, Ford D Series Truck, and the Ford Escort. Henry Ford II visited the Marina in June 1977 to speak about future plans for the County Cork plant. When another high-profile name, Pope John Paul II, toured Ireland in 1979, it was the Cork factory that built him a pope mobile.
Ford invested £10,000,000 on plant upgrades in 1982 so that it could start assembling the Ford Sierra, a mid-size family car. Despite the investment, other businesses in the area were closing up shop. When Dunlop tire factory, near the County Cork plant, closed it put hundreds of people out of work. Other businesses along the marina started shutting down as well.
By the 1980s, the Cork plant was losing approximately £10,000,000 each year. To make matters worse, it was underperforming. While the Cork plant was making 400 cars a week, the Ford Genk plant in Belgium was producing more than 6,000 cars a week.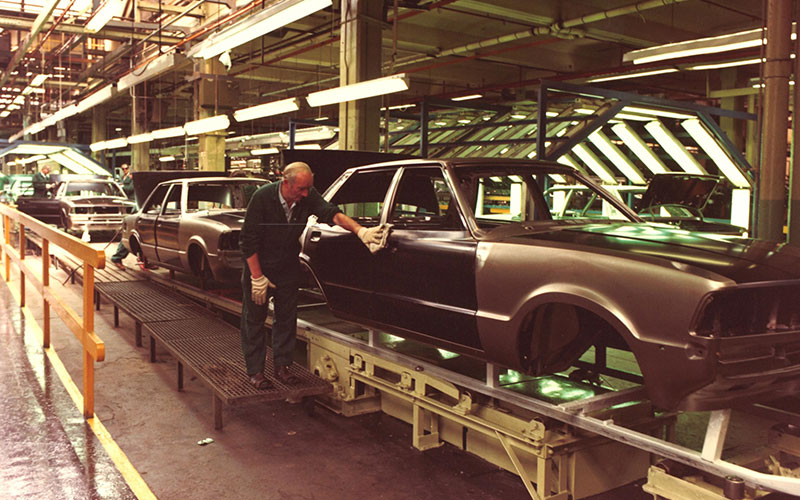 No longer able to withstand the financial loses, Ford of Europe announce the Cork plant's closure on January 17, 1984. On July 13, 1984, the Ford manufacturing plant along the Marina in County Cork turned the lights off and shut down the machines. 800 locals lost their jobs that day.
These days Ford isn't as dominant as it once was. Despite nearly 70 years of operation in Ireland, without a strong vehicle-manufacturing presence other automakers, like Toyota, Volkswagen, and Hyundai, established themselves as modern-day favorites. As for the plant itself?