What Trims and Features Are Available?
First, let's discuss what features our specific vehicles are sporting and then we'll get into the optional extras. The 2021 Toyota Camry LE comes with a 7-inch touchscreen, a power driver's seat, 17-inch wheels, Amazon Alexa, Apple CarPlay, and Android Auto compatibility. It also sports automatic high-beam headlights, road sign recognition, adaptive cruise control, lane keep assist, and forward collision mitigation. That's a great standard package, but the Hyundai has it smoked.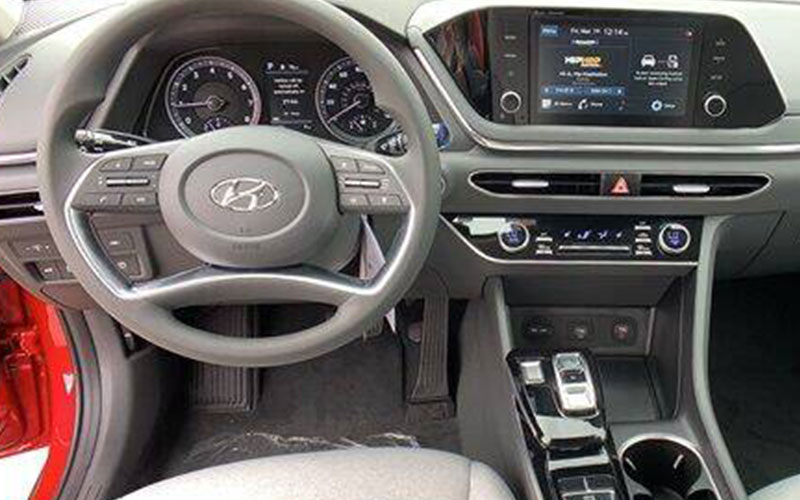 Every 2021 Hyundai Sonata SEL gets an 8-inch touchscreen, a power driver's seat, 17-inch wheels, and Apple CarPlay / Android Auto compatibility. It also has similar safety equipment like forward-collision mitigation, adaptive cruise control, and lane-keep assist. That's pretty similar, but then the Hyundai adds a driver attention warning that alerts the driver when they're getting tired. It also tacks on blind-spot warning with cross-traffic alert and a safety exit warning for the rear seat passengers that lets them know when a vehicle coming up from behind might hit a door if it's opened. The feature improvements don't stop there though. The Hyundai Sonata SEL also has heated front seats, dual-zone climate control, keyless entry, a push-button start, and a hands-free trunk opener.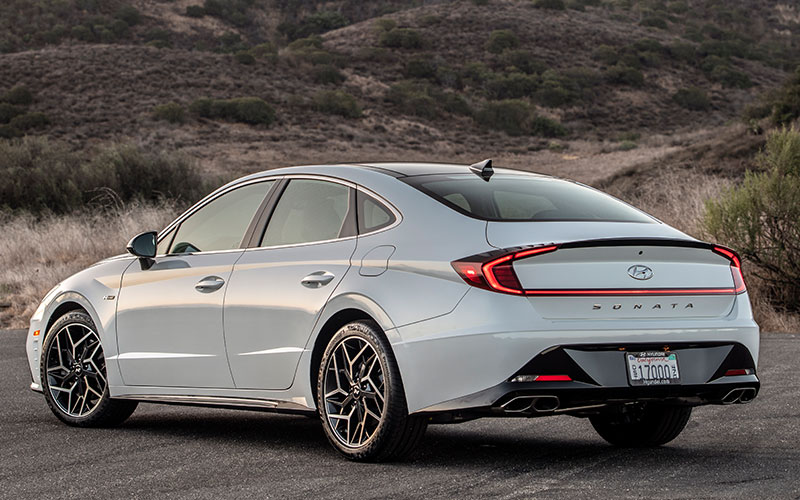 Now, the Camry is available with a couple of big improvements that you can't get from the Sonata, namely All-Wheel-Drive and a powerful 300 horsepower V6 (not together mind you, who would want that). It seems like Hyundai is going to try and keep up with that V6 though with the Sonata N-Line set to debut later this year with a 2.5-liter 290 horsepower turbocharged 4-cylinder. That's a vital addition too, because the "upgraded" engine option for the Sonata currently has LESS horsepower than the base engine.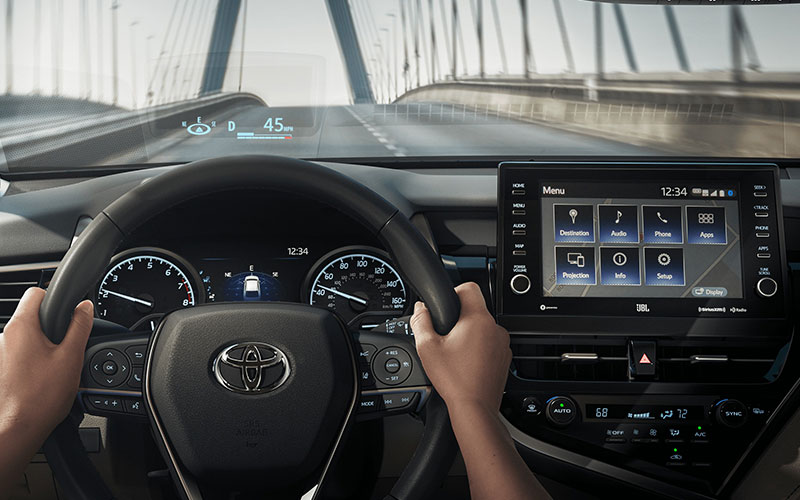 Both cars can be equipped with more luxury equipment as well. The Camry XLE for example gets almost all the features of our Sonata SEL, but adds a 9-inch screen, leather, and a wireless charging pad. Of course, it costs over $32,000 too. The XSE is a sporty version of the Camry with a sport suspension, special aero trim on the outside, and a unique set of 19-inch wheels. Camry customers can also get the TRD version which gets that big V6, even more sporty suspension, and a sport exhaust.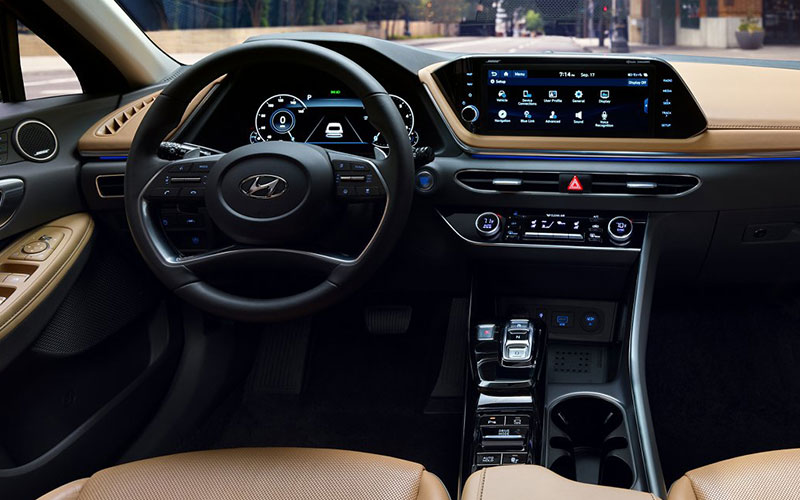 The Hyundai ultimately offers more when it comes to features throughout its multiple trims. For example, the SEL Plus, which costs just under $2,000 more, equips the 2021 Hyundai Sonata with a 12.3-inch touchscreen, a leather-wrapped steering wheel, 19-inch wheels, and a wireless charging pad. There's also a cool feature called Digital key which allows drivers to use their Android smartphone as their key. Bump up to the Limited trim which costs $35,435 and you'll get a truly luxurious vehicle equipped with a panoramic roof, navigation system, heads-up display, ventilated front seats, a heated steering wheel, and more safety features like automatic rear braking.