Driving and Performance Differences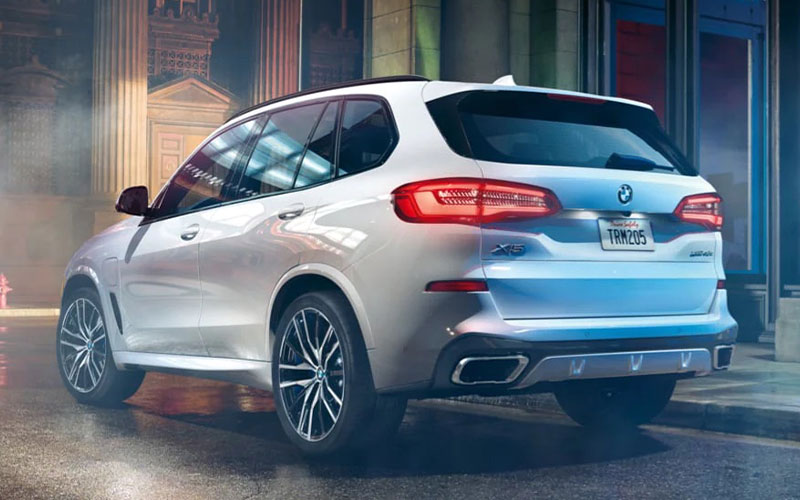 BMW has a reputation for high performance, which they bake into the xDrive40i. 331 lb-ft of torque join the 335-horsepower party to hit 60 mph in 4.8 seconds. That's quick for any vehicle, especially a nearly 5,000 lb SUV. More than just straight-line speed, the 2021 BMW X5 is close to 50/50 front-to-rear weight distribution, which allows it to shine in the bendy bits.
Selectable driving modes on the BMW include Eco Pro, Comfort, and Sport. Choose that last one for more aggressive shifting. In concert with the dynamic dampers, double wishbone front, and multi-link rear suspension, the X5 allows for true spirited driving.
If you get too frisky behind the wheel, BMW's standard Active Driving Assistant can lend a hand with features like frontal collision warning, blind spot detection, and lane departure warning. In the event of an imminent accident, the Active Protection System pretensions seatbelts, closes windows, and activates post-crash braking. It can also disconnect the alternator, fuel pump, and starter from the battery post-impact.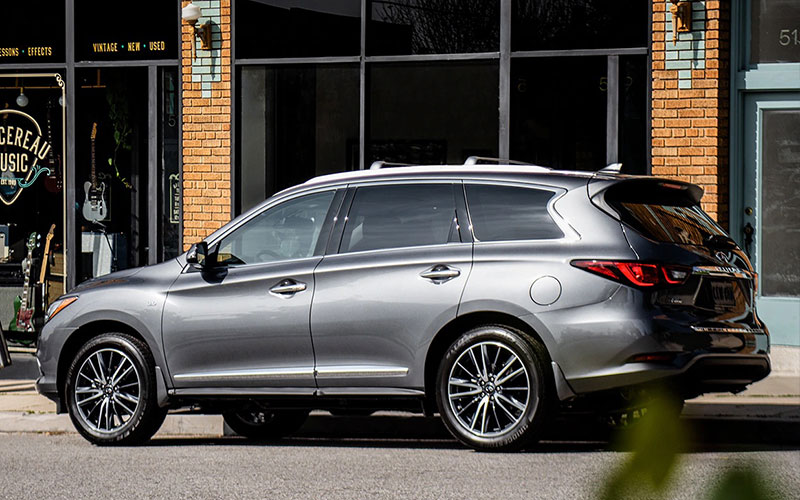 With a similar suspension configuration, the 2020 Infiniti QX60 will have a controlled, planted feel behind the wheel. As well, the standard 18-inch all-season tires offer plenty of sidewall for a cushy ride. But with a 0-60 mph split of 7.1 seconds, don't go looking for stoplight drag races. For comfortable daily commutes, the Infiniti will get the job done, however pretending a cloverleaf highway is the Nürburgring would not be recommended.
On the safety front, new Infiniti QX60s are equipped with predictive forward collision warning, emergency braking with pedestrian detection, and blind sport warning. A 5-star rating from NHTSA and Top Safety Pick award from IIHS is achieved in part due to airbags covering the front and side of first row occupants plus a curtain along all three rows.