An Air of Exclusivity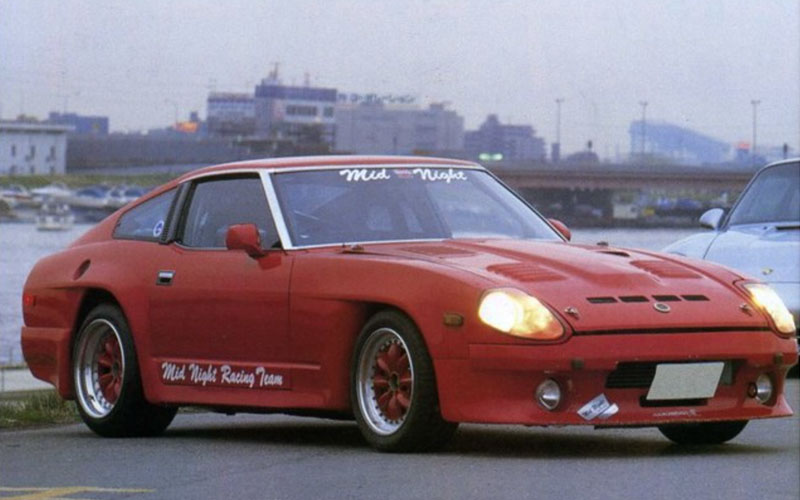 Much of the information regarding Mid Night Club is spotty and inconsistent, and intentionally so. Members were well respected members of society. As businessmen and executives, they guarded their identities and those of their teammates lest an association with street racing dishonor them. Because of this secrecy, dates vary as to the founding of Mid Night Club. Some sources put the inception in the early 1980s, in '82 or '83 while others put it as late as 1987. What we can say for certain is Mid Night Club had quickly become Japan's most respected and revered street racing team by the late 1980s.
The Mid Night Club had stringent protocols for conduct and entry into the team. Members had to be involved in the automotive business, either at a manufacturer, a tuning house, or a shop. All had to be proficient mechanics and their cars had to achieve a minimum of 160 mph. Prospective members were required to apprentice for at least a year and attend every club meeting during that time. Only around 10 percent of apprentices were eventually admitted, and membership never exceeded much more than 30 total members at any given time.
In the pre-internet age, club meets were organized through classified ads in local newspapers. Such adverts would read something like, "Handbags for a sale at discount prices. I'm available at Diakoku Parking Area midnight Thursday."