Roadside Emergency Kit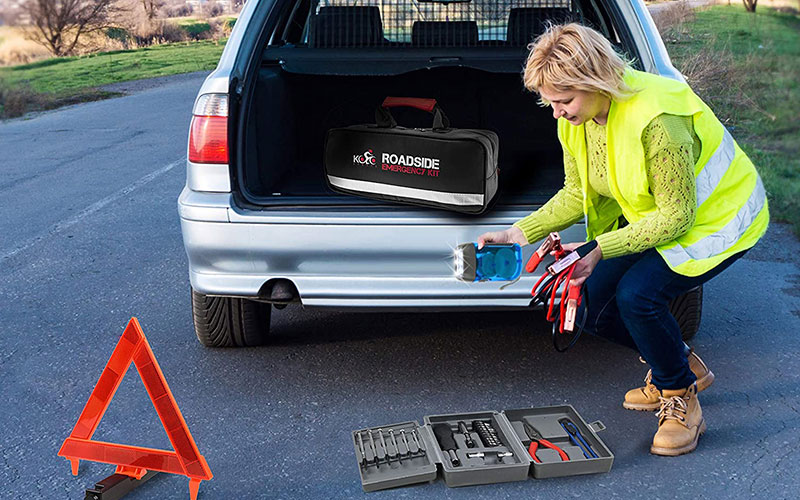 If you can't get out of a snowbank, it's best to have a roadside emergency kit. These kits are full of essential tools that will help you stay safe and get the attention of other drivers. There are items like reflective pylons, a high-visibility vest, and flares that can alert drivers of your vehicle on the side of the road. These kits also feature items like a flashlight, gloves, a first aid kit, rain gear, an emergency blanket, an assortment of minor tools, jumper cables, and maybe even some tow ropes.
All of those items are great in the event of an emergency this winter, but make sure to also pack a couple of other helpful items in case you're waiting for a while. Items like boots, blankets, and an extra coat can help keep you warm in the event that your vehicle shuts off. You could also stow some hand warmers and maybe even an electric blanket too. Be sure to have water and a couple snacks available in case you really got stuck in the middle of nowhere. These items are all for the worst-case scenario, but better to be prepared this winter.