Life After Leaving Chevrolet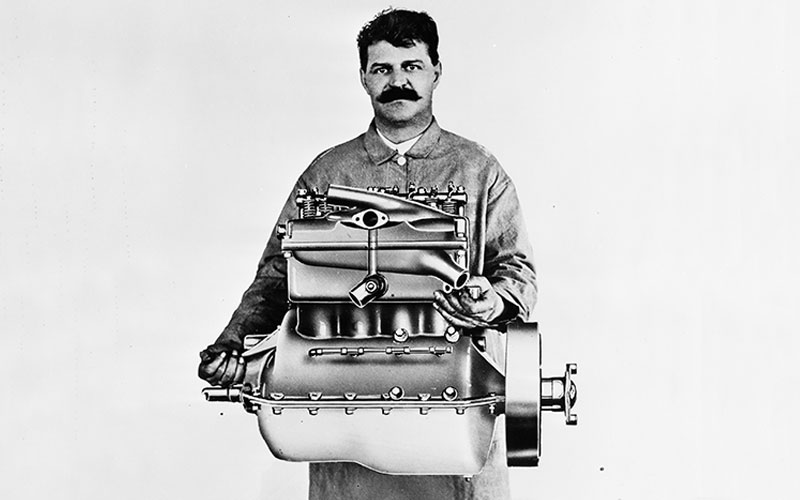 When Louis left Chevrolet in 1914 he left his name behind, too. William Durant continued to use the Chevrolet name to sell cars while Louis founded the Frontenac Motor Corporation with his brothers, Gaston and Arthur, in 1916. The company made racing parts for Ford Model Ts, among other vehicles. Louis certainly didn't design these Frontenac engines alone. He enlisted the help of Cornelius van Ranst to design a four-cylinder Monroe Frontenac engine, an overhead valve conversion engine, and various others. It was during this time that Louis started racing again, driving his own Frontenac cars.
Louis drove in the Indianapolis 500 four times. His best finish was seventh place in 1919. Louis' brothers also competed in various races. Gaston Chevrolet, competing in a Frontenac, won the Indianapolis 500 in 1920. His vehicle was the first with an eight-cylinder engine to win the event.
Gaston Chevrolet tragically died in a racing accident a few months later on November 25, 1920. Shocked by the unexpected death, Louis decided to give up racing. He put all his focus on the Frontenac after Allan A. Ryan, from Stutz Motorcar Company, reached out to Louis about building the Frontenac in large quantities. It took a few months, but by the end of 1921, the first Frontenac prototype rolled out of the factory. 1,500 workers started building the Frontenac in larger numbers.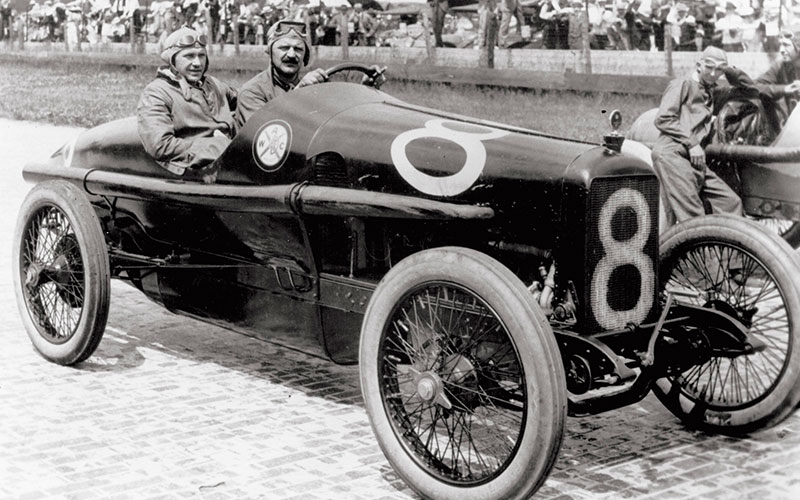 Several years later Louis left the second company that he helped create. After disputes with his brother Arthur, Louis split from him and Frontenac in 1927. He moved on to establish the Chevrolet Air Car Company in Indianapolis. Two years later, after moving to Baltimore in 1929, Louis founded the Chevrolet Aircraft Corporation, but the stock market crash of 1929 forced Louis to dissolve the business.
The early 1930s were a rough time in the U.S. for many people, including Louis Chevrolet. He continued developing ideas, even putting in an application for a patent on a 10-cylinder radial aircraft engine with the United States government in 1932. Louis had to take other jobs to pay the bills, though. He was documented as being a mechanic at the Chevrolet Motor Division of General Motors in 1933. While his name was on the building, he had no controlling power in the company. He was simply providing labor on the assembly line. By that point, more than 8 million Chevrolet vehicles had been manufactured and sold.
Louis was awarded the patent for his 10-cylinder radial engine in 1935, but after suffering a stroke two years before, he wasn't up to building it. The rest of his days weren't spent in luxury. He continued working as much as he could but didn't design any other cars or engines. On June 5, 1941, Louis Chevrolet died at his home near Detroit. He was 63 years old.