The annual trade show for all things aftermarket, SEMA's 2022 event was full of mind-blowing designs and concepts.
No Such Thing as Too Much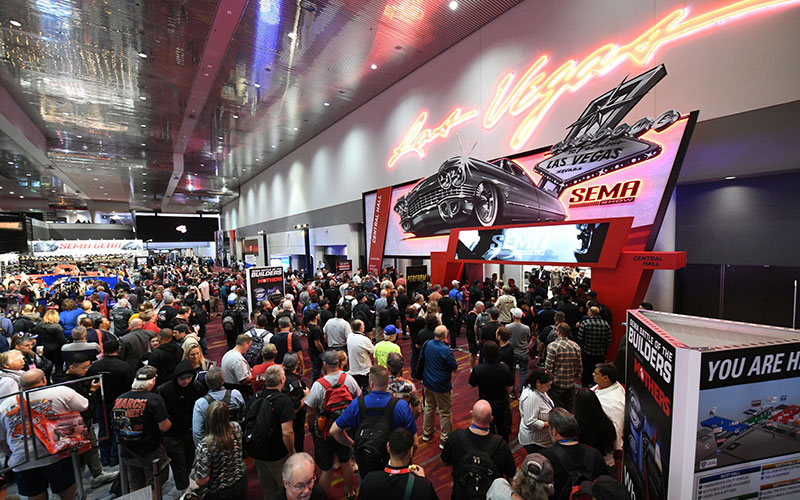 The annual trade show and conventions known as SEMA (Specialty Equipment Market Association) was held this past week in Las Vegas, showcasing the vibrancy and creativity of the automotive aftermarket with booth after booth of crazy cool builds from EV swapped vintage Corvettes to overland rigs. If you can modify a vehicle with it, it was at SEMA: wheels, turbos and superchargers, lifts, shocks, and off-road tires, roll cages, racing seats, and body work from splitters and wings to fender flares and side skirts. Oh, and carbon fiber everything.
The real art and appeal of SEMA is how builders from across the country have chosen to augment, adapt, and reimagine their vehicles. The results are nothing less than jaw dropping with the event's Battle of the Builders serving as a "best-of."
Below, we serve up some of the past week's SEMA highlights with the caveat that this is just a glimpse of a massive and dizzyingly varied event.