Toyota Supra Mk. IV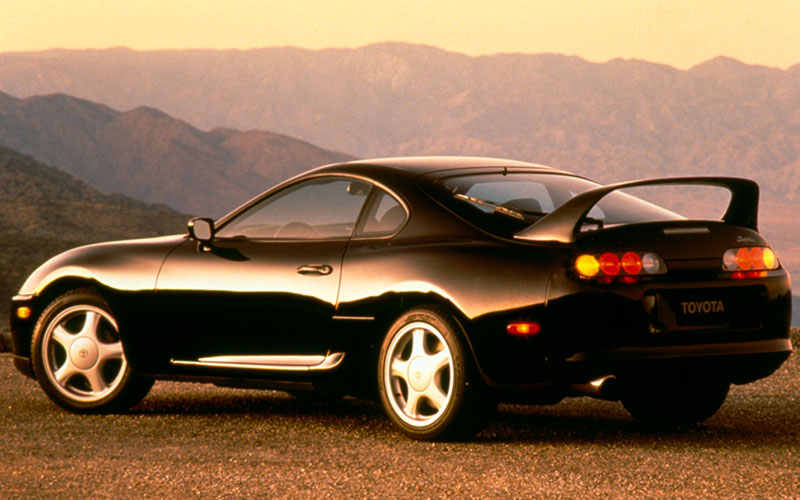 Though the Toyota Supra had been around for three generations, originally spun off from the Celica, it wasn't until the car's fourth generation that Toyota decided to put all their over-engineering to work and make it a true performance car contender.
The Toyota Supra A80, a.k.a. the Mk. IV Supra, debuted in 1993 a rear-wheel drive 2+2 sport coupe. It was the heyday of JDM cars as Japanese carmakers capitalized on the economic good times by producing an unparalleled crop of performance cars.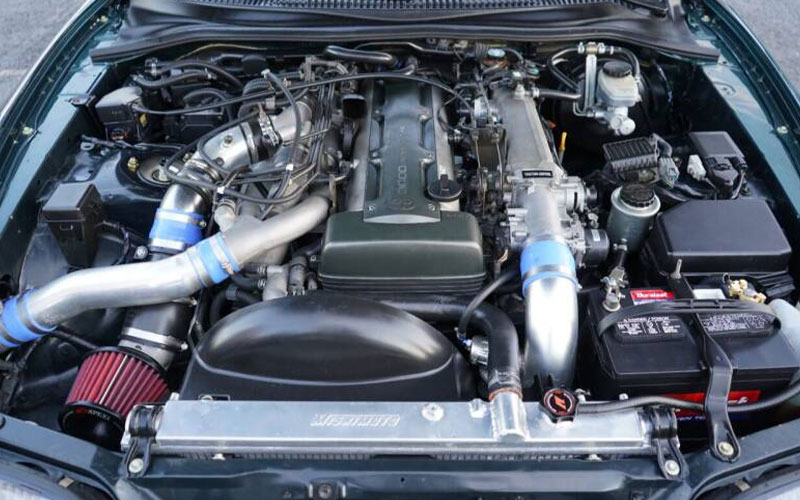 What makes the Supra stand out as one of the greatest cars of the day is its infamous 2JZ engine. The 3.0L inline-six is a classic of Toyota's tendency to over engineer things. The 2JZ wasn't just powerful, it was also super durable, capable of handling far, far more power than the stock 220 horsepower or ever the twin turbo's 321 horsepower. The 2JZ is among the most tunable engines of all time, with owners often coaxing well over 1,000 horses from it without issue.
Often, the export and especially the US version of Japanese performance cars of the era were watered down and less powerful than their JDM counterparts. But not so with in the case of the Supra. The domestic version of the twin-turbo was capped at 276 horsepower while the export version was tuned to 321 horsepower. (Since this was the golden age of tuning, the Supra is one of many instances where manufacturers ensured the tunability of their cars so buyers could boost output at their own discretion.)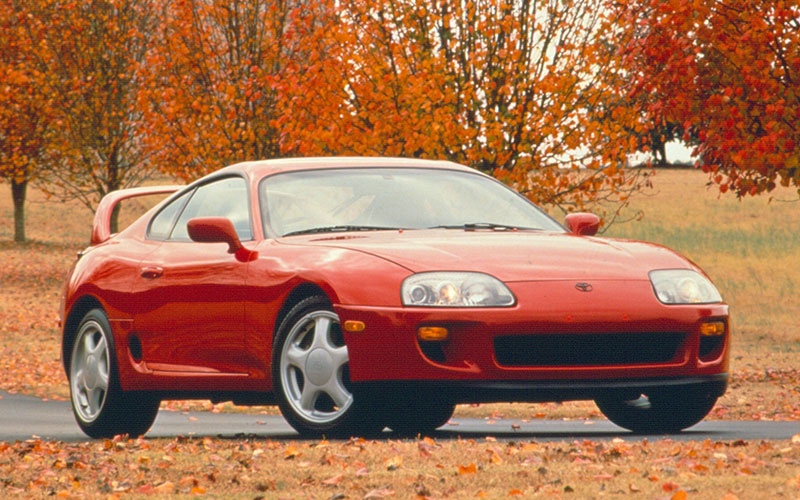 And it wasn't just the Supra's engine that made it great. From a precision-tuned suspension to great brakes to a stiff and well-balanced chassis, the Supra was a beast of a sports car. The turbocharged version even had sequential turbos to ensure good power delivery throughout the rev range. The Mk. IV Supra is also a great looking car. It features perfectly balanced proportions and great body lines that derive from the Toyota 2000GT and classically '90s smoothed edges.
Sadly, the Mk. IV Supra was born at the wrong time in automotive history. Great as it was, overall sales for sports cars in the US were down in the late '90s as the market shifted, inexorably, toward the SUV. The Supra was cancelled in the US in 1998, three years before a tuned-up orange Supra would make its silver screen debut in The Fast & The Furious and change car culture forever after.