It led the way on family SUVs decades before others did! Join us today in looking at every generation of the Jeep Wagoneer and all its swagger.
The Original Family Hauler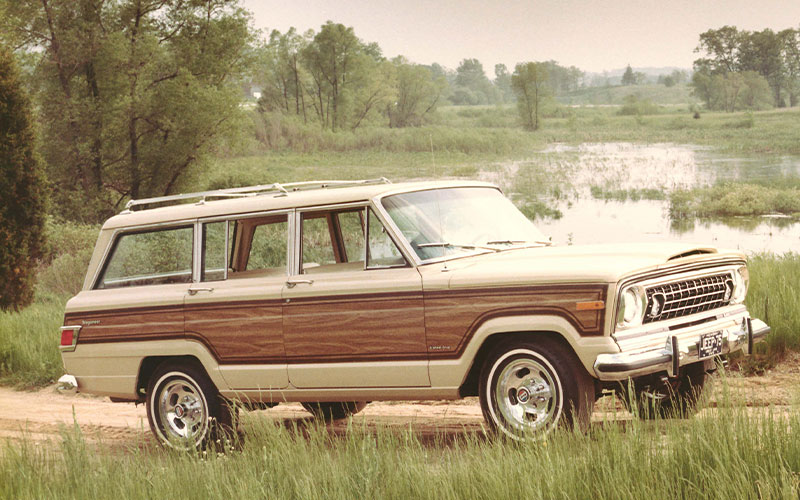 1975 Jeep Wagoneer – media.stellantisnorthamerica.com | Shop Jeep Wagoneer on Carsforsale.com
During a time when family vehicles included Chevrolet Impala, Cadillac Series 62, Oldsmobile 88, Chrysler New Yorker, and Pontiac Bonneville, along came Jeep with a bulkier, more powerful option: the Wagoneer. It's not an exaggeration to say that this vehicle changed the way family units traveled for decades to come. If you look at our list of the Top 10 Best Family Cars, you'll find some sport utility vehicles (SUVs). In fact, we have an entire list of the Best SUVs for Families. That's because SUVs are the go-to family vehicle these days. That trend can be traced back to the Jeep Wagoneer.
The Wagoneer was a useful full-size SUV before full-size SUVs were cool, but, beyond that, the styling is easily recognizable. Some elements of the design and styling have carried over even into the latest 2022 Jeep Wagoneer and 2023 Wagoneer models. The Wagoneer may not have had a consistent run since the 1960s, but elements of it have been carried on since then, and it's certainly inspired a new wave of full-size vehicles that fit the entire family!