Winter is in full swing and your four-wheeled ride should keep up with the weather. If it doesn't, it's time to find a new one. To see what the best cars for snow are, keep reading.
Snow Doesn't Stop 'Em
Snow shouldn't stop your go-go mobile, but if snow slows you down, we've got you covered. Check out our list of the top eight best cars for snow.
Toyota Highlander AWD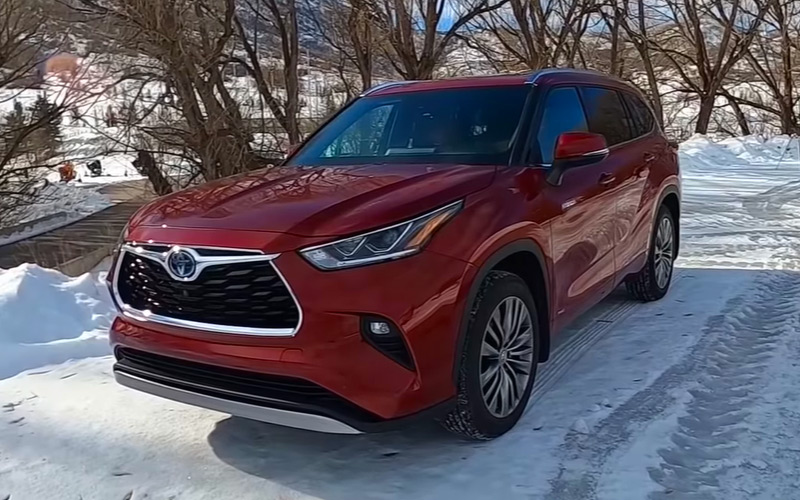 2020 Toyota Highlander AWD From Drivers Only on Youtube | Shop 2020 Toyota Highlander on Carsforsale.com
The 2020 Toyota Highlander has been released this month, but just about any year of Highlander is a snow slayer. With Snow Mode, you'll hardly feel the icy bumps of snow under your tires. Some Highlanders offer Multi-Terrain Select that allows you to choose between four modes: Mud & Sand, Rock & Dirt, Snow, and Normal to keep the traction coming no matter where you find yourself exploring. The 2020 Highlander includes a digital rearview mirror that captures video from a high-positioned camera on the rear-end in case the snow and ice blur your vision.
Subaru Crosstrek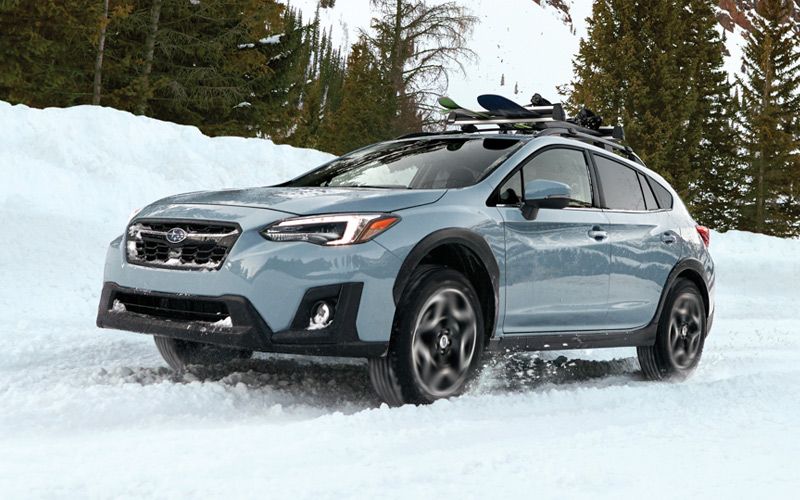 2020 Subaru Crosstrek – shawnmichienzi.com | Shop 2020 Subaru Crosstrek on Carsforsale.com
All Subbies are AWD which is just one of the reasons why we love them. We love the Crosstrek particularly for "snow trekking" because it's a crossover that offers a lot for a little. Though not too far off the ground, the 8+ inch ground clearance keeps high snow piles from high-centering the car while still keeping you close to the road. Driving a Crosstrek through slick and slippery roads is a breeze and the rear trunk space can easily house snowshoes, boots, hiking poles, and just about anything you need for a little snow adventure. Tiny but efficient, the Crosstrek does the trick when you're out amongst the powder.
Volvo XC60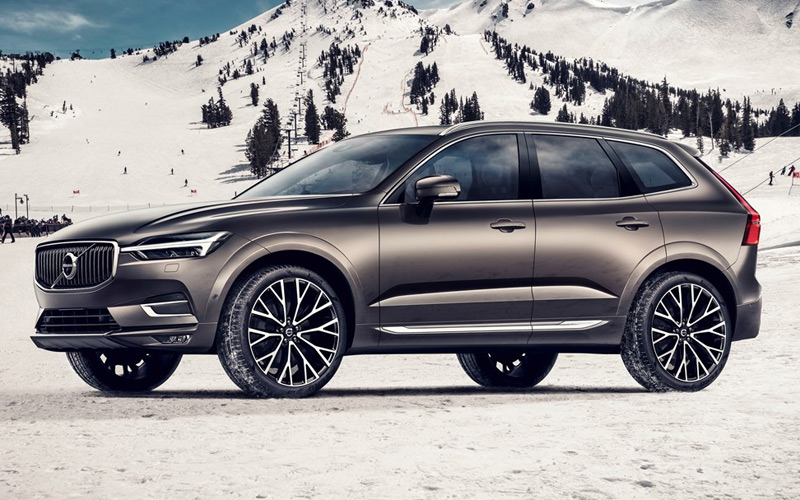 2020 Volvo XC60 – media.volvocars.com | Shop 2020 Volvo XC60 on Carsforsale.com
The standard all-wheel drive XC60 is a no brainer for winter weather. The XC60 is a luxurious ride for those who love winter roadtrips as it offers many amenities and comfort. What's most impressive about the XC60 is the Steer Assist technology that helps prevent a crash when one seems imminent. Hill descent roll, hill start assist, and other crash mitigation systems will help you stay safe on slippery roads. And to top it all off, after a long day of skiing or snowboarding you can sit back, relax, and let your front seats massage you. What's better than that?
Jeep Wrangler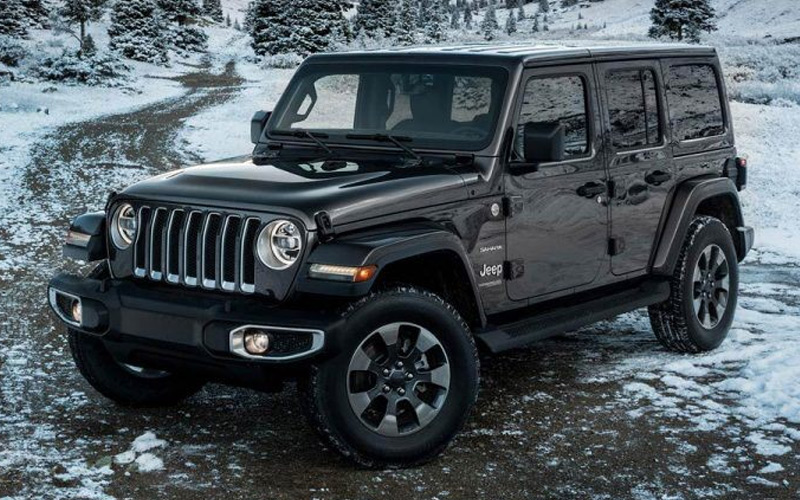 2020 Jeep Wrangler – jeep.com | Shop 2020 Jeep Wrangler on Carsforsale.com
As one of the most off-roadable cars on the market, we couldn't leave the Jeep Wrangler off our snow driving list. The Wrangler's high clearance of 8+ inches, optional 4-wheel drive and locking differentials, and its ability to heat up rather quickly make it a great snow vehicle when you need to get going in inclement weather. Jeeps also have loads of modifications that are available to make it more off-roadable in every climate, so if you feel like a Jeep is the car for you but need a little extra clearance or better winter tires, you have endless options.
Hyundai Kona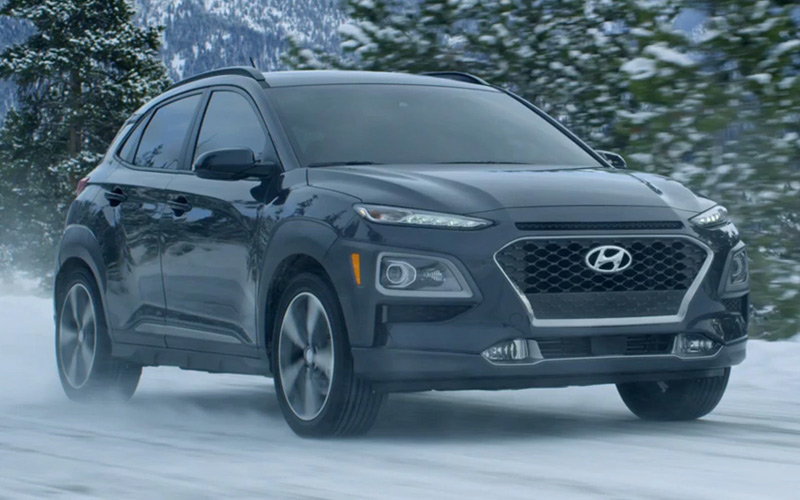 2020 Hyundai Kona – hyundaiusa.com | Shop 2020 Hyundai Kona on Carsforsale.com
The Hyundai Kona is another great pick for winter driving as it offers all-wheel drive and an all-wheel drive LOCK system. For trickier, slow speed drives the Kona's lock mode comes in handy. It gives you the extra traction you need when deep snow or black ice find their way under your tires. Here's a quick look at how the system works so you can see for yourself just how capable it is:
Acura RLX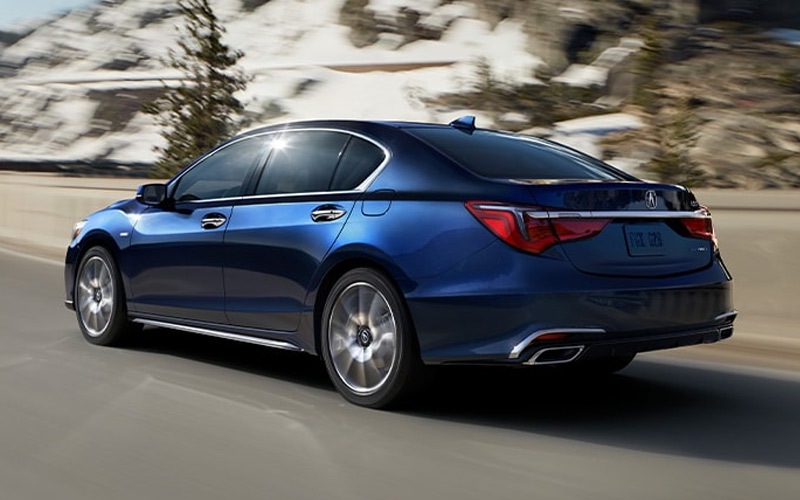 2020 Acura RLX – acura.com | Shop 2020 Acura RLX on Carsforsale.com
For a car that can stop quickly in just about any condition, the Acura RLX is your best bet. What makes the RLX stand out is its ability to "toe-in" the back tires when the brakes are applied in slippery or wet conditions. Compared to other cars in its segment, the RLX manages to break quite a bit sooner than its counterparts. Not only does the car stop quickly in bad weather it also accelerates easily without causing the driver to lose traction along the way.
Mazda3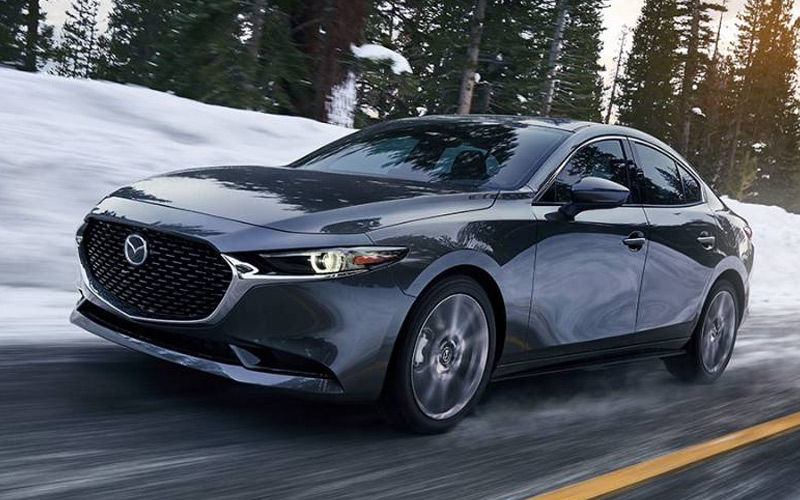 2020 Mazda3 – mazdausa.com | Shop 2020 Mazda3 on Carsforsale.com
The Mazda3 is offered in both sedan and hatchback body styles, but either style you choose, you'll find that the AWD system is primed for snow and ice. Mazda's GV-C system gives the automatic AWD system what it needs to perform when taking turns around sharp corners in bad weather. The torsion beam suspension also helps keep the car balanced and the ride smooth when bumping over snow piles or going from icy to normal roads. The Mazda3 is more of a commuter car, but if you live in a city that experiences harsh winters, it's a good option for you.
Audi Allroad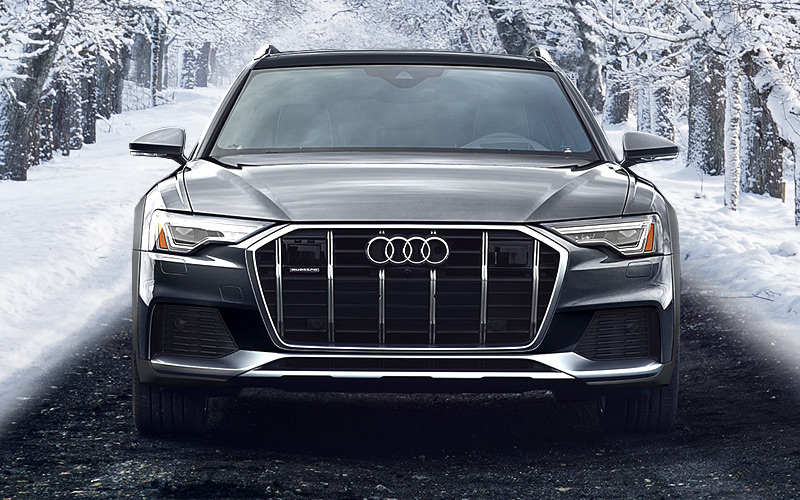 2020 Audi A6 Allroad – audiusa.com | Shop 2020 Audi A6 Allroad on Carsforsale.com
The Audi Allroad uses the Quattro System to perform well in snow. This system powers all four wheels at all times to keep the car moving forward when traversing snowy terrain. It's a city slicker car for sure, as the Audi doesn't offer much in the way of clearance, but it does offer a great AWD system that digs into the snow and ice when you're afraid of getting stuck. Though you won't see many on the road near you (it's a wagon!), you can see how well the Allroad performs in hazardous winter conditions here, though we don't recommend you try these high speeds yourself.
Bundle & Buckle Up
Winter shouldn't bring your driving to a halt. These cars make traversing in the snow look easy, and you should always look for a car with winter capabilities if you live in a winter wonderland. What car would you choose to take on a winter road trip? Let us know in the comments below.