The Concept Cars of the Detroit Auto Show
This year's Detroit Auto Show didn't feature too many staggering reveals aside from the all-new Mustang. However, it did let the general public get a closer look at some of the recently revealed EV concept cars that have really only been seen online by most. Some of these concept cars are too outlandish for the current market and are only really meant to showcase some brand design language, while others may turn out to be a full-fledged purchasable model in a couple years. Let's check out what concept cars made their way to Detroit.
Dodge Charger Daytona SRT EV Concept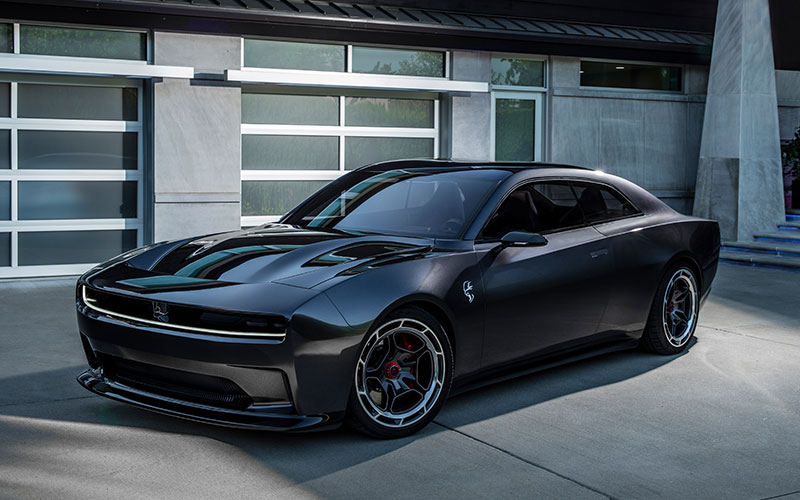 Dodge recently unveiled their plans to move on from the rumbling V8s we've come to love and instead shifted focus to an electrified future. While that may sound like a downer to muscle car fans, Dodge is trying to keep muscle car power around, just in an electric form. The Dodge Charger Daytona SRT EV concept was on display for the public showing off a futuristic take on the iconic muscle car nameplate. The concept actually brings the Charger back to its roots, as it features a two-door design, similar body lines to the '70s model, and numerous callbacks to the brand's history. While this is an EV, Dodge made an attempt to keep the muscle car growl by adding the Fratzonic chambered exhaust system that generates a 128-decibel noise similar to the car from The Wraith movie. It's an interesting peek at what Dodge has in store for us. Be sure to read our full write up of the Dodge Charger Daytona SRT EV concept from our coverage of Dodge's Speed Week reveals.
Buick Wildcat Concept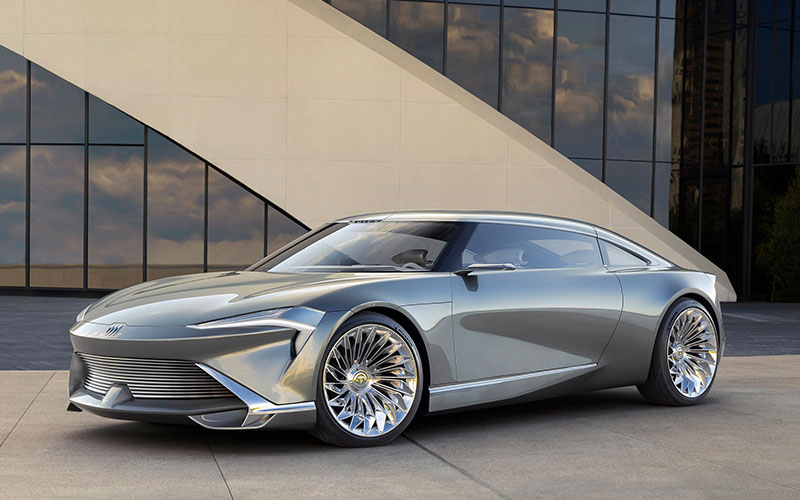 We haven't heard from the Buick Wildcat name since it ended back in 1970, but it actually acted as Buick's concept car designation in the '50s. A subtle nod to the renaissance that Buick is planning on undergoing. The Buick Wildcat concept of today shows off Buick's new design language in the form of a sleek fastback coupe EV. Sharp angles, aerodynamic body lines, and it steps away from the geriatric designs that Buick is known for currently. The concept's exterior is stunning, but the inside is remarkable in terms of both form and function.
Abstract seating designs are made to provide a relaxing environment in the open cabin space. Those seats are surrounded by a Legato Green interior with contrasting aluminum trim throughout the cabin to provide a luxurious feel. Then there's that giant touchscreen that stretches across the dash and a supplemental screen in the center console that really shows off what kind of tech we can expect in the future. Buick has no plans to actually produce the Wildcat concept or even a coupe design, but the concept's design elements provide us a glimpse at what's to come from the historic brand.
Cadillac Celestiq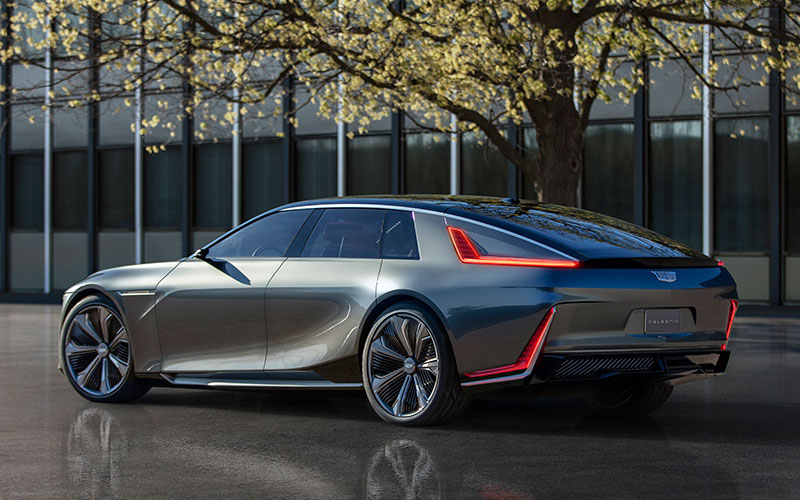 While GM's other conceptual take on a luxury EV of the near future wasn't in attendance, it did receive the awards for Best Use of Color, Graphics, or Materials and for Best Concept Vehicle at the Detroit Auto Show. The Cadillac Celestiq EV sedan concept is an ultra-luxury approach to the future of EVs. The show car interior features plush seating, multiple screens for every passenger, ambient lighting, and a full Smart Glass roof. Cadillac has started plans on manufacturing the Celestiq soon, with a camouflaged model having recently been seen testing.
Lincoln Model L100 Concept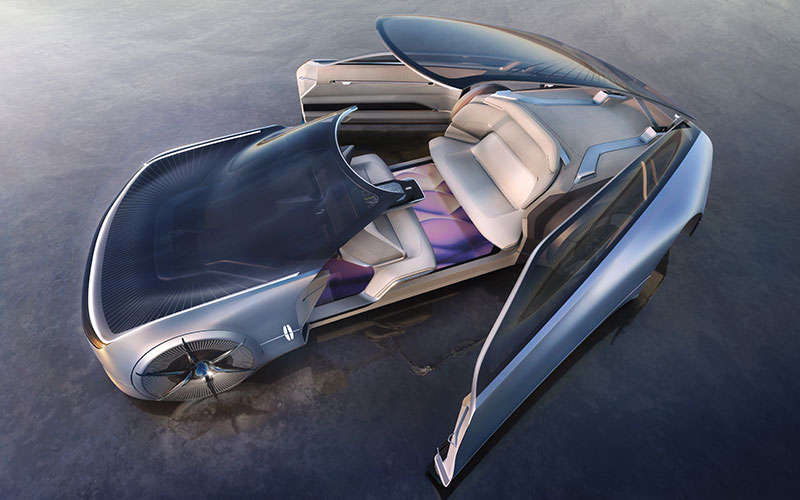 Ford's luxury brand, Lincoln, has also brought to light some of its EV concepts. The Lincoln Model L100 is a futuristic EV coupe that's surrounded by LEDs, even in the wheels. The design utilizes a lot of glass, with the area of the hood being replaced by a single pane that stretches into the windshield to meet the roof line. Getting inside this concept is insane, as both doors and the roof open like a flying insects shell to reveal the interior. Inside is seating that's akin to lounge furniture and has a floor with built in lighting displays. Noticeably, there isn't a steering wheel in this Lincoln concept as it is designed to be completely autonomous. Instead, the "driver" would select a location on the touchscreen in the center console and off they'd go. The Model L100 is definitely eye-catching, but highly impractical for today's auto world.
Lincoln Star Concept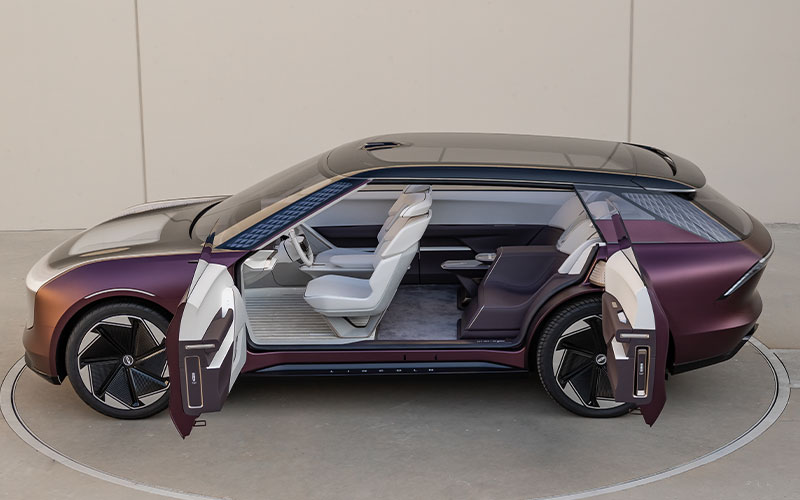 Lincoln also introduced us to their Star EV SUV concept at the Detroit Auto Show. While the Lincoln Star hasn't been officially planned for the model lineup, the matte purple concept that was on display acts as a more modern look into Lincoln's upcoming EV design language. On the outside, it looks almost like a sharper Range Rover Evoque with Lincoln adornment. LED lighting can be seen all around the exterior and the front "grille" area features animated geometric patterned lighting. The hood of the Star is unique, as it is made of an electro-chromatic glass that can reveal what's inside the frunk at the push of a button.
Opening the doors to this concept SUV reveals a comfortable interior mixed with futuristic and modern design elements. The rear seats seem like the ideal place to be with retractable foot rests and an apparent beverage cooler between the seats. Concept designs show off a folding steering wheel and the option of having the front seats swivel around during autonomous driving, but that functionality isn't currently showcased in the current live concept. Finishing off the interior is the super wide infotainment touchscreen that goes from end to end of the dash. If Lincoln can make a car similar to the Star a reality, they could potentially steal the luxury SUV market.
Lexus Electrified Sport Concept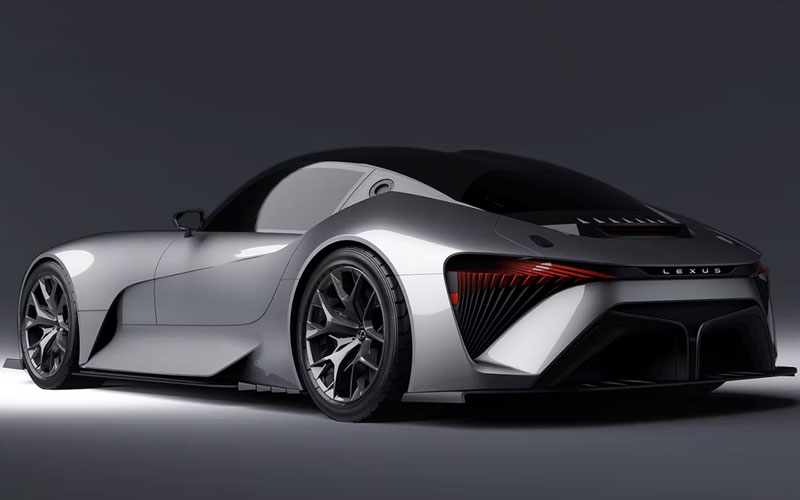 Lexus introduced the LFA inspired Lexus Electrified Sport concept earlier this year, but the EV coupe concept is now on display for the public to see up close and in person at the Detroit Auto Show. The performance EV features a long aerodynamic design that looks perfectly crafted to carve the corners of the Nürburgring. The LFA inspiration is clearly visible while being a much more modern take on the sports cars design. Lexus made sure this concept sports car could keep up with the performance of the LFA too, as they claim that this EV will carry solid-state batteries with enough power to generate potentially low two second 0-60 mph times while also providing a range that could exceed 430 miles. There hasn't been any word on a production model of this Lexus concept, but an electrified LFA could be a real winner on the sports car market.
Harbinger Motors EV Chassis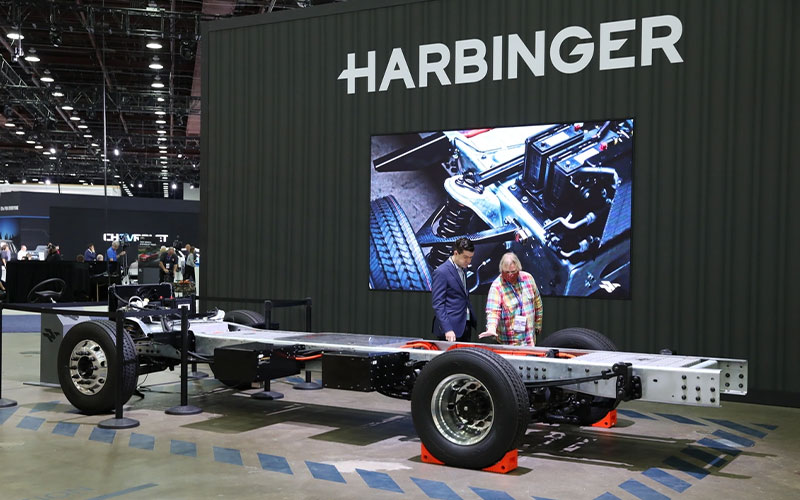 Not every concept on display at the Detroit Auto Show is about luxury or performance. Harbinger Motors is a recent EV startup that's dedicated to making an EV stripped chassis and EV cab chassis for the commercial fleet market. Harbinger's chassis design features an electric motor with an inverter and gearbox all together into a single unit that's paired with a liquid cooled 800-volt battery. The company suggests that their EV chassis should last up to 20 years or for around 450,000 miles when put into production.
Asahi Kasei AKXY2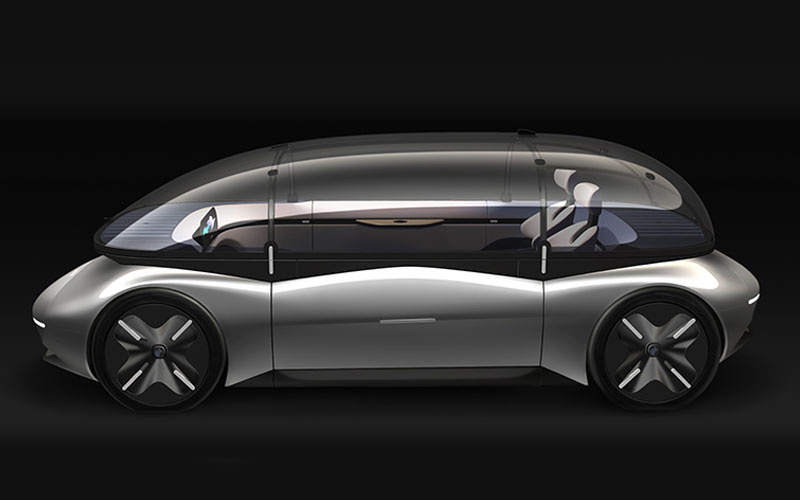 Asahi Kaser is a Japanese multinational company that used the Detroit Auto Show to show off their AKXY2 EV concept. The bubble looking EV concept aims to meet three of the evolving needs of car occupants – sustainability, satisfaction, and society. Asahi Kasei hopes to change the way occupants use cars and better integrate them into their lives. One way they hope to achieve this goal is by allowing the AKXY2 to be fully customizable on the inside. The concept allows for different seating arrangements in a similar fashion to your own living room. So not only is this a comfortable vehicle that takes you from place to place, you can also customize it to your tastes and utilize it as a seperate living area wherever you are.
The AKXY2 is also a presentation of the company's innovative products. The company included a Senseair Alcohol Sensor that acts as an extremely accurate alcohol detection system that can be seamlessly integrated into vehicles, making sure that the model isn't driven while under the influence. Asahi Kasei also showed off multiple unique material implementations throughout the design of the AKXY2 that each act to make a safer, lighter, stronger, and more sustainable vehicle.