The Hyundai Sonata has a 35+ year history. Take a look at how styling, technology, and efficiency have changed with each generation through the years.
The Sonata Success Story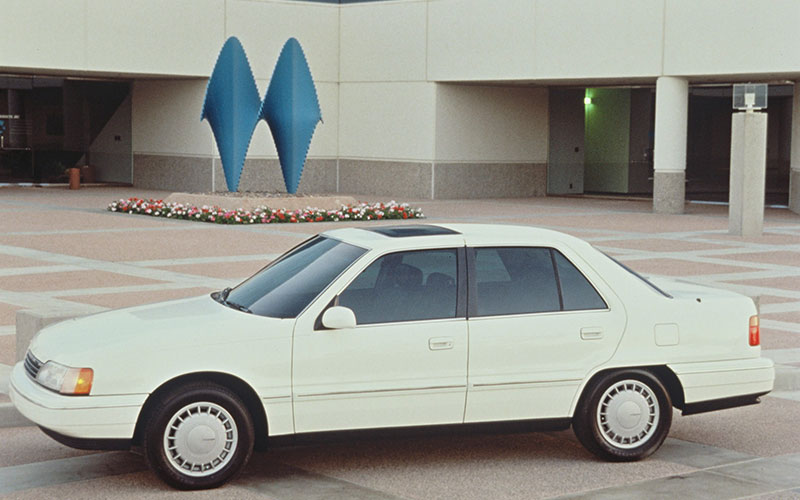 When the Hyundai Sonata debuted in South Korea in 1985, nobody could have predicted that this rebranded sedan would end up playing a vital role in Hyundai's growth overseas. By the time the Sonata turned 30 in 2015, more than 7 million units were sold worldwide. It continued to evolve through the years, meeting the demands of consumers well enough to lead sales in 2019 among its midsize competitors.
The Hyundai Elantra, Santa Fe, Tucson, and Accent are all some of Hyundai's most popular vehicles, but the Sonata is still in the mix. Take a look below to see how the styling, technology, price, gas mileage, and components have changed over the 35 years and eight generations of the Hyundai Sonata. While weighing the decision about which one to buy, be sure to look at New vs. Used: Hyundai Sonata, where we look at recent models to determine the best deal for your money.