Third Generation (2010 – 2014)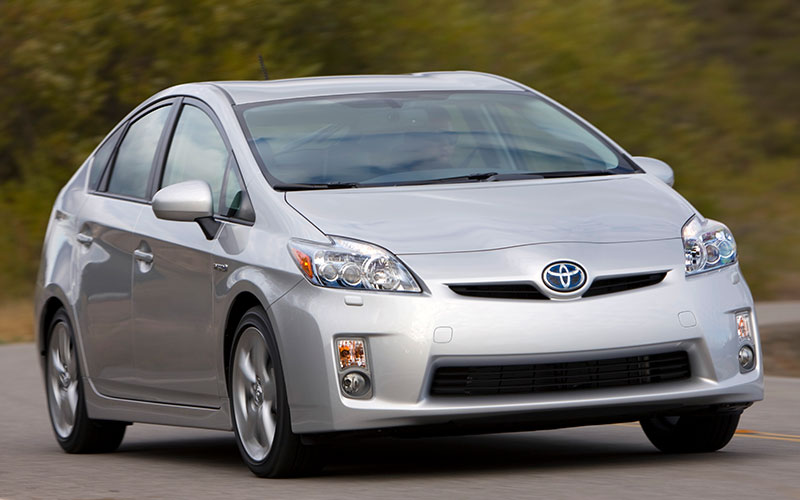 While the third Toyota Prius generation didn't change much styling-wise, it did receive powertrain upgrades, new body styles, and other improvements. The 4-cylinder gas motor increased displacement from 1.5 to 1.8-liters for nearly 100 hp, bringing the 0-60 time closer to 10 seconds. On the electric front, Consumer Reports examined lifetime and replacement cost of the Prius battery pack. They found 200,000 miles to be the approximate lifetime and a cost ranging from $500 for low-use salvage yard batteries to around $2500 for dealer replacement.
The XW30 lineup expanded to include the Prius V, Prius C and Prius Plug-In Hybrid. The Prius V was effectively an extended wagon-ish version of the standard Prius bringing 50% more interior space. At the other end of the size scale, the Prius C was closer in dimension to Toyota's Yaris which meant lower pricing. 2012 marked the first plug-in hybrid version labelled the Prius PHV which swapped the NiMH battery for a lithium-ion pack that could be fully charged in 3 hours from a 110-volt household plug.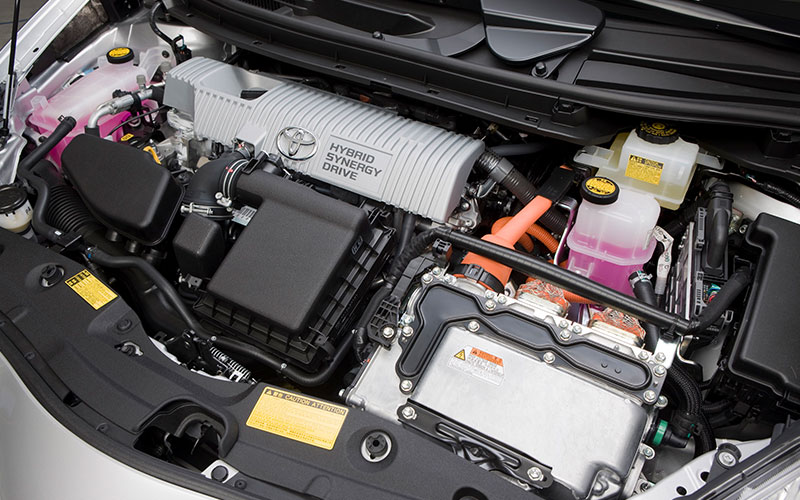 Third-gen Prii (the preferred plural of Prius selected by the public in 2011) offered new features like a roof-mounted solar panel that could power the electric-powered A/C and cool the cabin; even when the car is off. Toyota also rolled out driver assistance features like curbside parking assist, lane keeping assist and dynamic radar-based cruise control. Furthering the environment focused ethos, XW30 Priuses used plant-derived ecological bioplastics for the interior trim which used wood- or grass-based raw material instead of petroleum.
Named a Best Value by Consumer Reports in 2012 and 2013, this Toyota Prius generation broke the 50-mpg mark thanks to improved aerodynamics and the more efficient motor. Owners could also now select one of three driving modes to suit their needs. EV Mode for electric only operation at low speed, Eco Mode for those looking to stretch each gallon of gas, and Power Mode to achieve the best performance.